Scoop: The Sixth Gun Team Bring Back The Damned, From Oni Press To be announced properly at San Diego Comic Con, Cullen Bunn, Brian Hurt and Bill Crabtree, the creative team behind The Sixth Gun, are bringing back their other comic book The Damned for a new series from Oni Press.
The first series. Three Days Dead ran from October 2006 to February 2007, with a three-issue sequel series called Prodigal Son was published in 2008. But since then… nothing.
A supernatural gangster story set during prohibition, starring a soulless gangster in the middle of two warring families, the original story is being recoloured and remastered and republished on March 22nd next year, and will be followed by a new story for The Damned, with issue #1 going on sale in May .
During prohibition, gangsters grew rich on our vices, and rivalries between criminal organizations resulted in open war. But unknown to the masses, a more sinister power controlled the crime cartels, using greed, gluttony, lust and other sins to fuel a more lucrative trade: mortal souls. Enter Eddie, a mortal who lost his soul long ago. Caught in the middle of competing demonic families, any other human would've gotten the ax long ago. But Eddie's got a special talent that keeps him on his feet. One man's curse is another man's gift. THE DAMNED is hard-boiled noir with demons, and the team behind THE SIXTH GUN is bringing it back with new colors, a new format, and a new ongoing tale of tommy guns and hellfire.
And check here for more Oni Press scoops that are running today.
---
---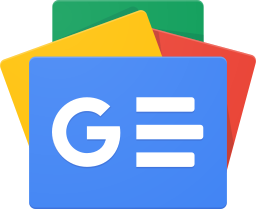 Stay up-to-date and support the site by following Bleeding Cool on Google News today!