Scotland. Where the men are men, and the sheep are nervous. It's also the home to Saltire, the smash comic book hit from DiamondSteel Comics, which is returning via Kickstarter with a brand-new 170-page standalone graphic novel from the creative team of John Ferguson (Saltire Immortal Guardian) with art by Toni Doya (Back to the Future) and Lydia Praamsma, colours by Rebecca Horner, lettering/production by Phillip Vaughan, and cover by Alex Ronald (2000AD, Judge Dredd).
Who is Saltire, you ask? The Kickstarter explains:
Saltire is the immortal protector of the clans. Manifested in prehistory during The Gathering, he is the embodiment of the greatest warriors from the twelve clans. He is aided by the clan guardians, each with unique warrior skills, uniting when their peaceful land is threatened.

The book is set in at the turn of the first millennium and mixes Norse and Caledonian mythology as the Berserker army, led by intimidating warlord, Severe, first manipulate, then attack the Scottish clans, revealing an ulterior and more sinister motive. Severe's army brings dark magic and a damned god to the Scottish shore as the clan guardians must put internal conflicts aside in a battle to the end.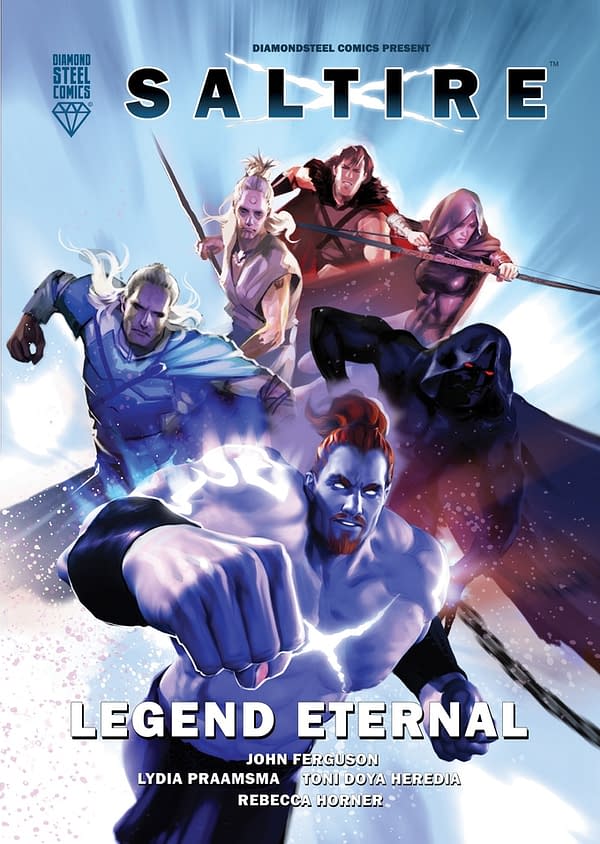 Billed as for fans of Lord of the Rings, Game of Thrones, Braveheart and Marvel/DC style superhero dynamics, a digital copy of Saltire: Legend Eternal will cost you £8, while £18 will get you the prestige A4 physical graphic novel. Head over to Kickstarter to see more of the pledge levels and rewards.
For more on Saltire's impact on Scottish culture, we attempted to reach out to world-renowned Scotologist Professor Thaddeus T. Puffinbottoms, but Puffinbottoms informed us that the mail-order academy that issued his doctorate in Scotology was discredited in a massive fraud lawsuit, and he is therefore no longer legally permitted to speak on the subject. However, the professor was able to put us in touch with his cousin from across the pond, and a Scotology expert hailing from the Muir Island Research Center, Professor Alastair Q. MacPuffinbottoms.
"Whin saltire wis published in 2015, 'twas a revolutionary moment fur th' Scots fowk. Sure, it failed tae inspire thaim enough tae win th' referendum oan Scots independence, bit John Ferguson is na Uilleam Wallace, nor even a Scrooge McDuck fur that maiter, bit tis aye a braw comic that celebrates scots mythology 'n' traditions," Professor MacPuffinbottoms told us. "'N' wi' that traitor Mark Millar sellin`aff Scootlund's maist prized comic book treasures tae American interloper Jeff Bezos, Scootlund needs a freish, independently-owned superhero it kin be proud tae ca' tis ain!"
How can you pass up an endorsement like that?! Order your copy today.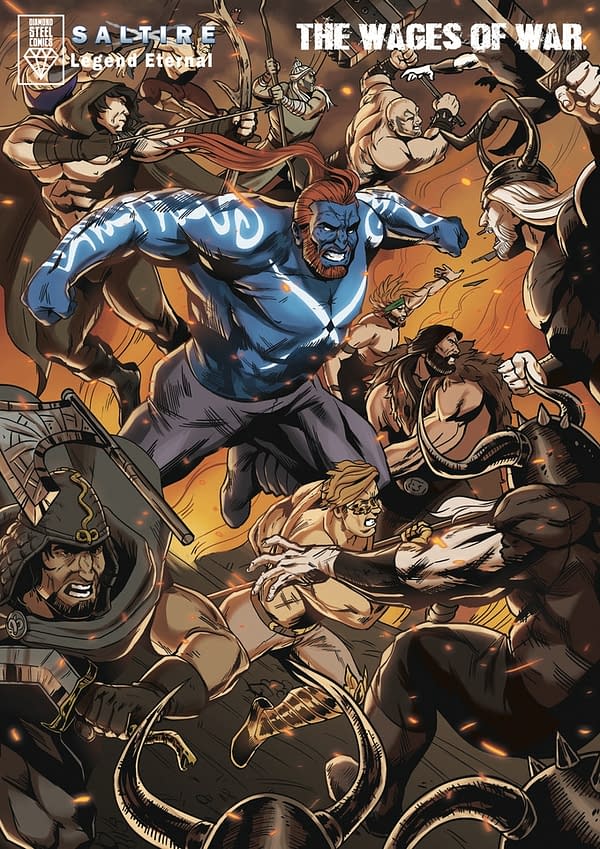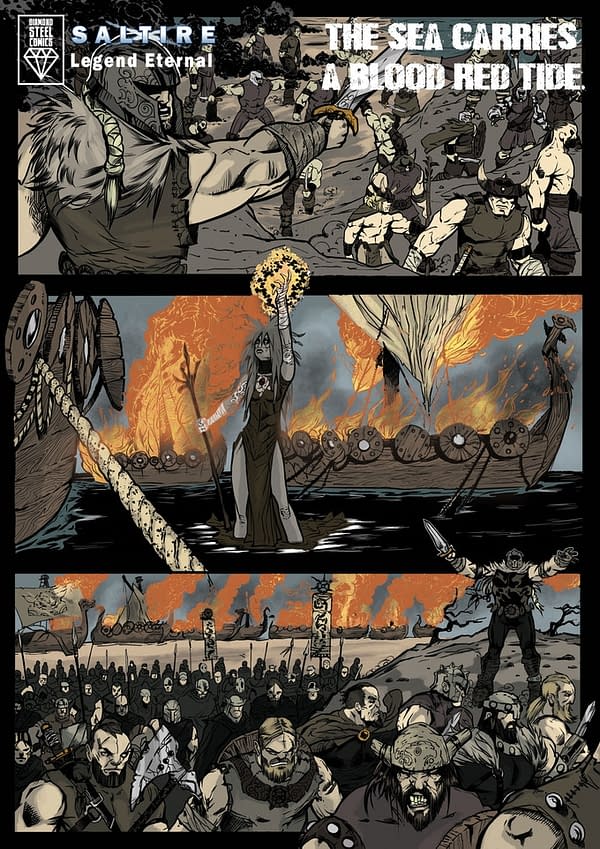 Enjoyed this article? Share it!