A couple of months ago, Scott Snyder popped along to ComicPOP for an almost-two-hour long conversation. Man, that man can talk. And it's taken me this long to listen to it all. Along the way we learned a few things.
That Grant Morrison suggested to Scott that on the other side of the Source Wall was the Marvel Universe, and helped him write Justice League as a musical formation.
That Scott Snyder will be announcing a bunch of creator-owned projects this summer.
That the Justice League series is his big love letter opus to DC Comics and he may not have anything inside him left to do somthing this big again.
That we are to look for Hawkman in his Batman Who Laughs plans.
But also that February 2020 will see the teases Scott Snyder laid down in last year's Justice League #1 about the end of the universe and Martian Manhunter's role in that. And that his Justice League will culminate in the winter of 2020/2021.
Fancy a catch up?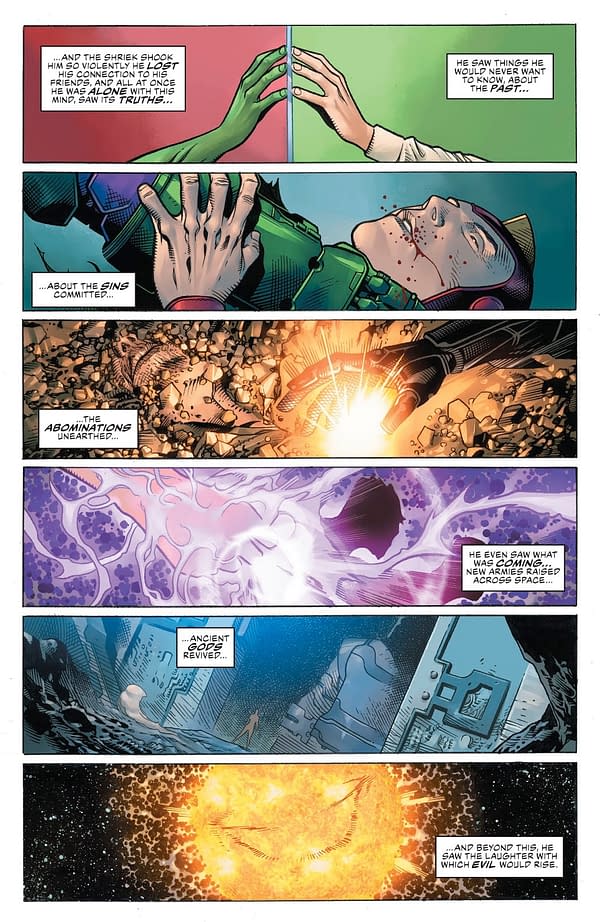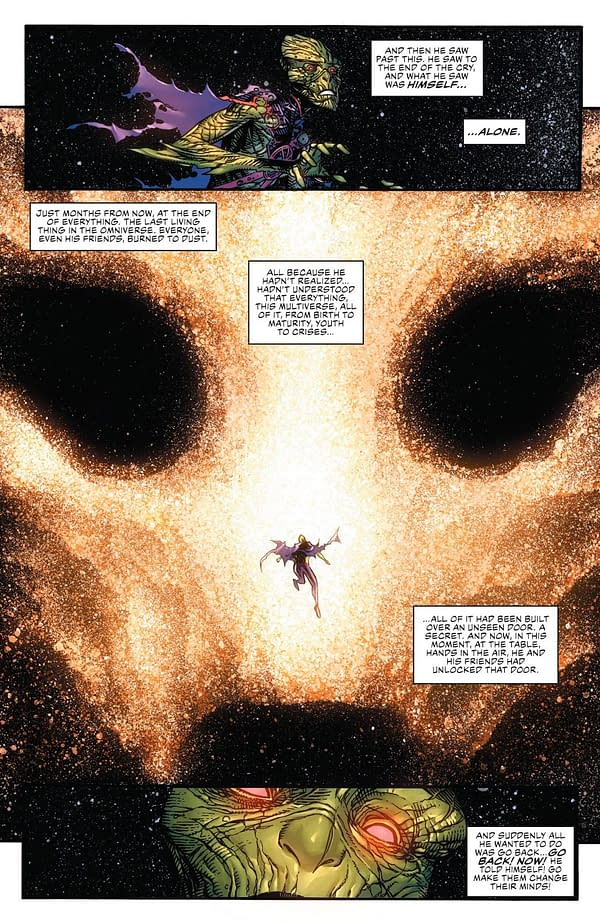 There's plenty more besides…. you can catch up too if you like.
Coming up is Justice League #25 to kick off DC's Year Of The Villain.
JUSTICE LEAGUE #25 YEAR OT VILLAIN
(W) Scott Snyder, Jorge Jimenez, James TynionIV (A) Javi Fernandez (A/CA) Jorge Jimenez
The "Sixth Dimension" storyline wraps up in this oversize issue as Superman faces down the World Forger to save the Justice League! Can Superman withstand the might of a being that can create worlds from nothing?! Plus, with the Justice League away, Mr. Mxyzptlk's been wreaking havoc! Can anyone on Earth stand up to the fifth-dimensional menace?
RATED T+In Shops: Jun 05, 2019
SRP: $4.99
Enjoyed this article? Share it!