A few days ago, Bleeding Cool broke the news that Greg Capullo would be returning from DC's Batman to Todd McFarlane's Spawn and suggested that Spawn #300 might be his destination. We didn't know the half of it. At the Diamond Retailer Summit in Las Vegas, Todd McFarlane just made his big pitch for Spawn #300. And yes, Greg Capullo is a part of that. But so are a whole lot more…
Because Scott Snyder, Greg's partner on Batman, Metal, and Last Knight On Earth is joining Capullo on Spawn #300.
And Todd McFarlane will not only be writing for Spawn #300 but drawing it as well. Anyone who wanted to do a variant cover for the comic had to do interior pages as well…
So joining the comic are also J Scott Campbell, Jerome Opena and regular Spawn artist Jason Shaw Alexander.
And he sees Spawn #301 as setting the record for the longest running creator-owned comic book, beating Cerebus #300. Retailers who come to his booth at the Summit tomorrow will get a very exclusive Spawn cover with 'Retailers Are King' on the cover…
Check out the video, bloopers and all, covers and credits below. And for all other Diamond Retail Summit news, click here.
And courtesy of Dennis Barger of Wonderworld Comics, Michigan.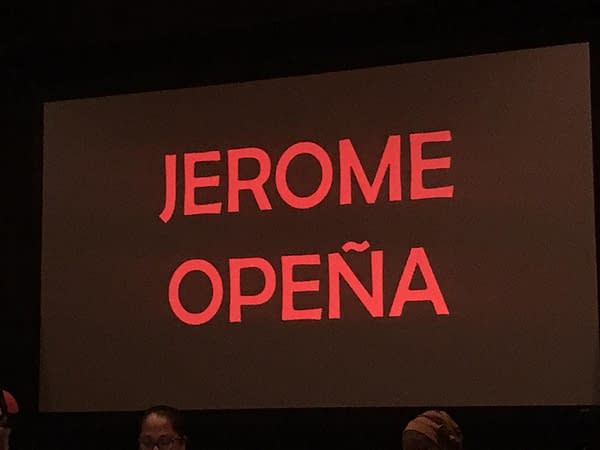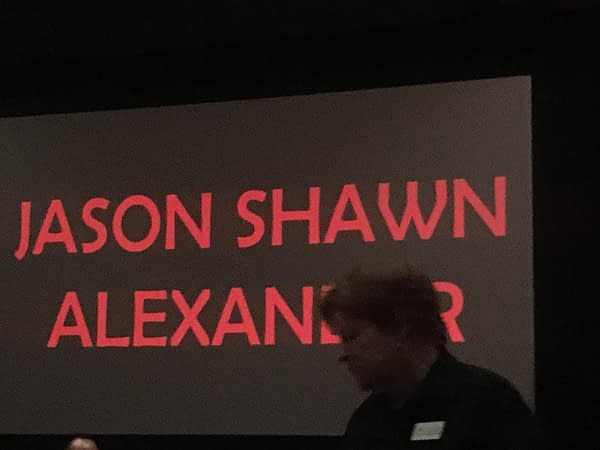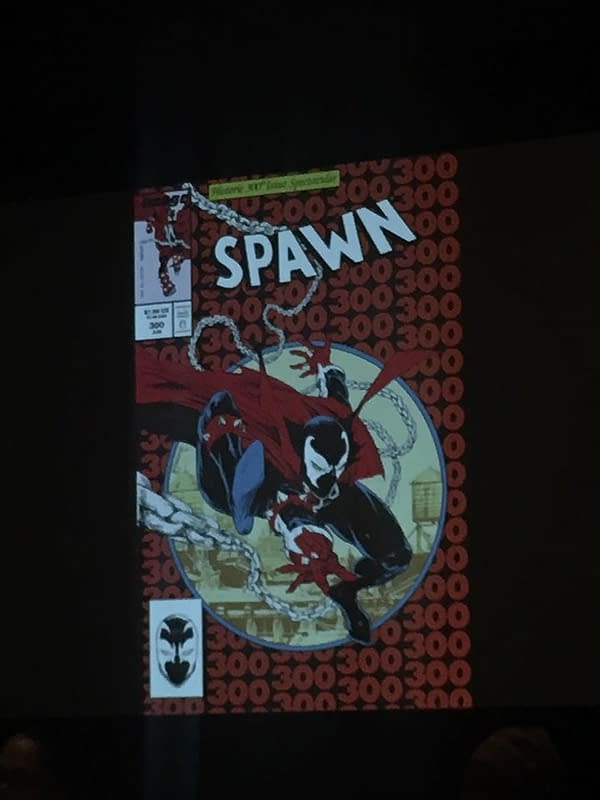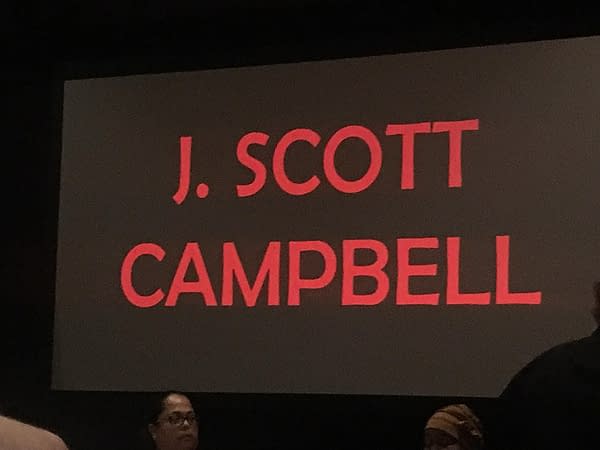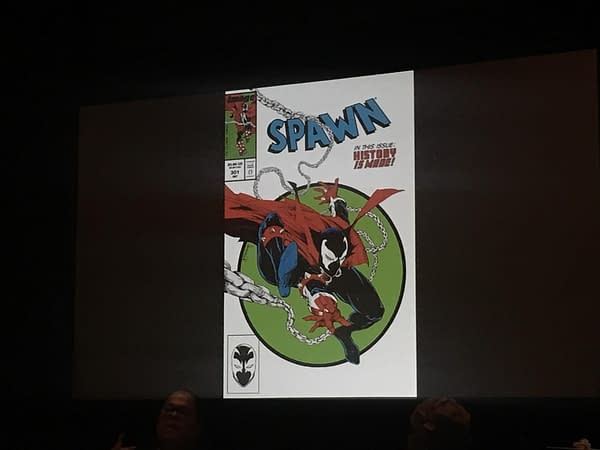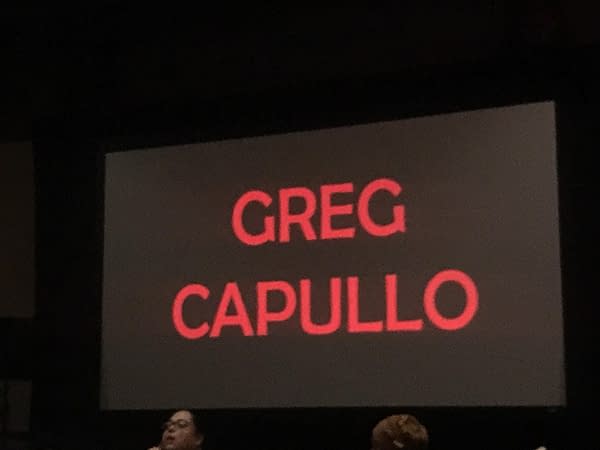 Enjoyed this article? Share it!