Scream: Curse of Carnage #1 by Clay McCleod Chapman and Chris Mooneyham Launches From Marvel Comics in November
Spinning out of Absolute Carnage, and with Absolute Carnage: Scream #1 debuting tomorrow, Marvel Comics announces a new ongoing Scream: Curse Of Carnage series for November… might that help demand for tomorrow's mini-series launch?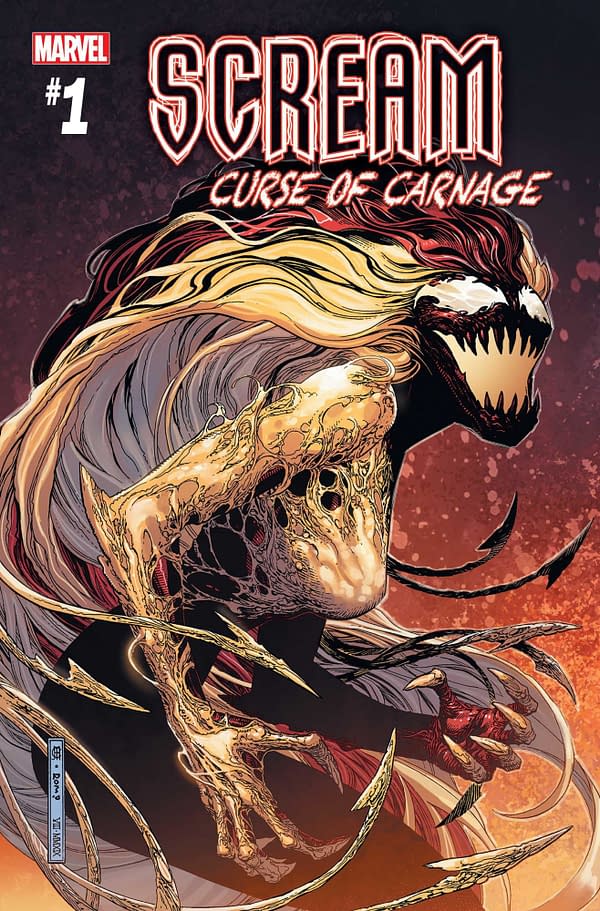 SCREAM: CURSE OF CARNAGE #1
Written by CLAY MCCLEOD CHAPMAN
Art by CHRIS MOONEYHAM
Cover by JIM CHEUNG
OUT OF THE ASHES OF ABSOLUTE CARNAGE! ALL-NEW ONGOING SERIES!
Patricia Robertson, Andi Benton, Donna Diego… it's all been leading to this as one of the original – and possibly strongest – offspring of the Venom symbiote at last stars in her own, self-titled ongoing series set in the Marvel Universe! But after the events of ABSOLUTE CARNAGE, what remains of the Scream symbiote as it was before? Does it even have a host? What are their intentions? And what will a pair of web-slinging wallcrawlers, that's Venom and Spider-Man, have to say about its presence in New York?