Sean Gordon Murphy and Blake Northcott on Catwoman for DC Comics in 2020
Fresh from his critically-acclaimed and bestselling Batman: White Knight and Curse Of The White Knight series for DC Comics, Sean Gordon Murphy tweeted out news of his next gig for DC Comics, drawing covers for, and co-writing, Catwoman with Blake Northcott. First, Murphy posted the following,
Then Northcott, former prominent cosplayer, CBS correspondent, Millarworld editor and Fathom writer, who recently worked with Scott Lobdell and Roc Upchurch for the Kickstartered Everglade Angels comic as part of her new Northworld imprint, posted,
And we learnt that Matt Hollingworth would be colouring it as well.
And Murphy seeks out the best in inspiration.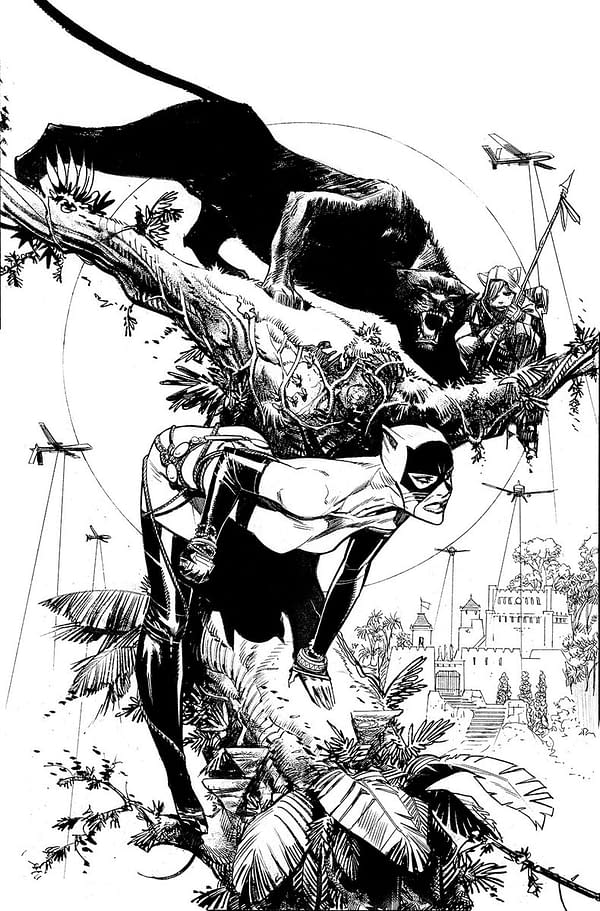 As for current Catwoman creator Joelle Jones, she has something else she's working on too…