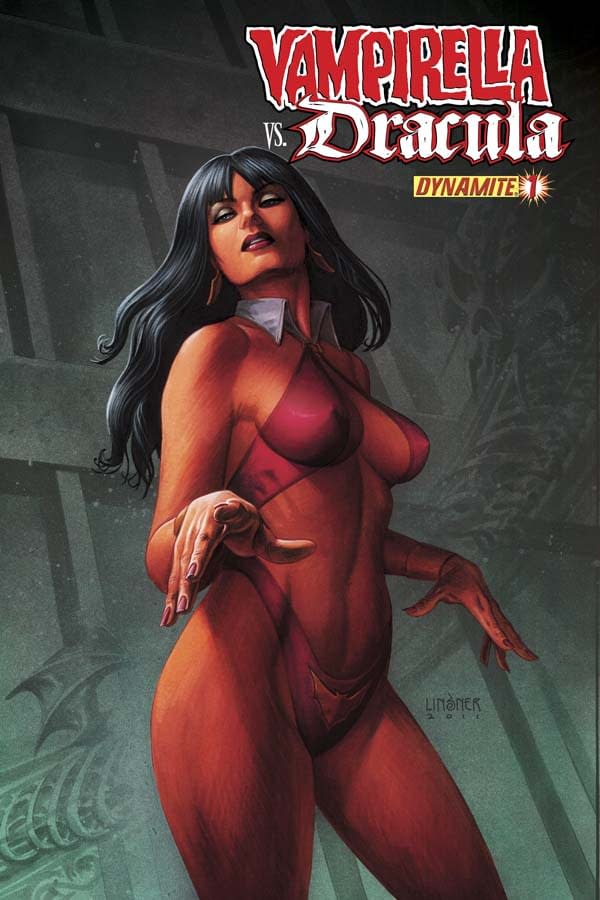 Quite some time ago, Harris published a book called Vampirella Vs Dracula: The Centennial. Which contained, amongst stories by Warren Ellis and Mark Beachum, and James Robinson and David Mack, a Dracula story by Alan Moore and Gary Frank entitled The New European, in which Dracula is brought to America.
And now Joe Harris is writing a six issue sequel from Dynamite, who bought the Harris interest in Vampirella. It sees Dracula's arrival in America, to discover that Vampirella beat him to it. And he doesn't seem to mind much.
Here's a look at the first half of that original story…
Enjoyed this article? Share it!