Serpent War: Conan Finally Gets His Own Marvel Event, With Moon Knight Too
Finally, Conan the Barbarian is getting his own Marvel event comic. A lot of people have been asking, what with Marvel publishing approximately seventeen monthly Conan comics since obtaining the license to do so earlier this year, why the beloved barbarian hasn't gotten his own event yet. Marvel has heard and will now answer those demands with Serpent War, a four-part series launching in November that will truly show that Conan is part of the Marvel Universe by having him star in an event comic with an excessive amount of variant covers.
Chicken website ComicBook.com claims to have the EX-X-XCLUSIVE on this, even though it's really kind of just confirming Bleeding Cool's report from earlier this week that Marvel plans to bring Solomon Kane and Dark Agnes into their ever-expanding Conan comic lineup. Moon Knight will also join the event because he's got nothing better going on right now.
Here's what ComicBook.com had to say about it:
What do you think? Have you been able to try Wendy's elusive breakfast menu or are you having to wait until 2020 like most people? What is your favorite fast food breakfast? Let us know in the comments below.
Oh, wait, sorry, that's ComicBook.com's article reporting on fast food chain Wendy's new breakfast menu. Sorry about that. Here's the solicit for Serpent War they posted:
CONAN: SERPENT WAR #1 & #2 (OF 4)
JIM ZUB (W)
ISSUE #1 – SCOT EATON (A)
ISSUE #2 – STEPHEN SEGOVIA (A)
COVERS BY CARLOS PACHECO
ISSUE #1 VARIANT COVER BY NEAL ADAMS
ISSUE #1 VARIANT COVER BY INHYUK LEE
ISSUE #1 VIRGIN CONNECTING VARIANT COVER BY GIUSEPPE CAMUNCOLI (1 OF 4)
ISSUE #1 VARIANT COVER BY DAVID FINCH
ISSUE #1 STONE VARIANT COVER ALSO AVAILABLE
ISSUE #2 VARIANT COVER BY LUKE ROSS
ISSUE #2 VARIANT COVER BY JUNGGEUN YOON
ISSUE #2 VIRGIN CONNECTING VARIANT COVER BY GIUSEPPE CAMUNCOLI (2 OF 4)

"WARRIORS ACROSS TIME DEFY THE ELDER GODS!

JAMES ALLISON will soon die. But it's not his first death. He's lived many lives, in many places – lives he can recall in vivid detail. But when an Elder God called the WYRM reaches across time to James, an ages-spanning quest begins! The serpent god SET plans to usher in an eternity of darkness, and only the chosen warriors across time and space have a hope of stopping him: CONAN THE BARBARIAN, SOLOMON KANE, DARK AGNES, and the man known as MOON KNIGHT!

In an unprecedented comics event, Robert E. Howard's characters join forces along with Marvel's Moon Knight, in an all-new saga built on REH and Marvel lore from across the ages!"

Conan: Serpent War hits comic stores this December, and you can check out our exclusive preview of the new series on the next slides!
And here's what writer Jim Zub had to say about it:
Serpent War is a sprawling cross-dimensional epic bringing together legendary characters from the mind of Robert E. Howard with a bit of Marvel mayhem added in for good measure. The story I told in Savage Sword was a straight forward sword & sorcery tale. This one is big, ambitious, and adventurous on a bigger stage. I hope Serpent War engages long-time Conan fans and also brings new readers on board to see what all the excitement is about.
Break out your checkbook for what's sure to be an extra-priced landmark debut issue this December, true believers!
---
---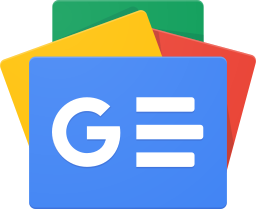 Stay up-to-date and support the site by following Bleeding Cool on Google News today!