Posted in: Comics | Tagged: Angoulême, Comics, france, Molly Crabapple, scarce
---
Seven Hours Till Angoulême
Xavier Lancel of SCARCE magazine, writes for Bleeding Cool;
In seven hours time, the worlds biggest comics convention begins, Angoulême in France. And SCARCE Magazine wants people to celebrate Ernie COLON
As last year, SCARCE, a french magazine about US comics, published since 1983, will soon attend the 39th International Bandes Dessinées Festival in Angoulême (in France).
And as last year, Abby Denson, Molly Crabapple and Fred Harper will attend the festival, sign books and meet fans at the SCARCE booth (F37 in the Alternative section). New guests include Maxime GARBARINI (creator and artist on SAGA, the first online series of his label Close Call Comics) and Japanese artist Yuko KOYAMA (author of a series of pocket mangas on the daily adventures of a Japanese girl called Yocchi and her cute cat Nya-Nya).

Tim FISH, usual guest of the SCARCE booth for the last 3 years, was not able to attend the festival this year. But he is still gonna be there in another form, because he has been the subject of a 7 p interview and analysis text in the latest issue of Scarce, providing a stunning Ernie COLON / Amethyst themed exclusive cover, colored by last year guest Frederic Grivaud.
It took 9 months to produce issue 77 of SCARCE, featuring an almost complete coverage of Ernie Colon's 50 years career. Scarce editor-in-chief Xavier LANCEL really put all his heart into this huge recap, mixed with a long exclusive interview with an underestimated artist. "What are people waiting for in the US to acknowledge the amazing talent of this man and write about him? " is wondering Xavier.
To go further into this and offer to people a chance to know better the work of Ernie COLON, Xavier opened a blog devoted to Ernie, ERNIE COLON UNLIMITED, giving every 2 days a quick description of a comics Ernie ever worked on. His purpose? To achieve in a little more than 1 year, a definitive complete comicography of everything Ernie COLON ever put his pencils on.
Look forward to more reports from SCARCE for Bleeding Cool throughout the show. ---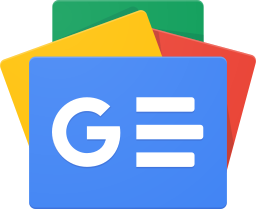 Stay up-to-date and support the site by following Bleeding Cool on Google News today!