If you thought that Marvel regained the rights to publish Conan the Barbarian comics just so they could milk the license for all its worth by releasing multiple Conan books and adding the Barbarian to the Avengers, you didn't see the whole picture. There's a whole wealth of characters from the Conan cannon that Marvel plans to exploit, and Valeria is the next one as we see in this preview of next week's Age of Conan: Valeria #1 by Meredith Finch and Aneke.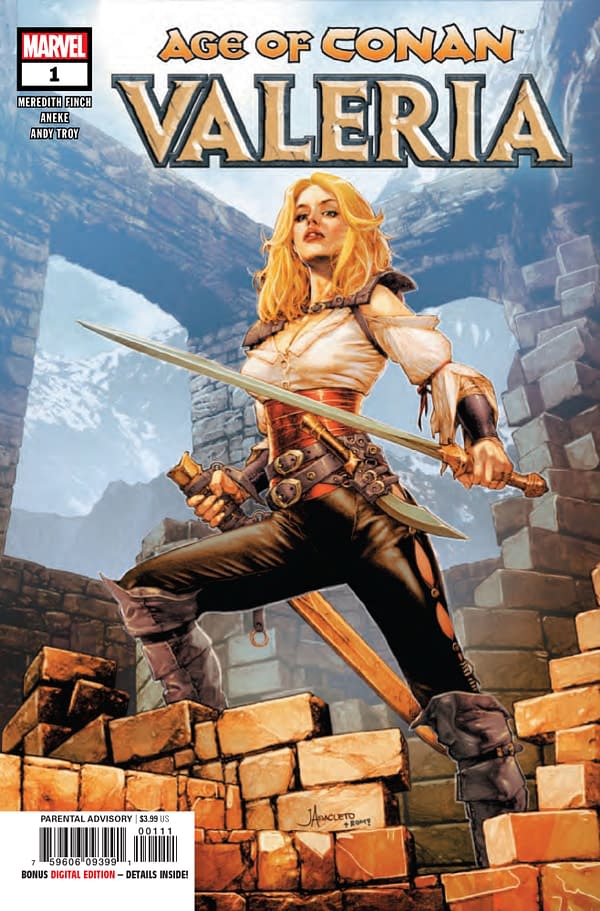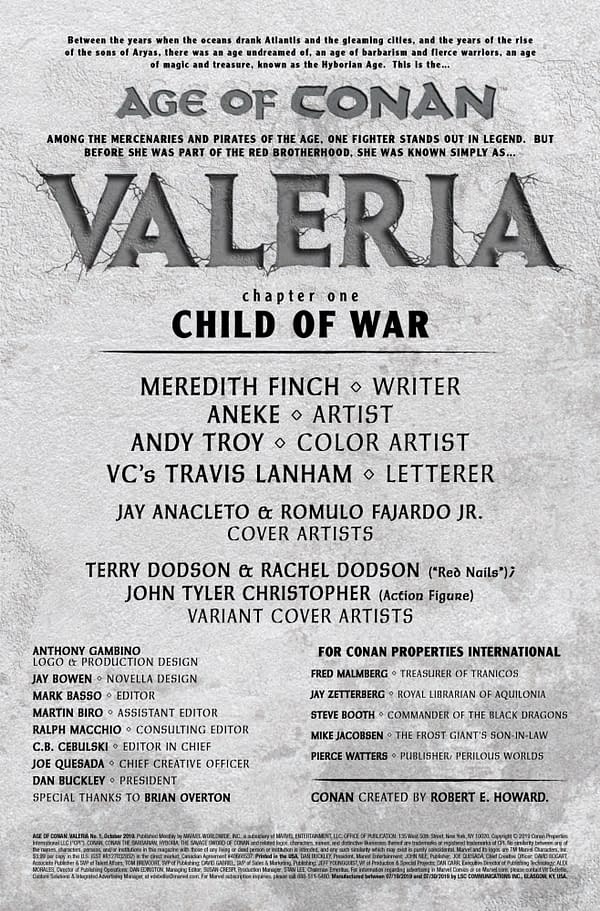 The preview opens with the titular Valeria observing a young blacksmith who is… honestly, somewhat underdressed for a job that requires working with hot metal and fire.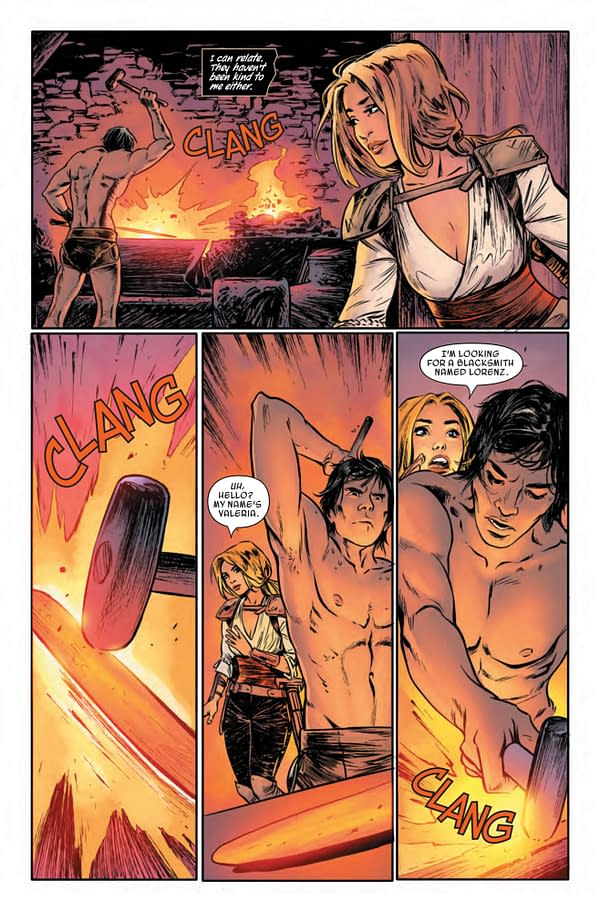 But what the outfit lacks in protection from getting molten metal on your perfectly chiseled abs, it more than makes up for in sex appeal.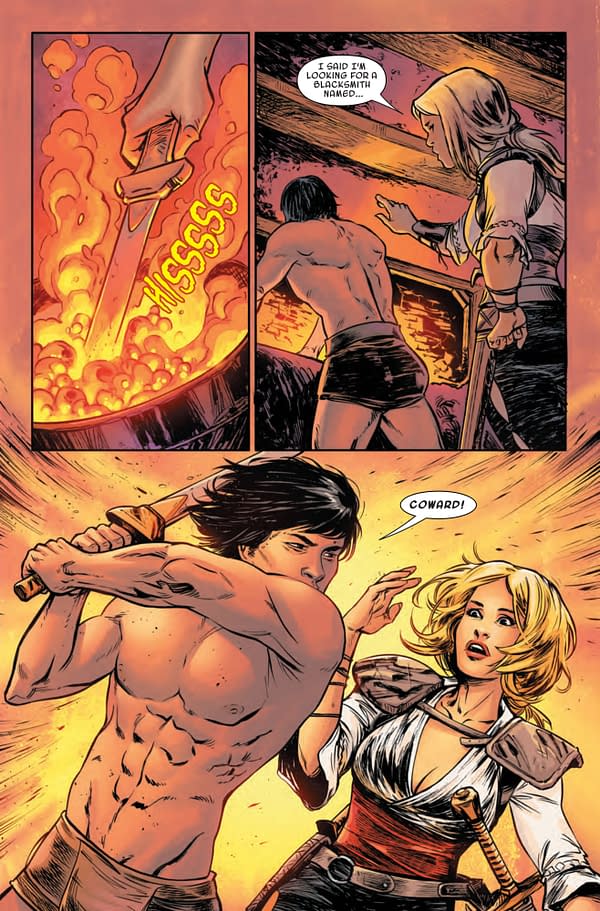 Unfortunately, Lorenz here isn't as happy to see Valeria as she is to see him. Maybe he finds it strange she's wearing so much clothing?
Valeria manages to sort things out though by appealing to common sense.
It's a good thing Lorenz is pretty. Age of Conan Valeria #1 hits stores on Wednesday.
AGE OF CONAN VALERIA #1 (OF 5)
JUN191004
(W) Meredith Finch (A) Aneke (CA) Jay Anacleto
AN ALL-NEW QUEST FOR ROBERT E. HOWARD'S VALERIA AS SHE SEEKS TRUTH – AND REVENGE!
Journey into the Hyborian Age with Valeria, the hero from Robert E. Howard's classic CONAN story "Red Nails," on an all-new quest set before the fan-favorite tale!
Before her careers as a pirate and mercenary and before she crossed paths with the Red Brotherhood and the likes of Conan of Cimmeria, Valeria was a young woman from Aquilonia, seeking justice for a crime gone unpunished. But as the formidable Valeria makes her way in this world, proving her capability against those who doubt her abilities as a young woman, she will find more than she bargained for in her thirst for revenge.
Her deadly fighting skills will be put to the test and her trust will be shaken as she hunts her brother's killer and comes into her own as a force to be reckoned with in the Hyborian Age! Don't miss the start of an all-new classic, from Meredith Finch (Wonder Woman, SAVAGE SWORD OF CONAN) and Aneke (Red Sonja, DC's Bombshells)!
Plus: The first chapter of an all-new novella featuring one of CONAN's greatest nemeses – the wizard THOTH-AMON!
Parental Advisory
In Shops: Aug 14, 2019
SRP: $3.99
Enjoyed this article? Share it!