Coming to a comic book store near you… comic retailers will be receiving a sizeable store poster to promote the upcoming Shazam! film from Warners, based on the Fawcett character Captain Marvel. The first one. And yes, it is a bit confusing, but that's what posters are for.
The movie is out in the US on April 5th and US and Canadian retailers will be reveiving a free Shazam! poster on March 20th. And if retailers are so inclined, Topher Alford, DC's Consumer Marketing Manager of last year, after moving from Dark Horse…
And for the pther Captain Marvel film out tomorrow, the Odeon cinema on Leicester Square and the BFI IMAX cinema at Waterloo will be hosting an exclusive poster signing event this weekend, giving fans the opportunity to have this Captain Marvel poster signed by its artist Matt Ferguson.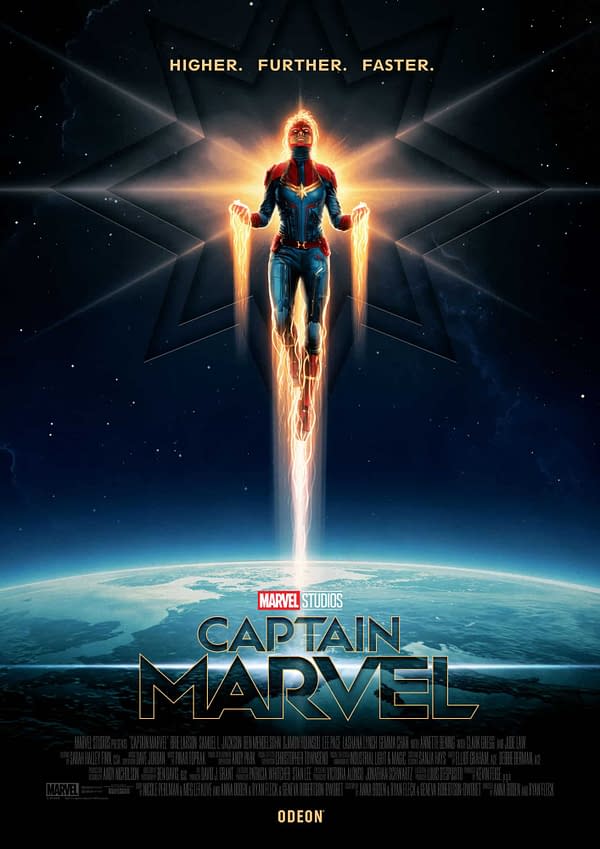 Here are the times for both days:
4pm – 5pm at ODEON Luxe Leicester Square, London, WC2H 7JY
5.30 – 6.30 pm at ODEON BFI IMAX
And there will also be a Goose-alike cats at ODEON Luxe Leicester Square on Saturday 9th & Sunday 10th March from 11am to 8pm for guests to meet and greet…
Enjoyed this article? Share it!