Sheena, Queen of the Jungle #9 Review: Bare-Bones and Uninteresting
[rwp-review-recap id="0"]
Lirio and Chano are at the mercy of Caldwell's mercenaries and the monsters they have unleashed. Sheena will stop at nothing to save her friends, but these monsters may be too much for even the Queen of the Jungle to save. Caldwell and his allies have no idea what they have unleashed, though, and the local government is finally investigating their activities.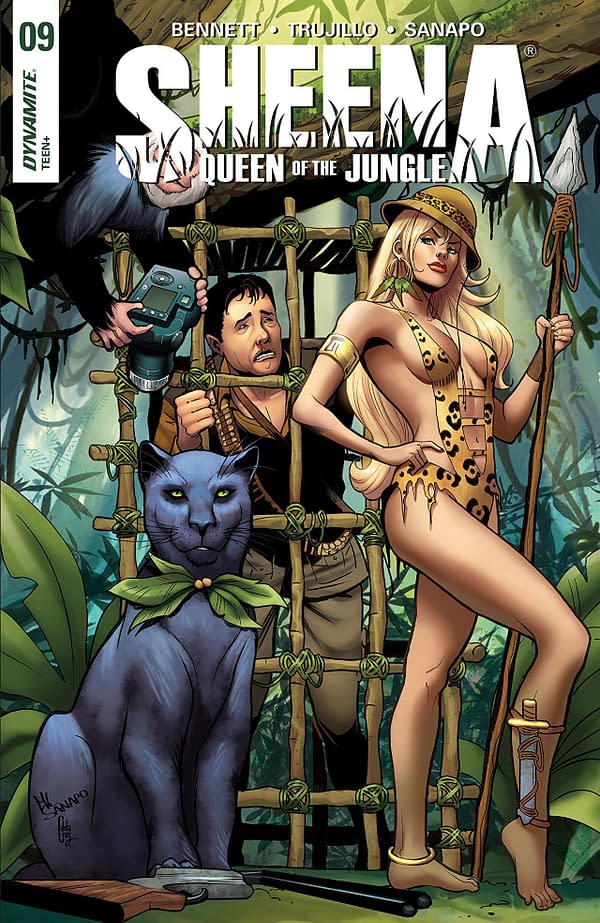 Sheena, Queen of the Jungle #9 isn't the first experience I've had with the character, but it is the first time I've stepped into this particular series (if you're wondering why this isn't a First Impressions review). The story is easy to follow. Corporation and paramilitary people are bad; Sheena and her friends are good. Monsters are willing to kill both.
That simplicity isn't inherently bad, but it doesn't have much to support it. The story comes off as vanilla when none of the characters are compelling and the pacing is far slower than seems necessary. A lot of time is devoted to explaining the actions of straightforward characters.
Sheena is badass for sure, but she doesn't have anything else to accompany that quality. She doesn't have a sense of humor. She cares for her friends, but they don't have much chemistry. Her friends are milquetoast too and only exist to prop up Sheena or give her motivation.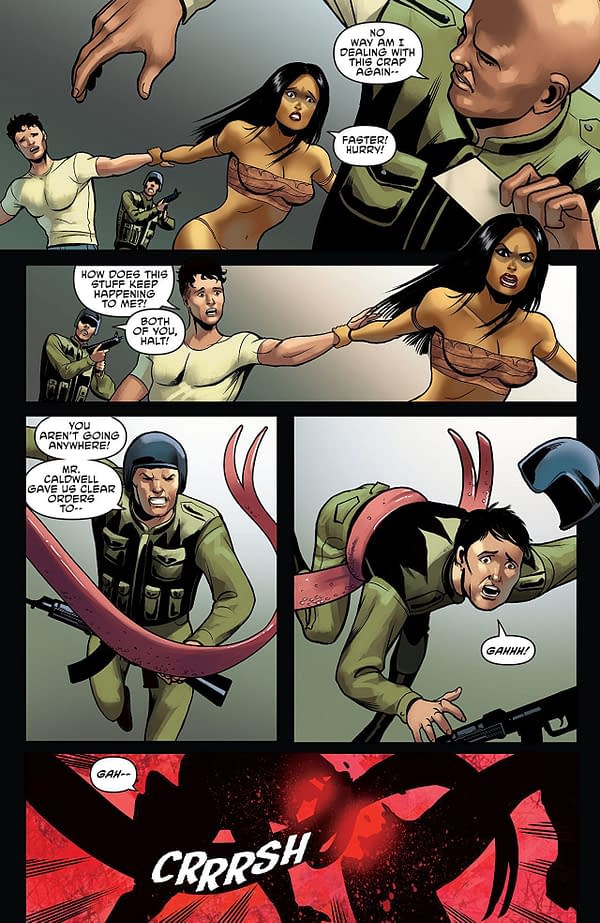 The art isn't good either. It's simple too, and that isn't inherently bad either. However, the lack of detail and distinct bareness of the background and setting makes it look like the characters exist in a void. Lighting and shading isn't used much either, adding little depth or interesting detailing to the book. On the bright side, the color art is solid enough, but even that doesn't do anything especially creative with its palette.
Sheena, Queen of the Jungle #9 is a shallow and barren comic. There isn't much in the way of personality or creativity on display. The characters are dull, and the action is conventional. The art doesn't add anything to keep the book visually interesting, and the resulting product is dull. Give this one a pass.
[rwp-review-ratings id="0"]
[rwp-review-form id="0"]