Shrine Built to San Diego Comic-Con Across From Convention Center
This week would have been the San Diego Comic-Con 2020. It is not, after a global pandemic hit hard and the idea of bringing half a million people from around the world and cram them into a few buildings in California and turn up the air conditioning, struck people as not the best way to move forward. This week we will have an online series of hundreds of panels, exclusive merchandise available, remote cosplay and other and events to replace it, under the banner of Comic-Con@Home. But for some there is no replacement for lining up for Hall H, meeting under the Sails and seeing who can pa the most for a pedicab. And so, courtesy of Comic-Con@Home curator Chris Morrow, we have a look at a shrine for San Diego Comic-Con being set up opposite where the show would have been, in front of the Tin Fish Restaurant which is usually transformed into something else entirely. Here is how it looks now, with notes from San Diego-ers wishing those who would have been here well, with messages to come back another year.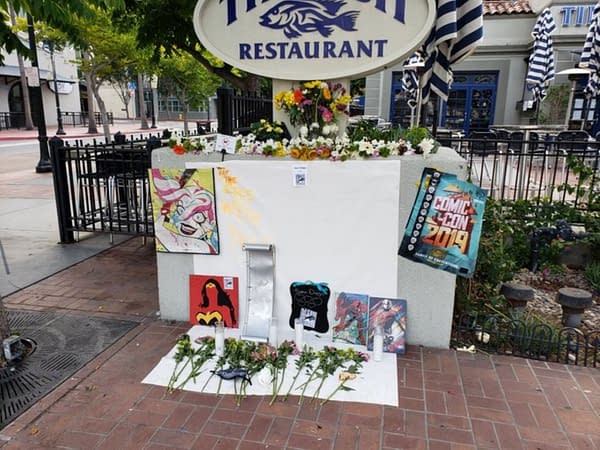 And how it has been growing with a few details along the way.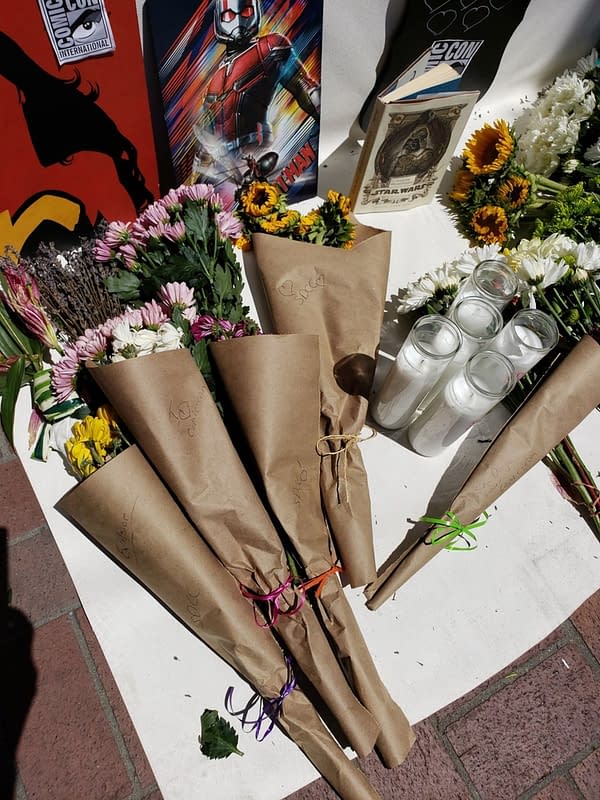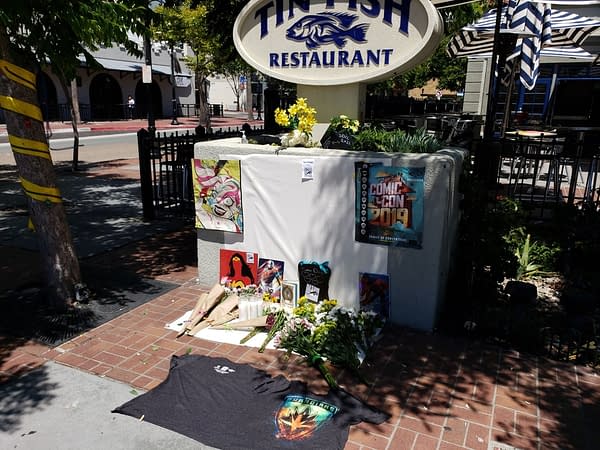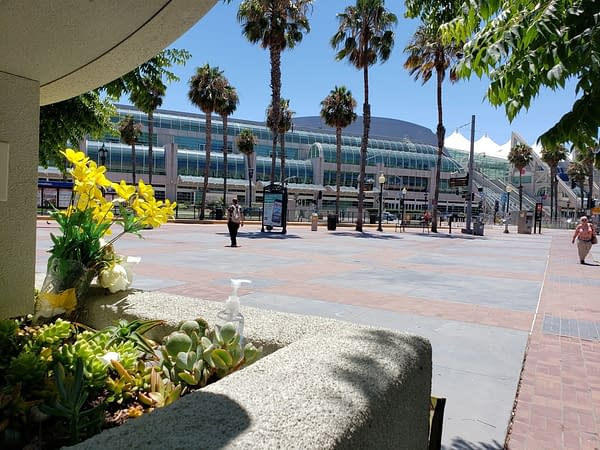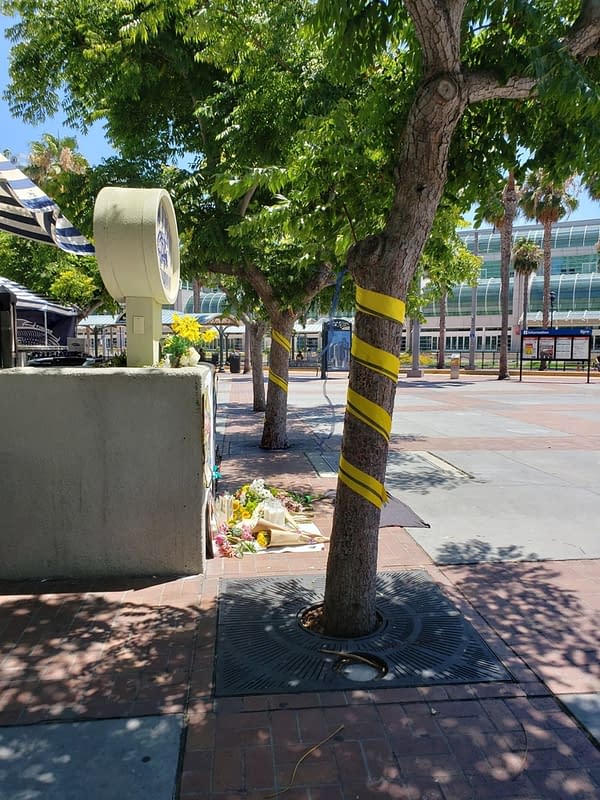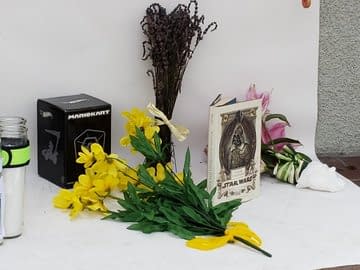 But it's not just the fans who are suffering, but the stores, restaurants, hotels and bars that serve San Diego ever year and for whom San Diego Comic-Con is a major part if their annual finances. If you have a favourite spot, why not try and contact them and buy a voucher for future use? Sadly Dicks is long gone, but that restaurant that always has to tell everyone that it was used for the filming of Top Gun might get something from my Paypal this week. And if anyone local would like to put a comic book or three on the shrine, that would be all for the good as well.