It's a weirder week for Absolute Carnage this week… we have Silver Surfer Black with Norrin Radd pitched against Knull, the god of the symbiotes… and in doing so, becoming am origin story for himself. And setting a new Silver Surfer upon the causeways of space. Will he be pitching into Absolute Carnage to continue the neverending battle below?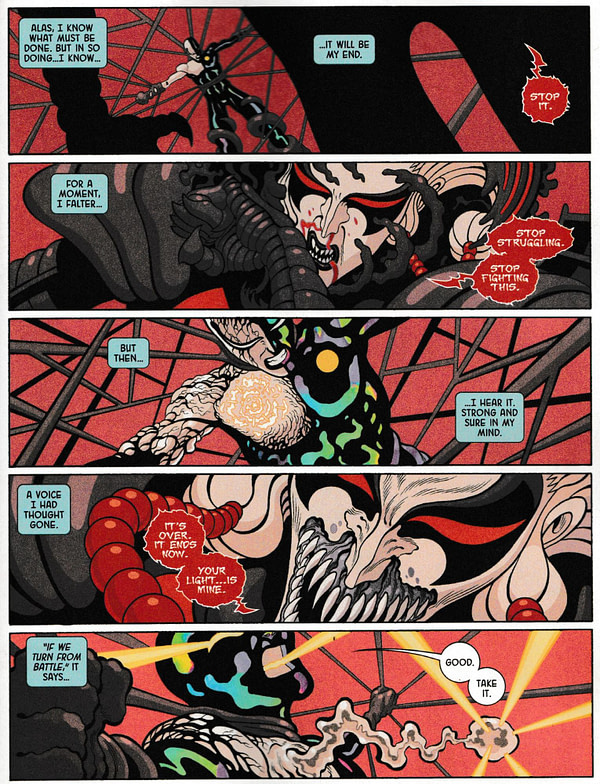 Because, it is reiterated in today's Venom, as it was in Absolute Carnage, that Carnage is going to win. All the present elements that can be factored in say so. Does that include Dylan? Revealed as a living symbiote cortex given form in the womb? And maybe the reason that the Sleeper symbiote has difficulty bonding with him…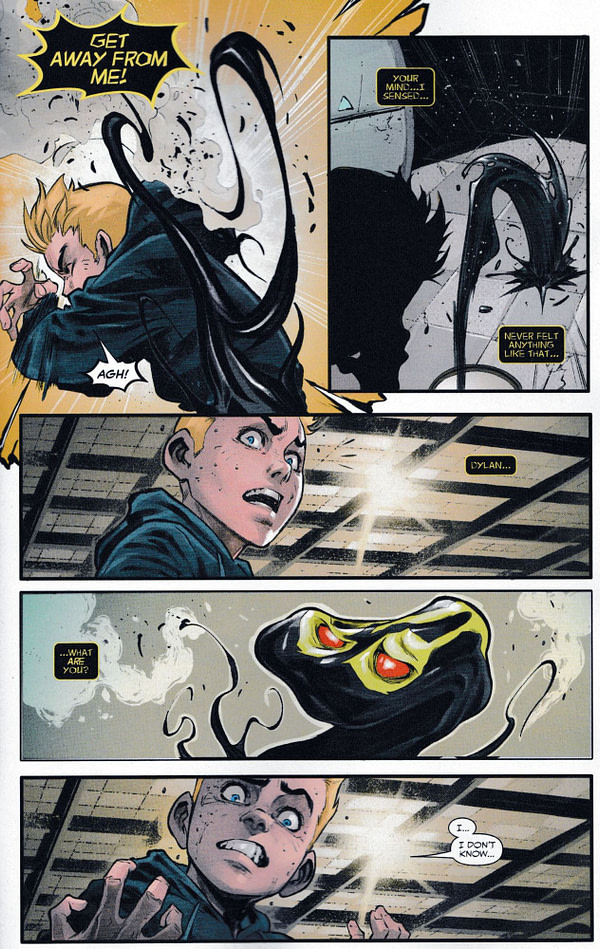 …even when he's been able to do it with a dead Kree before now. And we have Dylan Brock, whatever he is, prepared to fight in the war. Nothing like introducing another child soldier. Talking of which, where's his friend, L'il Normie?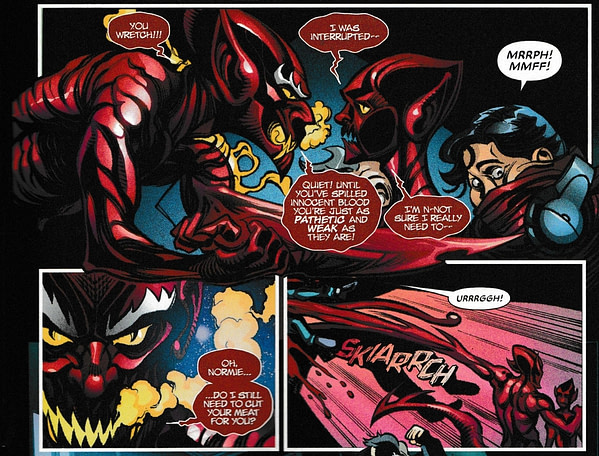 The Red Goblin one-shot reminds us that Normie Osborn did flash us those Red Goblin eyes all those years ago… can Silver Surfer see them from space?
RED GOBLIN RED DEATH #1
(W) Patrick Gleason, Rob Fee, Sean Ryan (A) Pete Woods (CA) Philip Tan
DEAD IS THE NEW RED!
In order to finally destroy Spider-Man once and for all Norman Osborn joined himself with the Carnage symbiote, becoming the Red Goblin! Here at last are the untold stories of the Red Goblin's rein of madness and mayhem! So grab your greatest goblin gear and rend your raiments red, for the Red Goblin rides again!
Parental Advisory In Shops: Oct 30, 2019 SRP: $4.99

SILVER SURFER BLACK #5 (OF 5)
(W) Donny Cates (A/CA) Tradd Moore
• The final stand against Knull!
•  The Surfer's severely depleted of his Power Cosmic, will desperate lengths force him to use his secret weapon and unleash a new horror upon the galaxy?
•  Trust us, you won't want to miss this epic conclusion!
Rated T+In Shops: Oct 30, 2019 SRP: $3.99

VENOM #19 AC
(W) Donny Cates (A) Iban Coello (CA) Kyle Hotz
ABSOLUTE CARNAGE TIE-IN! A FAMILY AFFAIR!
•  As Carnage rules and chaos reigns, the symbiotic offspring of VENOM make their presence known by hunting Eddie Brock's son Dylan!
•  But there's more to Dylan than Venom, Carnage, or even The Maker understand – and once they learn the truth, nothing will be the same!
Rated T+In Shops: Oct 30, 2019 SRP: $3.99