More art from Ron Garney and Richard Isanove has revealed the third member of what is almost certainly a Defenders revival at Marvel Comics. Earlier today, Marvel released a teaser featuring The Hulk, followed by one featuring Namor. All three teasers have been drawn by Garney and Isanove and feature the phrase "The Best Defense" expertly photoshopped on top, presumably by high-skilled unpaid interns who have mastered applying both the default "Bevel & Emboss" and "Stroke" layer styles.
Defenders: Bevel & Emboss #1 hits stores sometime in December. More information should become available after Marvel releases one or two more teasers, so stay tuned!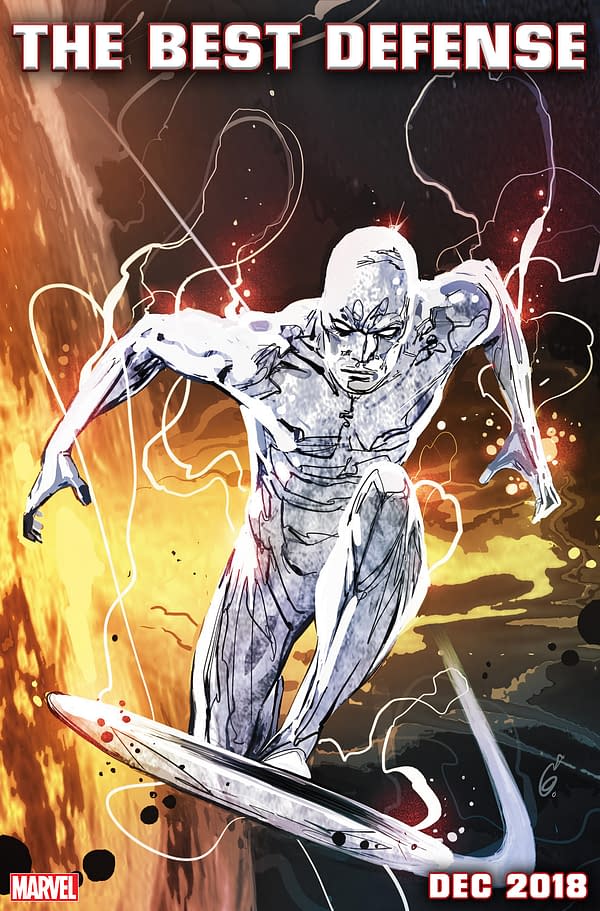 Enjoyed this article? Share it!