We've been looking into just how Carnagey each of the Absolute Carnage tie-in issues really is, and scoring them out of ten vertebrae.
Only one Absolute Carnage book out this week, Marvel must really be slipping. Absolute Carnage Vs Deadpool sees Deadpool take Spider-Man's advice and seek psychological medical help from, of all people John Jameson. Seriously Spider-Man could have recommended anyone in Nww York City but he picks the one who occasionally turns into a Man-Wolf. And who is, as a result, all up in Carnage's business.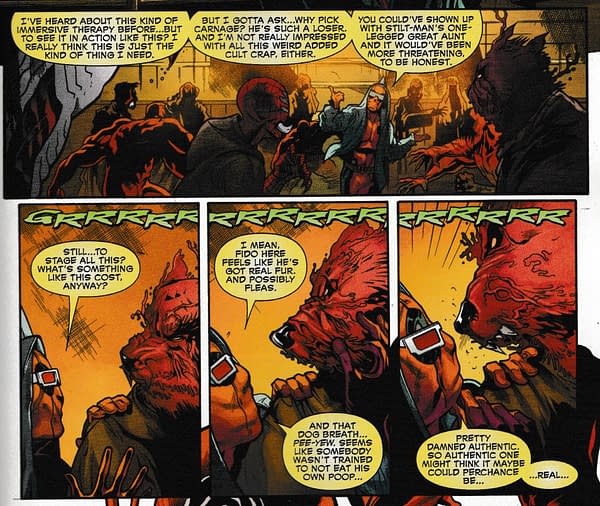 I mean even in Spider-Gwen's home dimension, they have worked it out. And at least have him in custody.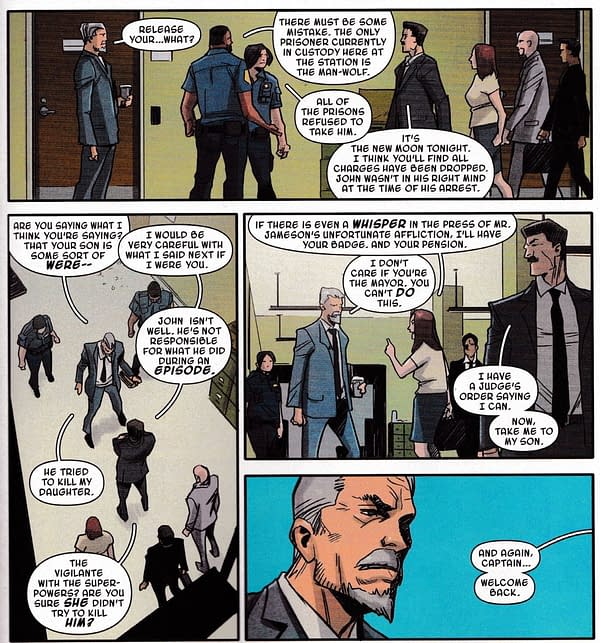 With Spider-Gwen an exchange student to another dimension where she can attend university anonymously. Though I don;t know, as Valkyrie #2 shows us, people do remember the Earth 616 Gwen Stacy…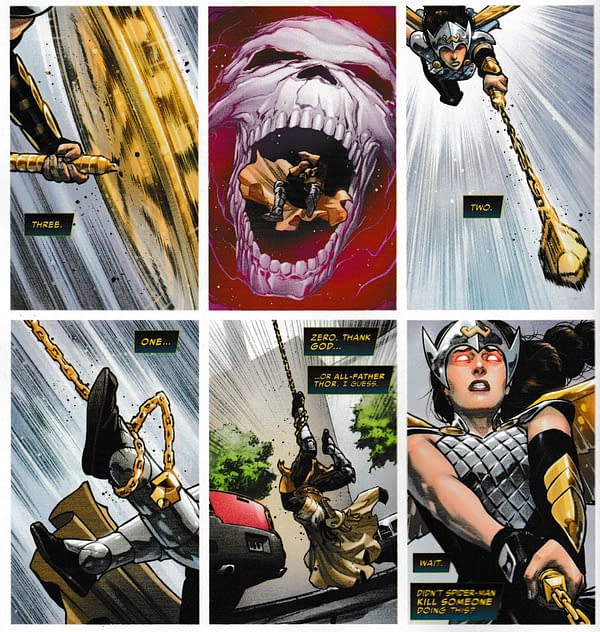 …a bit, anyway. Hang on, didn't we start with Absolute Carnage Vs Deadpool #1? How did we get over here?
Anyway, if just one Absolute Carnage comic book is not enough, maybe precis it with the original Deadpool Vs Carnage series which ties in, continuity-wise, like it's a direct sequel. Which it probably is…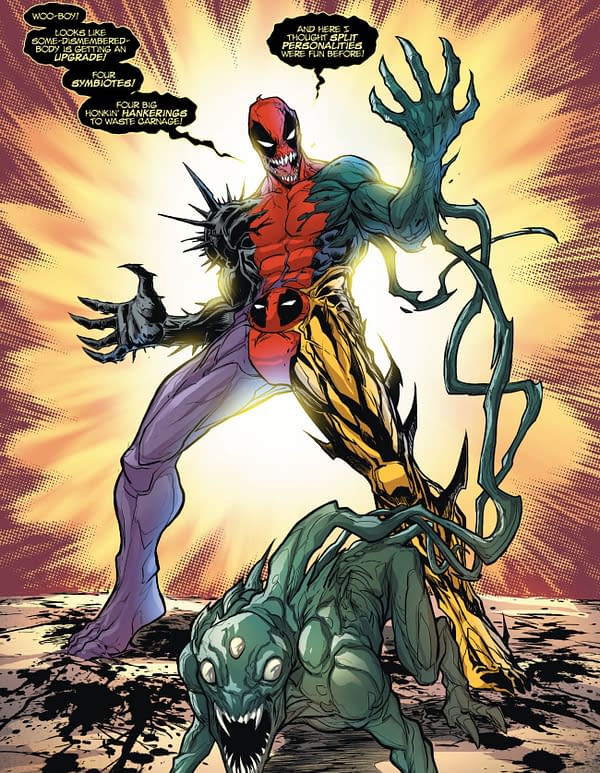 Look, even Carnage has read it,…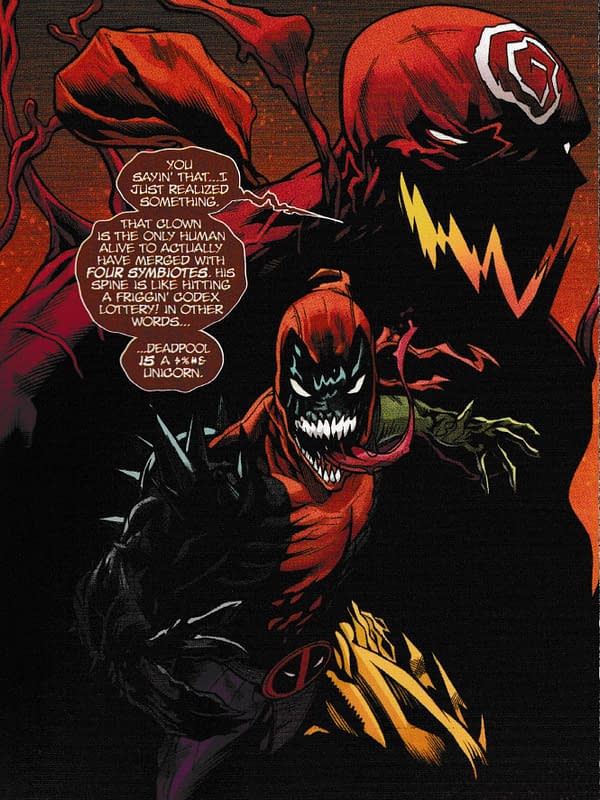 So how Carnagey is it? I think that's a massive nine out of ten vertebrae…
ABSOLUTE CARNAGE VS DEADPOOL #1 (OF 3) AC
(W) Matthew Rosenberg (A) Marcelo Ferreira (CA) Tyler Kirkham
LET'S GET CRAZY!
•  At long last, Deadpool is ready to get his head straight and checks himself into Ravencroft Institute.
•  Unfortunately, there's another new arrival: CARNAGE! But I don't think he's here for a group therapy session…
•  Madness and mayhem abound in the can't-miss showdown of the year!
Parental Advisory In Shops: Aug 21, 2019 SRP: $3.99
Enjoyed this article? Share it!