So What Is Marvel's Heroes Reborn 2021 Anyway?
Bleeding Cool understands that we will be learning a lot more about what was teased as Heroes Reborn from Marvel Comics later today. Around four hours or so.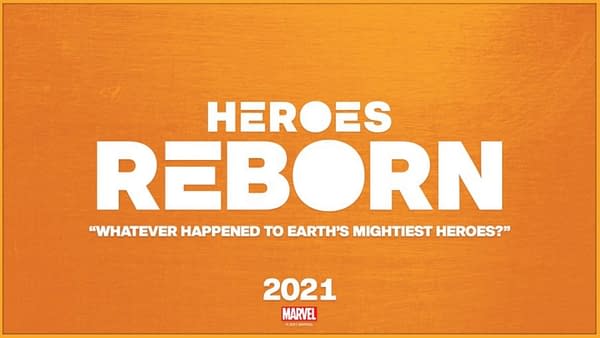 So what is it? Well, in true DC Comics style, I can confirm that it is not a reboot. It is not even a relaunch. And it is most definitely not a response to DC Comics Infinite Omnibus continuity shenanigans.
It is, of course, the 25th anniversary of the original Heroes Reborn, when Marvel Comics hired Jim Lee and Rob Liefeld to recreate their Avengers and Fantastic Four characters anew. But it is not just a bunch of Rob Liefeld variant covers – though there are unannounced Reborn variant covers solicited for Marvel books in April.
I understand that it has been in the works for a while, one of many projects delayed after the pandemic shutdowns. It may also be notable that Marvel never celebrated the anniversary of the Age of Apocalypse in any meaningful way either. Could it be that Heroes Reborn 2021 will contain elements of both?
There has been some speculation that this will be the return of Ultraverse. Firstly, it's definitely not that and secondly, what the hell could you do with Prime these days anyway?
So we know what it isn't. But what about what it is? Allow me a little speculation. The mention of Earth's Mightiest Heroes is an important one, it's to do with The Avengers. In the current solicitation, Avengers #45 leads the solicits, well ahead of a later-listed Avengers #44, without any identifiable reason save for a late King In Black crossover, ahead of launch issues and Venom #200. That is not normal. My guess is that Heroes Reborn will begin in Avengers #45.
And given the extensive planning, I would also speculate that this has something to do with Mephisto, recently revealed as the longstanding manipulator behind so many events in the Marvel Universe, from billions of years ago to far in the future.
Could Mephisto be recreating the Marvel Universe in the present as well? In a similar way that Franklin Richards did? Might we get an Age Of Mephisto out of this too? That is all speculation. In four-and-a-bit hours we should know more. But here's a quick reminder…