Sophie Campbell to Write and Draw TMNT After 100th Issue
A lot has been changing in IDW's Teenage Mutant Ninja Turtles, with the creation of a new female turtle, Jennika, in TMNT #95 driving up prices for the issue on eBay. Jennika, second in command of Splinter, who has been running the Foot Clan since Shredder's death, was stabbed by Karai after turning down an offer to betray Splinter. Left with no other choice to save her life, the Turtles treated Jennika with mutagenic ooze and a blood transfusion from Leonardo, transforming her into a mutant turtle.
Apparently, this change has been in the works for a long time, with artist Sophie Campbell showing off concept art she created for Jennika two years ago. And now we know why, as Campbell is set to take over TMNT after the big 100th anniversary issue, an issue billed as changing the TMNT universe forever.
Lost amidst the chaos of San Diego Comic-Con, Campbell herself dropped the big news on Twitter.
With current writer and editor Tom Waltz commenting:
So it looks like there's more to come from TMNT, perhaps the announcement of an additional series? And of course, there's the culmination of the City at War storyline and TMNT #100 itself. Could we see the return of the Shredder? We'll find out soon.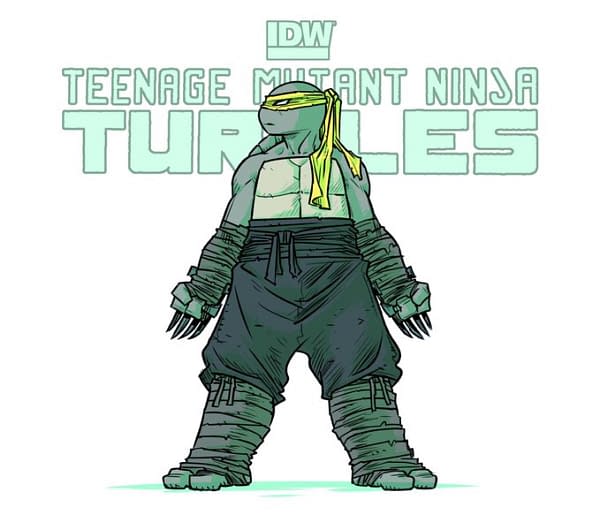 The next issue of TMNT hits stores next week on July 31st, with the cover showing off a rooftop battle between Splinter and Karai.
TMNT ONGOING #96 CVR A WACHTER
MAY190564
(W) Tom Waltz, Kevin Eastman (A) Michael Dialynas (CA) Dave Wachter
"City at War, Part 4." As the war for New York reaches a fever pitch, Splinter makes his final gambit for complete victory. Meanwhile, the Turtles are on the run and may not be able to count on each other for survival! The start of Act 2 of "City at War"!
In Shops: Jul 31, 2019
SRP: $3.99