DC Comics are publishing one unauthorised sequel to Watchmen in Doomsday Clock by Geoff Johns and Gary Frank. Dynamite is publishing one with Peter Cannon: Thunderbolt by Kieron Gillen and Caspar Wijngaard. Heavy Metal is publishing one in Soft Wood, Watchmensch by me, Simon Rohrmuller and John Higgins. Out in a couple of weeks, apparently. Bloody hell.
But today, Marvel has their turn. With Spider-Man: Life Story: The 80's #3, a real-time retelling of the Spider-Man story, from his teens in the 60s, his twenties in the seventies and his thirties in the eighties, which means marrying Mary Jane Watson, going on the Secret War, encountering the symbiote for the first time and engaging in Kraven's Last Hunt. Even as the regular Amazing Spider-Man continues its current Kraven's Last Hunt, thirty years on.
But also, because it reflects a lot of what was happening in the eighties, both in comic books and real life, we get a Watchmen reprise. In this world, when Secret Wars happens and the superheroes go away, we get what happened in Watchmen when Dr Manhattan went away. The threat of nuclear assault… with the closest Marvel has to Dr Manhattan, The Vision, getting involved.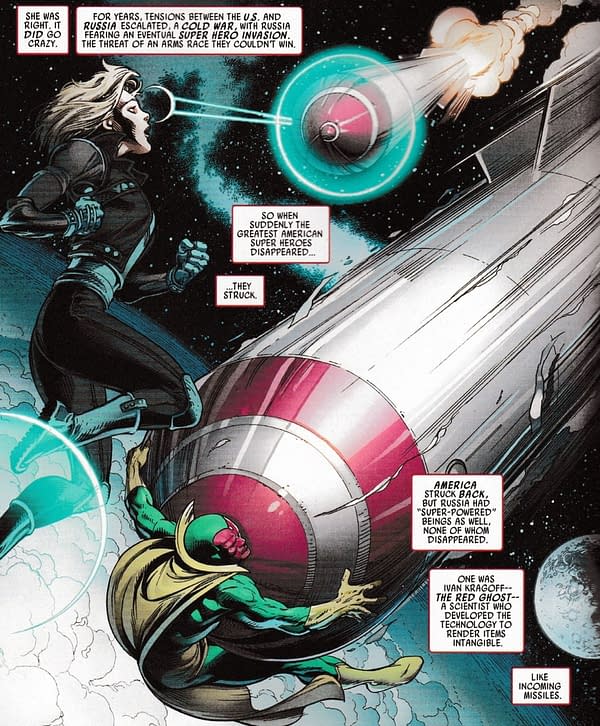 Yeah, why did the Beyonder ignore the Russians (Colossus aside)? Must be more of that manifest destiny. Say, Russians using super folk in their warfare, Doomsday Clock looks like they are doing that too. Great minds, etc. As for where it all ends up…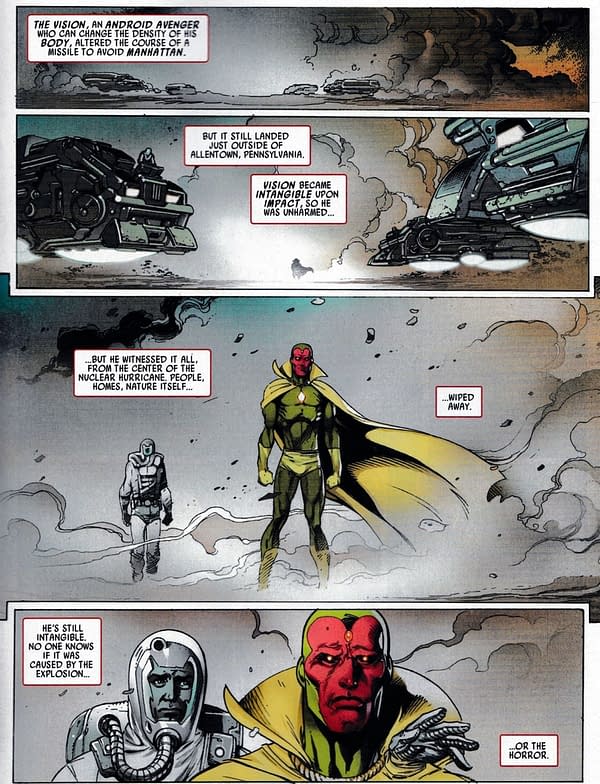 … I mean, it probably beats a psychic squid, right? Chip Zdarsky continues to be the best dramatic writer Marvel has when Al Ewing is busy. So how many other characters in the Marvel universe are going to get similar Life Stories? Will they all fit into this continuity?
SPIDER-MAN LIFE STORY #3 (OF 6)
(W) Chip Zdarsky (A) Mark Bagley (CA) Chip Zdarsky
THE REAL-TIME LIFE STORY OF SPIDER-MAN CONTINUES!
It's the 1980s and Peter's life gets upended with wars both global and secret. And death stalks him at every turn. With a family and a world to protect, can he save everyone before it's too late?
Rated T+In Shops: May 15, 2019
SRP: $4.99
Enjoyed this article? Share it!