Stan Lee To Make His Final NYCC Appearance This Year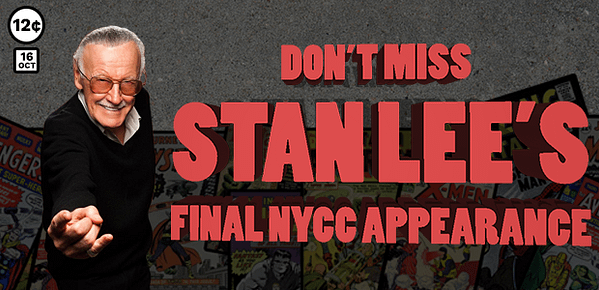 Not too long ago, Stan Lee made what was billed as his last European appearance. The strain on him and his wife Joan Lee for international travel was too much.
Now, it seems that includes intercoastal gravel. The New York Comic Con has announced the last NYCC appearance of Stan Lee at this year's show.
Whenever I have seen Stan Lee at a show, he has seemed to be one of the hardest working there, launching multiple projects, doing multiple panels, signing for hours, attending every party he can get to. He's always seemed a man wanting to make the most out of every minute he has.
It's not surprising that he shouldn't be spending those minutes on a plane.