Starve Is A Gourmet Transmetropolitan For The 21st Century
It's a science fiction comic that begins with renowned media individual who has abandoned society, let himself go and found a new way of being, only to find himself tracked down by those he thought he had abandoned and drafted by the law back to doing what he once was, right in the public eye. That was Transmetropolitan. But this is Starve. And if Spider Jerusalem was Hunter S Thompson, then Gavin Criuikshank is Gordon Ramsey. So welcome to "Tramseytropolitan". And it's great, straight from the get go. The other world, a place where the poor survive by their wits and end up living a richer, if shorter, more dangerous and much hungrier life. But, as Pulp sang, everybody hates a tourist. And that is exactly who Gavin is, despite his protestations. From Brian Wood, Daniel Zezelj and Dave Stewart, just like Transmet, this future world is a victim of its excess with a 99.9% and a 0.1% split, where small government has big business, the rich are increasingly extreme and it's not so much let them eat cake but let them eat crickets in foie gras. This is a very horrible place full of horrible people and it's just a channel flick or a street cross away from the now. So we have a lead who is all wise in his field, but deeply aware of the hypocrisy and moral turpitude. His assistants are not that filthy, but he does have a family he can't quite return to. There are strong similarities to his previous epic DMZ, especially the pressure of the media trying to reflect and appeal to a world that it ends up creating.
And the world is one of deep blacks and deep whites, society's divide doesn't allow shading on the page, just spatters of white, each page a scene from a creative abattoir. And the colours are dark, knocked back and dismal, faded blues and browns – until we see the dish of the day. And then the colours shine…
This book is funny but without easy gags. No room for bowel disruptors here, it's dark and brooding with mad people forced together at light speed, with a delicious crunching of bone marrow that ensues. It is Iron Chef in a gourmet world of the Land Of The Dead. And no one is going to come out of it well. Just well done.
"Transgourmetropolitan"?
There's something in the gruel, right now it seems. Today's Infection by Warren Ellis, the writer of Transmet, and Declan Shavey also highlights the insanity of rich people food… …as well as giving us a hard edged kitchen-based fight scene. While tonight, I've just taken pride in making a perfect coleslaw with yoghurt and walnuts and am safe in the knowledge that there is a stock in the freezer for tomorrow. While I know full well that others starve.This is a comic that gourmets will love, while exposing what hypocritical shits we are.
It does seem that everything is gradually becoming Chew. Actually maybe that's it. Starve is Transmetropolitan meets Chew.
"Transmastication."
That's the best one so far. Well, we live in such a rich time for good comic books right now, Wednesdays always gives us a lot to chew over…
Starve #1 and Injection #2 are both published by Image Comics tomorrow, in all good comic stores. And a couple of bad ones as well.
---
---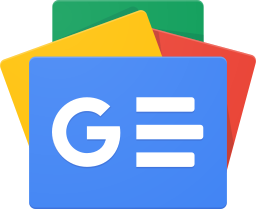 Stay up-to-date and support the site by following Bleeding Cool on Google News today!