Stjepan Šejić To Get A Second Volume Of Fine Print From Image Comics
Stjepan Šejić's Fine Print from November 2021 isgetting a sequel, Fine Print Volume 2 for December 2023 from Top Cow/Image Comics.
---
Stjepan Šejić is a Croatian comic book writer and artist, known for his work on the likes of Witchblade, Aphrodite IX, Sunstone, and The Darkness. But in 2020, Šejić announced his departure from the mainstream comic book industry, choosing instead to focus on his creator-owned works. And Fine Print was a collection of Stjepan Šejić's short stories, put together and published by Top Cow/Image Comics, and some of them were a little on the naughty side. Published in November 2021, two years on, it will be getting a sequel, Fine Print Volume 2 for December 2023.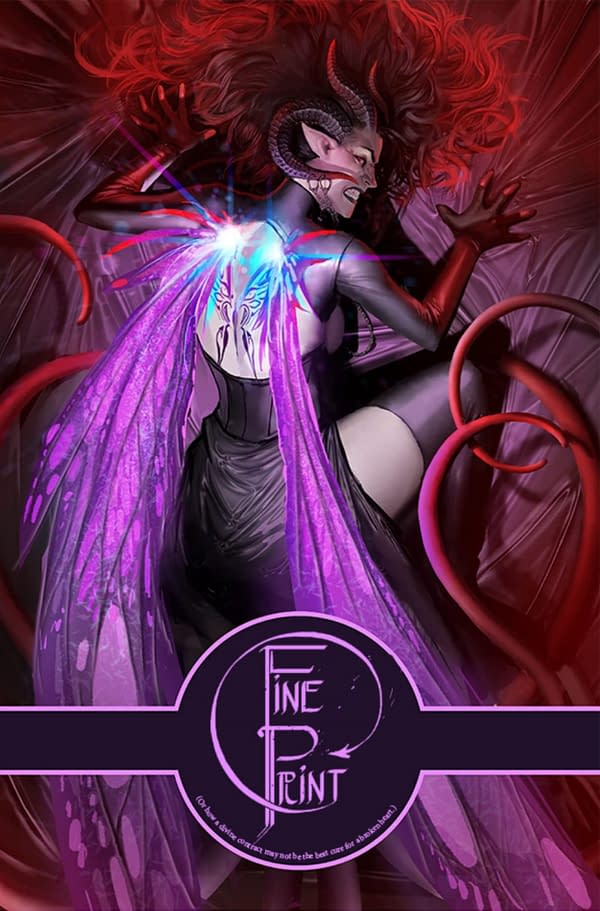 When Lauren signs the divine contract promising bliss for the price of love, she expects to be granted the services of the highest ranking god of desire. To everyone's surprise this is a contested title and what was supposed to be a simple routine transaction becomes a mess of divine legalities, competitiveness and harsh decisions that involve a higher power, and the higher power is not happy about it. In this game of carnal delights and absolute stubbornness lives may be at stake, especially when an ex fury is put in an uncomfortable position that compromises the well being of her family. Welcome to fine print 2 this is where it gets weird.
And here's what came before…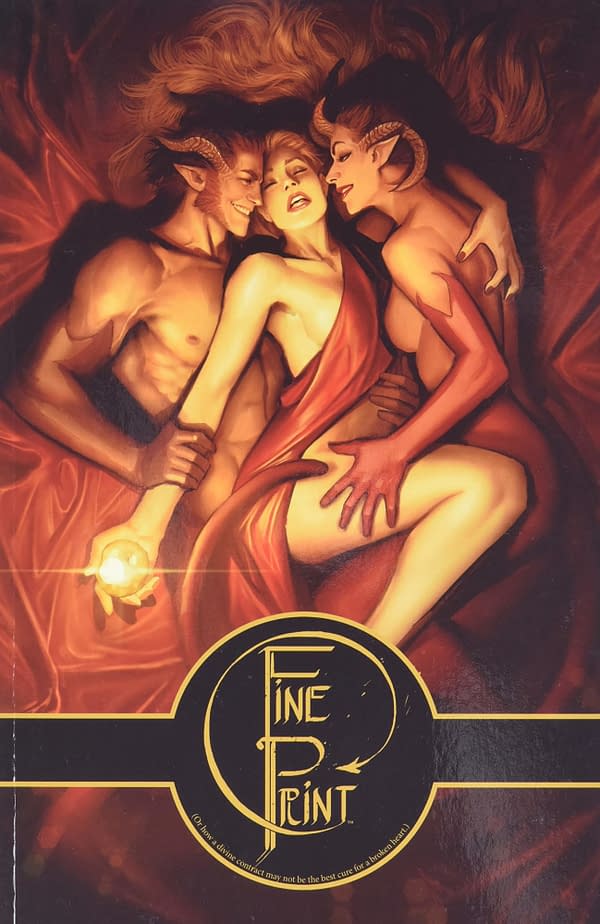 How do you deal with a broken heart? Junk food? Excessive drinks? Dubious contracts with ancient gods? When it comes to Lauren Thomas, the queen of bad decisions, the answer is always the worst possible choice. She finds herself in a rare opportunity to have her broken heart patched up by the highest rated god of desire. The problem is, it's a contested title. Join us in this tale of gods and mortals, love lust and death and one woman's bad choice that starts it all with a simple bite on a golden apple.