Now We Are Getting a Stranger Things & Dungeons & Dragons Comic
Looks like 2020 will continue to bring us a few delights, interspersed with everything going to hell in a hand cart. And one of those is an IDW licensed comic book that crosses over with a Dark Horse licensed comic book to bring us a Stranger Things And Dungeons & Dragons comic book.
This is not the only time we have had such a crossover, the Rick & Morty & Dungeons & Dragons comic from IDW and Oni Press was a classic. But this is the first time that Stranger Things has taken part in such an official comic book crossover – though you can, of course, buy the Stranger Things Dungeons & Dragons RPG board game.
The writing team will be Stranger Things' Jody Houser and Dungeons & Dragons' Jim Zub, writing the crossover together. The comic will be drawn by Diego Galindo, coloured by Msassyk with letters from Nate Piekos. The standard covers will be painted by E.M. Gist but this variant for the announcement is illustrated by Diego Galindo.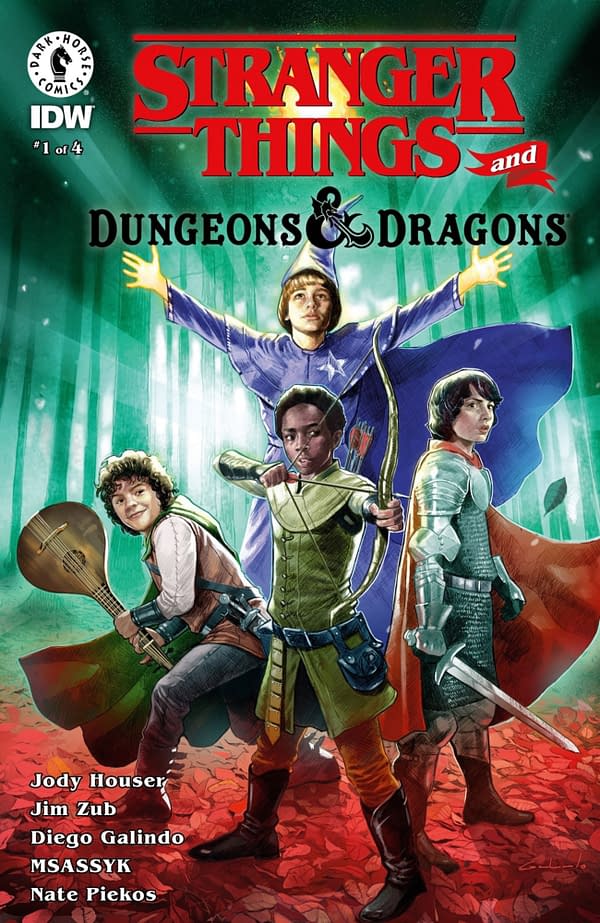 Oh and don't think IDW has forgotten about normal Dungeons & Dragons comic books either, there's also Dungeons & Dragons at the Spine Of The World. Which looks a bit like this.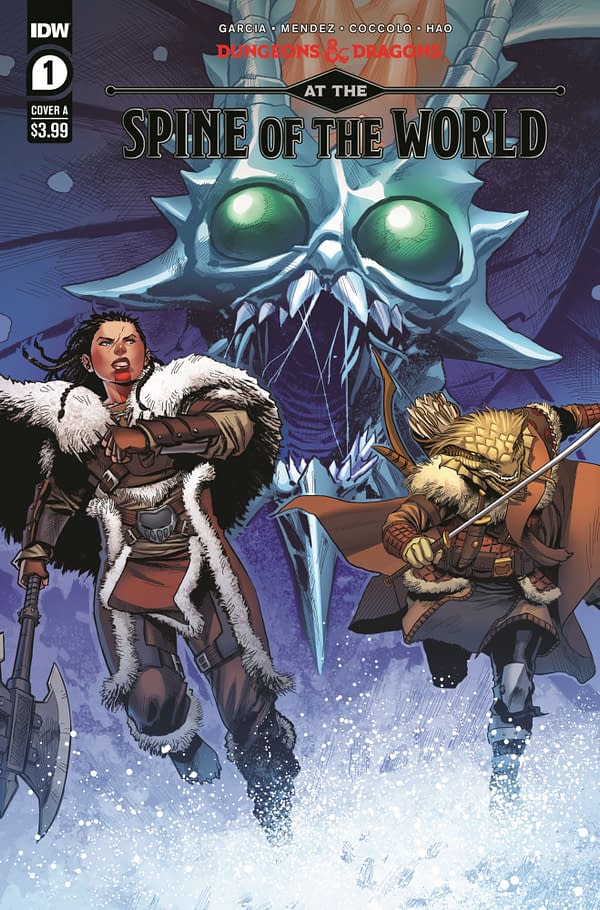 Stranger Things comics are based on the Netflix original series of the same name. Published by Dark Horse Comics, the series is written by Jody Houser, inked by Keith Champagne, coloured by Lauren Affe, and lettered by Nate Piekos. The first volume was illustrated by Stefano Martino while the second was illustrated by Edgar Salazar. The first miniseries consists of four issues, following Will Byers after he is taken to the Upside Down by the Demogorgon. The second miniseries also consist of four issues and follow the events of Six during her time at the Hawkins National Laboratory. An exclusive Stranger Things one-shot issue was released for free on May 4, 2019, as part of the Free Comic Book Day event.
Dungeons & Dragons is a comic book series by IDW Publishing, originally based on the 4th Edition core setting of the Dungeons & Dragons fantasy role-playing game. Since 2014 (starting with the Legends of Baldur's Gate mini-series), the comics have been tied to the 5th Edition core setting. The series included one ongoing series, twelve mini-series, and an annual.