Yesterday, Bleeding Cool told you that the Superman/Top Cat Special published by DC Comics and written by DC publisher Dan DiDio would feature an Uncanny X-Men crossover. Whether Marvel Comics wanted it or not.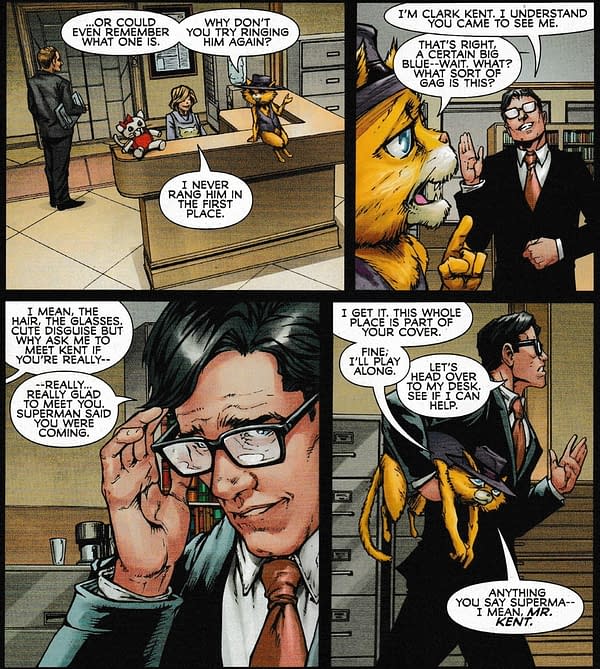 And so it has come to pass. As Top Cat and Superman face a kale-based alien creature taking revenge on a parody of Whole Foods for farming alien races and selling them for food to people who don't even like eating them but do anyway.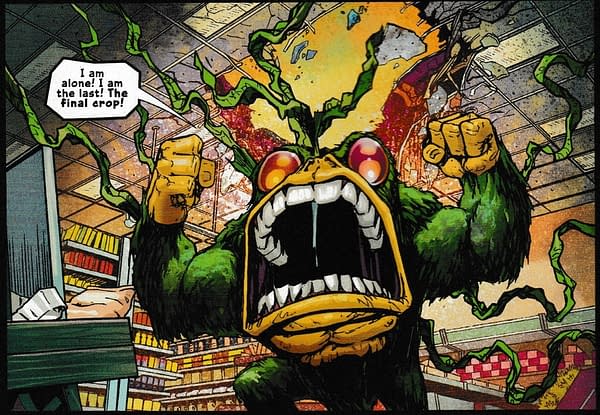 All organised by a parody of Jeff Bezos and his worldwide delivery-by-drone company…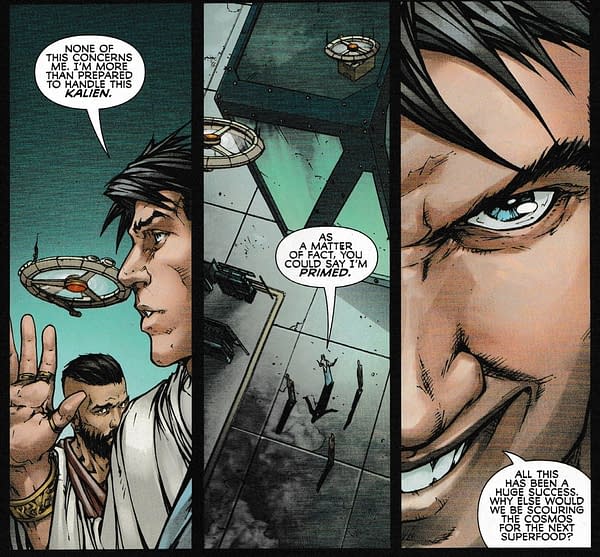 Man, this comic really reminds me of Marville #1.
Anyway, the battle commences and soon everything is sorted out. And a new home is found for the alien on a distant world.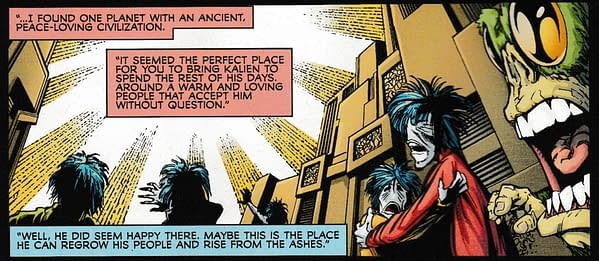 Look familiar?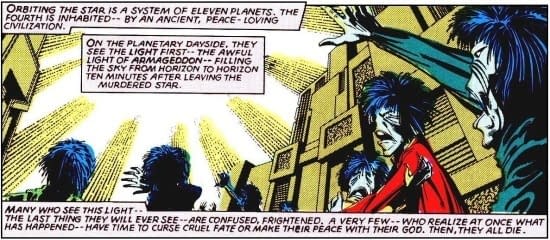 They are D'Bari and that this the moment in Uncanny X-Men #135 in which the Phoenix turns a sun supernova and kills billions of them. Asparagus people they were dubbed. I bet they were beastly to the kale people though.
Um… is that a trace or a cut and paste by the way? They look very very similar. Might a certain payment to messers Claremont, Byrne and Austin be in order?
So there you are. Officially DC Comics doesn't want any crossovers with Marvel Comics. Unofficially they totally do. And Dan DiDio's New Age Of Heroes line is so much about recreating Marvel Comics at DC…
Enjoyed this article? Share it!