Supreme Court Rules: Gabby Rivera Made Magic with Marvel's America
America, the Marvel comic book by Gabby Rivera and Joe Quinones, has some friends in high places. Writer Rivera posted a photo on Twitter of a letter she received from Supreme Court Justice Sonia Sotomayor praising her work on the comic, which an aide turned the Obama appointee onto.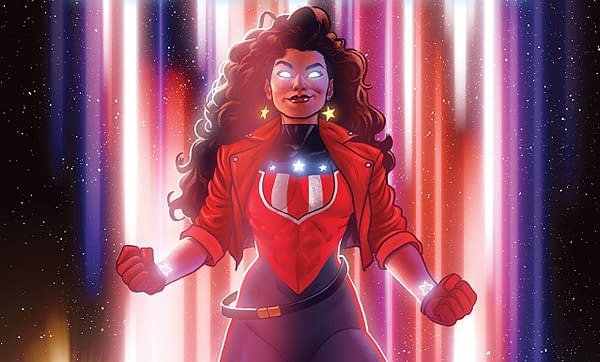 "I am grateful to you for your thoughtful note in addition to an autographed copy of your work," Sotomayor wrote in the letter, dated March 1. "It brought a smile to my face."
"It is clear that you are not only a remarkably talented and creative author, but a strong and dedicated individual as well," the Justice continued. "You have created a powerful female character in the production of America, and I know you will forever inspire many individuals by continuing to invent America Chavez's story. Indeed, it is important to remind readers to take time to honor themselves and embrace their differences as strengths."
"I appreciate you also sharing a bit about yourself with me," Sotomayor concluded. "I am confident that you will continue to 'make magic.' Never give up. In the years to come, I wish you the joy of dreaming big, working hard and succeeding in all that you do."
Rivera, on Instagram, responded: "JUSTICE SONIA SOTOMAYOR WROTE ME A LETTER. THIS IS NOT A DRILL OMG. oh my god y'all. whoa. I'm shaking. Just got this from my reps and my heart is beating so damn fast. This is such a dream come true!"
Unfortunately, America ended earlier this month with issue #12. Perhaps Sotomayor could issue an injunction demanding that Marvel relaunch the book with a new #1?