Mariko Tamaki and Steve Pugh's Harley Quinn is an Intersectional Activist Comic About Drag Queens
At the American Library Association meet for the launch of the DC Ink and DC Zoom line for younger readers, Mariko Tamaki — writer of Supergirl Being Super, The One Summer, and Skim — was there to talk about her new Harley Quinn graphic novel Breaking Glass for DC Ink, aimed at young adult readers, drawn by one of Bleeding Cool's eternal favourites, Steve Pugh.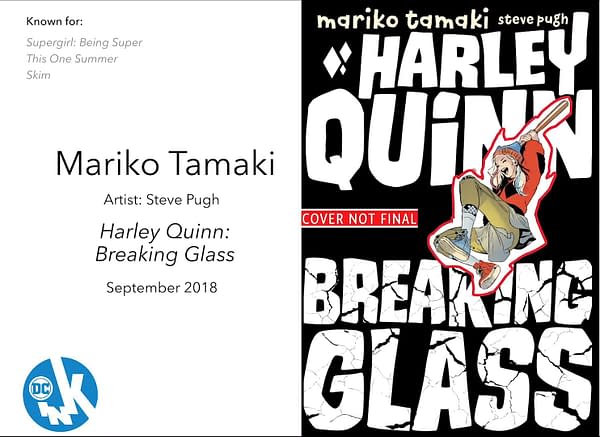 Mariko, moving from Supergirl, is excited to write someone who is not necessarily going to be a hero.
"It's a book about justice for teenagers, about thinking about right and wrong and trying to figure about right or wrong. It's a book about activism. I do have the word intersectionality in there; I'm feeling really good about that. I'm sure I'll get some tweets about that, also the word 'systematic', I'm hoping we get to keep it in there."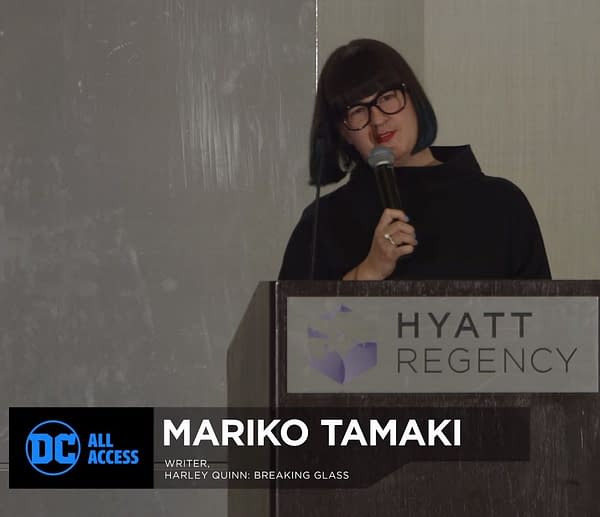 "It is also heavily a book about drag queens."
To get more details on these announcements, check out the ASA category tag.