Tamara Fox Would Have Been The New Robin: The 5G Files Chapter Ten
Tamara Fox is the daughter of Lucius Fox who hasn't become a superhero. But in 5G that would not have been the case. She'd have been Robin
---
More 5G stuff, folks. Longstanding Batman character Lucius Fox has four children in the DC Universe, Tamara Fox, Tiffany Fox, Luke Fox and Jace Fox. Luke Fox became Batwing, Jace Fox became the new Batman of New York, in Future's End Tiffany Fox was a Batgirl and in Future State's Next Batman, she was Robin to Jace Fox's Batman.
But Tamara Fox hadn't taken on any superhero identity in any reality. This, however, was not always the case. Bleeding Cool is continuing to publish The 5G Files, looking at the aborted-but-not-quite relaunch/reboot planned for DC Comics dubbed 5G or Fifth Generation. Planned by then-publisher Dan DiDio, it would have seen the main characters of the DC Universe, Clark Kent, Bruce Wayne and more, aged up and replaced by newcomers to the roles of Superman, Batman and more, the fifth generation of DC superheroes. Welcome to The 5G Files, Tamara Fox, Batman's New Robin: Chapter Ten.
In DC's original 5G plans, Tamara Fox was to discover that her younger brother Luke Fox (planned to be The New Batman in 5G) was the New Batman, and decides to take on the Robin identity to fight alongside him whether he liked it or not. And he doesn't like it. But she doesn't care. And going forward, with Daman Wayne as head of Leviathan, she would be the new Robin of the DC Universe.
5G was dumped, of course. Things changed. Jace Fox became the Next Batman in DC's Future State, and was then diverted to become the Batman of New York, with Tiffany Fox rather than Tamara Fox setting up to be a new DC Comics superhero. Might things change? Maybe.But not any time soon.
Keep checking the 5G Files tag for more… and for Lying In The Gutters fans of old, consider this story having a green traffic light.
---
---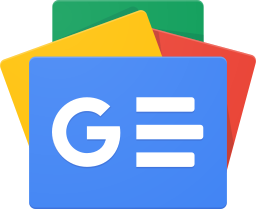 Stay up-to-date and support the site by following Bleeding Cool on Google News today!