Spinning out of the events of Dark Nights: Metal, DC's Tales from the Dark Multiverse is a series of one-shots that asks the question: what if DC had a way to cash in on the success of their past hits by producing new versions with a twist? The latest nostalgic classic getting a Dark Multiverse take is The Judas Contract, the 1984 Teen Titans story that saw Terra revealed as a traitor, working (and sleeping) with Deathstroke.
In this new version, by Kyle Higgins, Mat Groom, and Tom Raney, Terra betrays Deathstroke first and uses his abilities to take out the Titans next. Check out the solicitation below and look for this in stores on December 11th.
TALES FROM THE DARK MULTIVERSE: THE JUDAS CONTRACT #1
written by KYLE HIGGINS and MAT GROOM
art by TOM RANEY
cover by LEE WEEKS
The Dark Multiverse reimagines one of the most renowned stories in comic book history, "The Judas Contract"! In this shocking tale, Terra's betrayal starts not with the Teen Titans, but with Deathstroke himself! Now, free from her mentor's influence and supercharged by the same serum that turned Slade Wilson into the world's deadliest man, Tara Markov will forge a new destiny, written in the Teen Titans' blood.
PRESTIGE FORMAT
ONE-SHOT
ON SALE 12.11.19
$5.99 US | 48 PAGES
FC|DC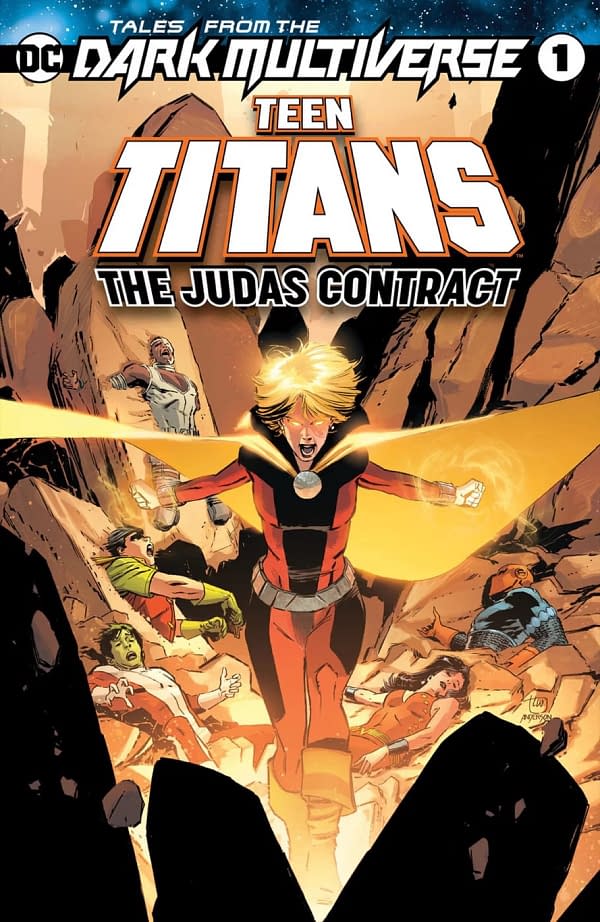 Enjoyed this article? Share it!