Ten Years Later, Joshua Hale Fialkov Returns To Elk's Run, From Oni Press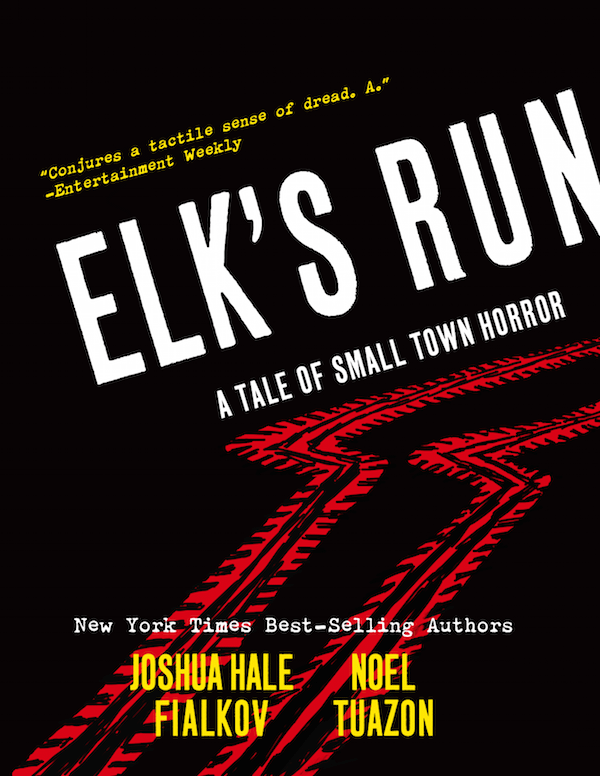 In 2005, a young comic book creator Joshua Hale Fialkov wrote a comic book, drawn by Noel Tuazon, and published by Adam Fortier's Speakeasy to what Joshua called "shitacular sales".
Ten years later, it's back, collected in hardcover, for November 11th, by Oni Press.
The small town of Elk's Ridge was founded as a closed haven, dreamt up by Vietnam veterans looking to create a utopia: a home without violence, chaos, or corruption. And in the beginning, it seemed like it might actually work. However, years later, the town has become a powder keg. When a desperate bid for freedom results in the accidental death of a child, the town must decide what terrible acts they are willing to commit in order to preserve their way of life. And the youth of the sleepy town—those who never chose to live that life—must forsake all they know in order to stand up for what is right.

A vividly and viscerally illustrated tale of small town horror, Elk's Run takes its place among the most chilling and affecting works of graphic fiction. The debut collaboration of Eisner, Harvey, and Emmy nominated writer Joshua Hale Fialkov and Harvey and Eisner nominated artist Noel Tuazon is back a decade later and even more relevant.

"Elk's Run is the book that started my career and getting a chance to revisit it for this deluxe hardcover is a real gift," says creator Joshua Hale Fialkov. "The work Noel, Scott, Jason [Rodriguez] and Jason [Hanley] did is a true inspiration to me and to see how much they taught me by our collaboration is heart-warming. Having had so much success with Oni Press on The Bunker and The Life After, it made sense to bring Elk's Run too. Plus, big secret time, it was the books Oni published that inspired me to make comics in the first place."
Just another of a brace of new Oni Press announcements…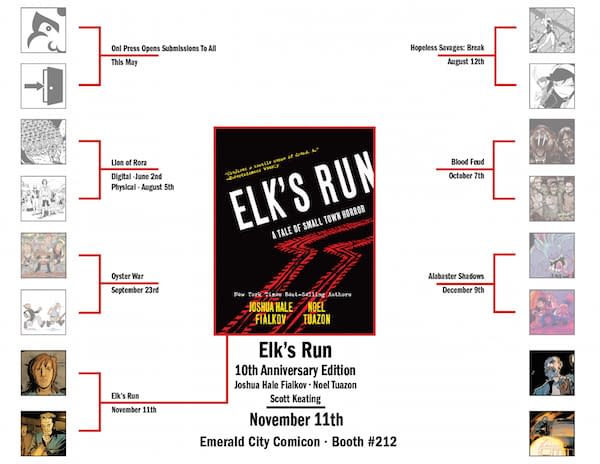 Here's a look at the new remastered version.