Tenth Doctor/Thirteenth Doctor Crossover With Horizon Zero Dawn, Neil Gaiman and Irene Adler in Titan Comics March 2020 Solicitations
We have Titan Comics' solicitations for March 2020 – and it begins with Free Comic Book Day in May…
FREE COMIC BOOK DAY TITLES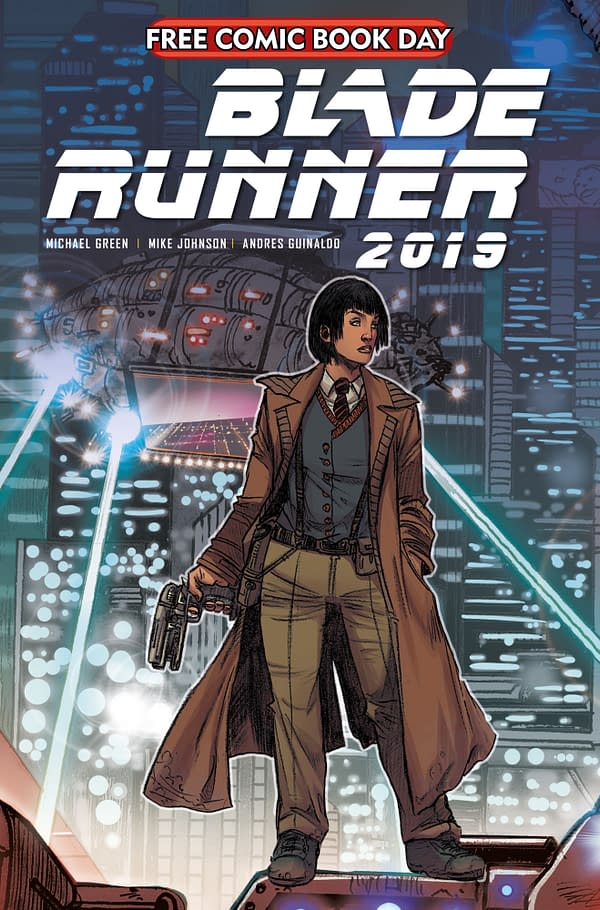 BLADE RUNNER 2019 FREE COMIC BOOK DAY EDITION
Writer: Michael Green, Mike Johnson
Artist: Andres Guinaldo
FC, 24pp
On Sale: May 2, 2020
Cover Artist: Andres Guinaldo
Michael Green, the Oscar-nominated screenwriter for Blade Runner 2049, and co-writer Mike Johnson (Star Trek, Supergirl) continue the smash hit sci-fi comic set in the iconic world of Blade Runner! A new life awaits in the Off-World Colonies! Discover untold secrets of the BLADE RUNNER universe, as the stage is set for the climactic third arc in the story of Detective Ash!"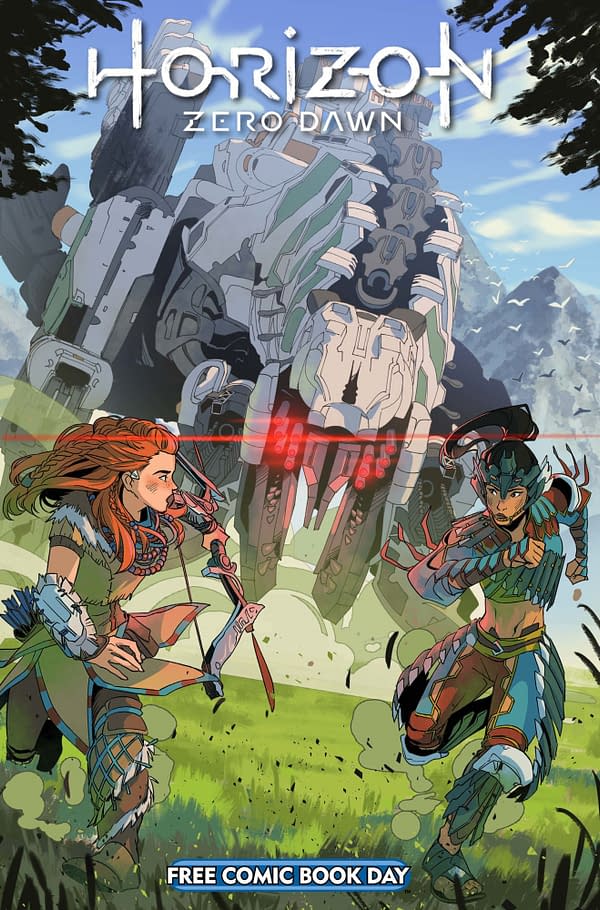 HORIZON ZERO DAWN FREE COMIC BOOK DAY EDITION
Writer: Ann Toole
Artist: Ann Maulina
FC, 24pp
On Sale: May 2, 2020
Cover Artist: Ann Maulina
An exclusive lead-in story to a brand-new Horizon Zero Dawn on-going comic series. Discover a far-future Earth full of epic natural beauty, where awe-inspiring machines are the dominant species. Talanah, Sunhawk of the Hunters Lodge, struggles to find purpose after Aloy, her trusted friend, disappears. When a mysterious new threat emerges in the wilds, she returns to her roots as a hunter to defeat it, only to learn that a whole new breed of mechanized killers stalks the land.
TV/FILM
Adler #2
Writer: Lavie Tidhar
Artist: Paul McCaffrey
FC, 32PP, $3.99
On Sale: March 11, 2020
Cover Artist: Butch Guice (CVR A), Paul McCaffrey (CVR B), Victorian Homage Cover (CVR C)
After uniting some of the most famous heroines of the Victorian age including Jane Eyre, Miss Havisham and Marie Curie, Irene Adler must finally come face-to-face with Sherlock Holmes's greatest nemesis, Moriarty!
World Fantasy Award winning writer Lavie Tidhar and TMNT artist Paul McCaffrey present an alternate history of the greatest literary characters of the 19th Century in the vein of Alan Moore and Kevin O'Neill's The League of Extraordinary Gentlemen!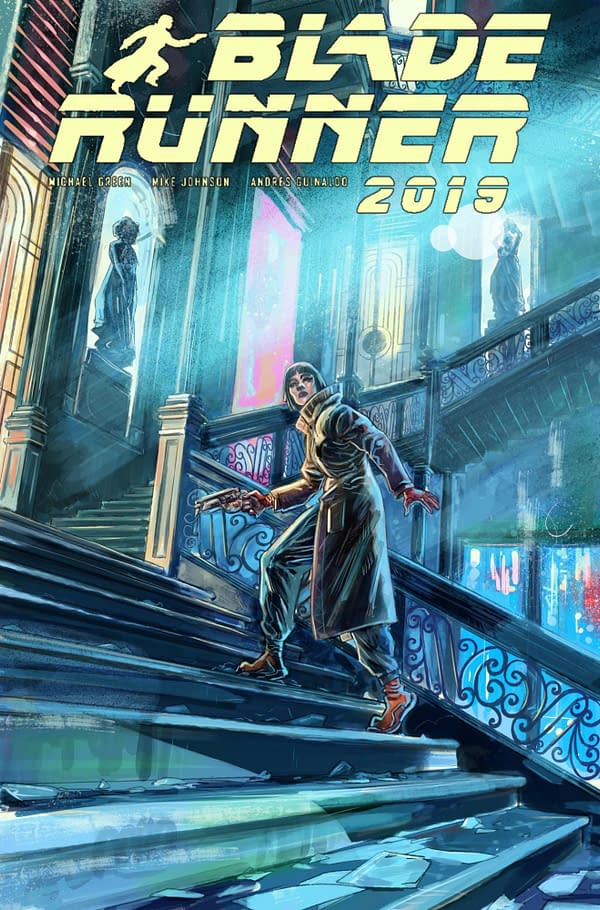 BLADE RUNNER 2019 #8
Writer: Michael Green, Mike Johnson
Artist: Andres Guinaldo
FC, 32pp, $3.99
On Sale: May 6, 2020
Cover Artist: Jesus Hervas (CVR A), Syd Mead (CVR B), Andres Guinaldo (CVR C)
The second arc of the bestselling comic reaches its climactic conclusion as former Blade Runner ASH's mission takes her where no other Blade Runner would dare to go the never-before-seen Off-World colonies! From the Oscar-nominated screenwriter of Blade Runner 2049, Michael Green, and co-writer Mike Johnson (Star Trek, Supergirl).
DOCTOR WHO THE THIRTEENTH DOCTOR YEAR 2 #3
Writer: Jody Houser
Artist: Roberta Ingranata
FC, 32pp, $3.99
On Sale: March 4, 2020
Cover Artist: Karen Hallion (A), Photo Cover (B) Andy Walker(C)
Eisner-nominated writer Jody Houser and Witchblade artist Roberta Ingranata return for a brand new story in the 13th Doctor comic series. The terrifying weeping angels and the mysterious autons are locked in a deadly battle, with Earth caught in the middle. Fan-favorite Tenth Doctor must join forces with the Thirteenth Doctor and risk imploding time, in order to save the human race!
ROBOTECH:REMIX #5
Writer: Brenden Fletcher
Artist: Elmer Damaso
FC, 32PP, $3.99
On Sale: March 11, 2020
Cover Artist: Karl Kerschl (CVR A), Elmer Damaso (CVR B), Rico Renzi (CVR C), 8-BIT Nathan A. Skreslet (CVR D)
Smash-hit mecha anime series by New York Times bestselling writer Brenden Fletcher (Motorcrush, Isola) returns for second arc! Dana Sterling uncovers new information about the mysterious enemy, meanwhile danger looms for Aahna as she encounters a terryfying threat.
SHERLOCK: A SCANDAL IN BELGRAVIA #4
Writer: Steven Moffat
Artist: Jay
Co-Creator: Mark Gatiss
B&W, 48pp, $4.99
On Sale: March 4, 2020
Cover Artist: Alice X. Zhang (A), Photo (B), Jay (C)
The critically acclaimed manga adaptation of Sherlock hits Season Two, introducing the iconic Irene Adler! Sherlock comes face to face with the mysterious and beautiful Irene Adler as he attempts to solve a series of murders. But will Irene help him – or create more danger for Sherlock?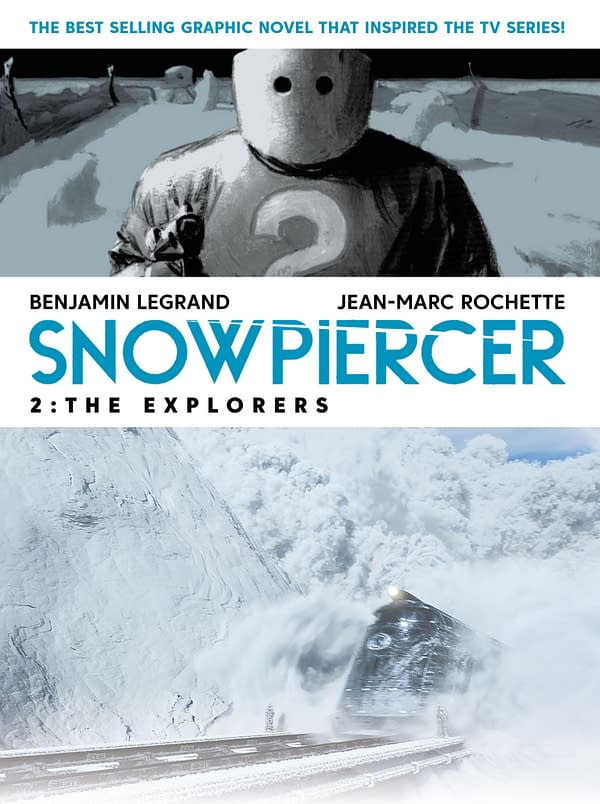 SNOWPIERCER VOL. 2: THE EXPLORERS
Writer: Benjamin Legrand
Artist: Jean-Marc Rochette
FC, 144PP, $19.99
On Sale: May 20, 2020
Featuring Exclusive Photo Cover from upcoming Television adaptation appearing on TNT Spring 2020.
One thousand and one carriages long, the Snowpiercer train courses through an eternal winter. The last bastion of human civilization on a frozen planet earth. Or is it? A second train also travels through the snow on the same track, its inhabitants living in constant fear of crashing into the first Snowpiercer. And from this second train, a small group of scavenging explorers now emerges, risking their lives in the deadly cold!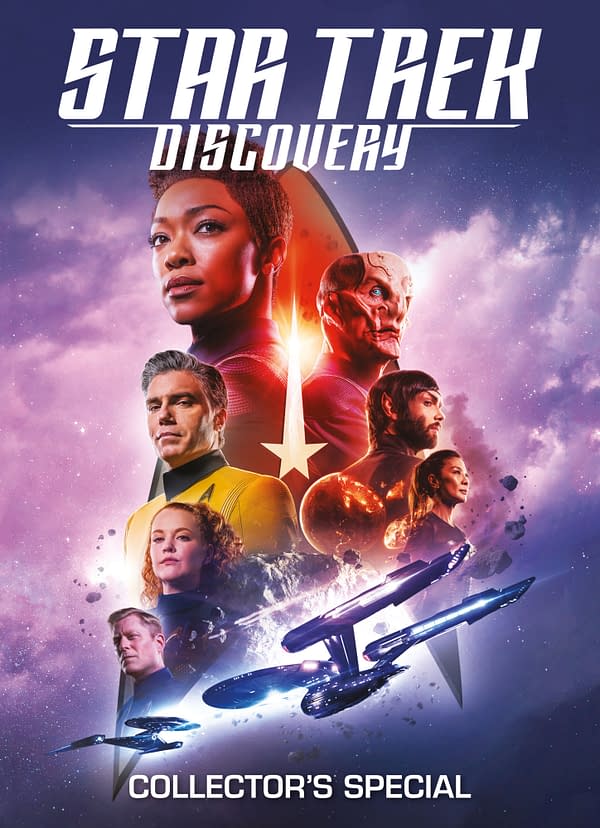 STAR TREK: BEST OF DISCOVERY
Writer: Titan
Artist:
FC, 176PP, $24.99
On Sale: June 10, 2020
With Season 3 of Star Trek: Discovery on the horizon, this special collection gathers together an all-star cast for a look back at Seasons 1 and 2. Featuring interviews with Sonequa Martin-Green (Burnham), Doug Jones (Saru), Jason Isaacs (Lorca), Anson Mount (Pike), and every other cast member, the volume takes you behind the scenes on the making of the smash hit show.
HARD CASE CRIME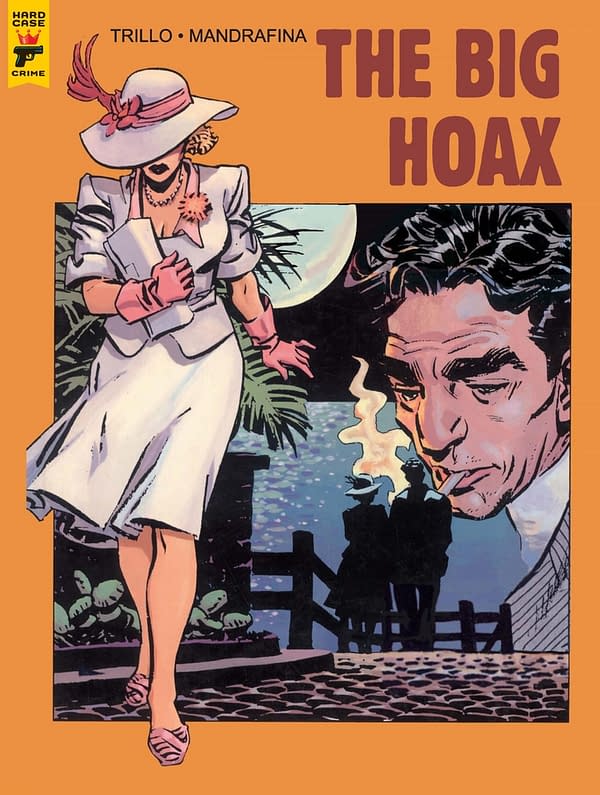 THE BIG HOAX
Writer: Carlos Trillo
Artist: Roberto Mandrafina
FC, 128PP, $24.99
On Sale: June 17, 2020
Told in luxurious black and white, this suspense-filled thriller from award-winning writer Carlos Trillo, slips into a deep mystery set in a 20th Century Banana Republic.
A young woman's virginity becomes the center of a disturbing mystery, which escalates into a national scandal. The story unfolds between her relationship with the man hired to help her, and the danger they find themselves in when an enigmatic lizard-hitman called The Iguana will stop at nothing to conceal the truth.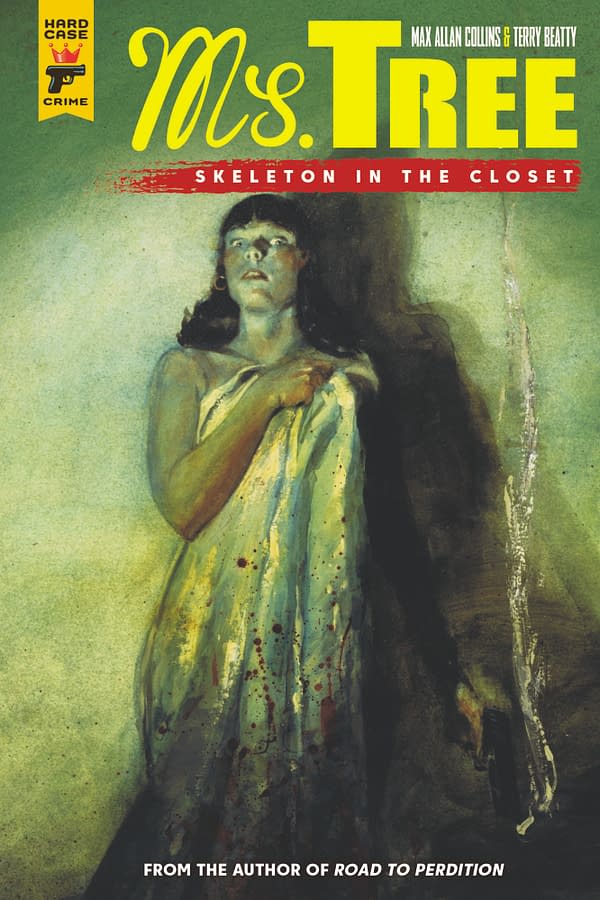 MS. TREE VOLUME 2: SKELETON IN THE CLOSET
Writer: Max Allan Collins
Artist: Terry Beatty
FC, 264PP, $24.99
On Sale: June 17, 2020
From the minds of Road to Perdition author Max Allan Collins and artist Terry Beatty, comes the second collection of six classic Ms Tree comics. Join Ms. Michael Tree, the 6ft, 9mm carrying private detective on her thrilling adventures as she solves crimes and fights to get her revenge for her murdered husband. No case is too small, no violence too extreme, just as long as it gets the job done.
MAGAZINES
STAR TREK MAGAZINE #75
FC, 100PP, $9.99
On Sale: March 25, 2020
As the first season of Star Trek: Picard reaches its epic conclusion, Star Trek Magazine #75 celebrates with exclusive interviews with the main cast, along with guest stars Jonathan Frakes (Riker) and Marina Sirtis (Troi). Plus, we look ahead to Star Trek: Discovery Season 3, with brand new interviews and behind-the-scenes insights into what we can expect from this far-flung future era.
STAR TREK: PICARD: THE OFFICIAL COLLECTOR'S EDITION
FC, 100PP, $12.99
On Sale: March 3, 2020
An in-depth magazine companion to the hotly-anticipated new TV series Star Trek: Picard, starring the legendary Patrick Stewart! An official collector's magazine packed with insight, interviews, and imagery for Star Trek fans! Episode one of Star Trek: Picard premieres on CBS January 2020!
ART BOOKS & NOVELS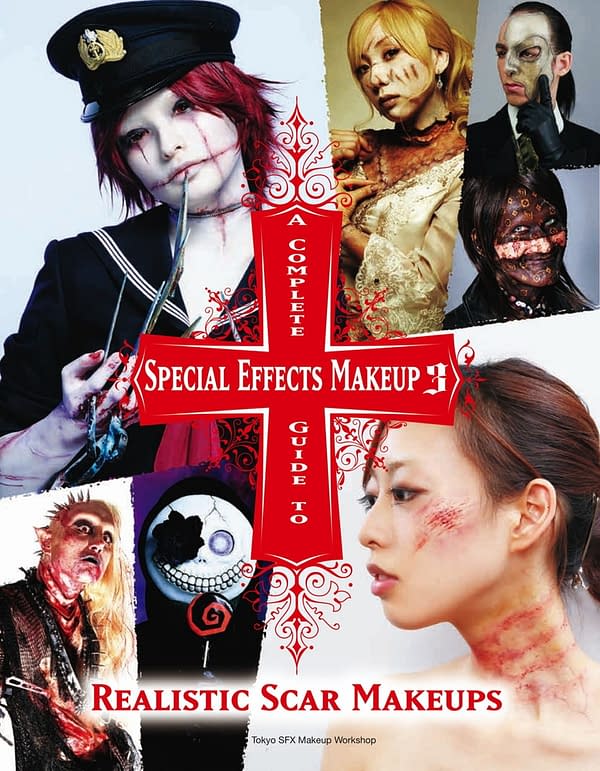 A COMPLETE GUIDE TO SPECIAL EFFECTS MAKEUP 3
Author: Tokyo SFX Makeup Workshop
PB, 160PP, $16.99
On Sale: March 31, 2020
Uncover the secrets of horror makeup in the third volume of the acclaimed special effects makeup series. Learn how to apply gory, realistic, and captivating scar and wound makeup from leading Japanese special effects makeup artists. Discover the hidden tricks behind special effects makeup, mask-making, and more.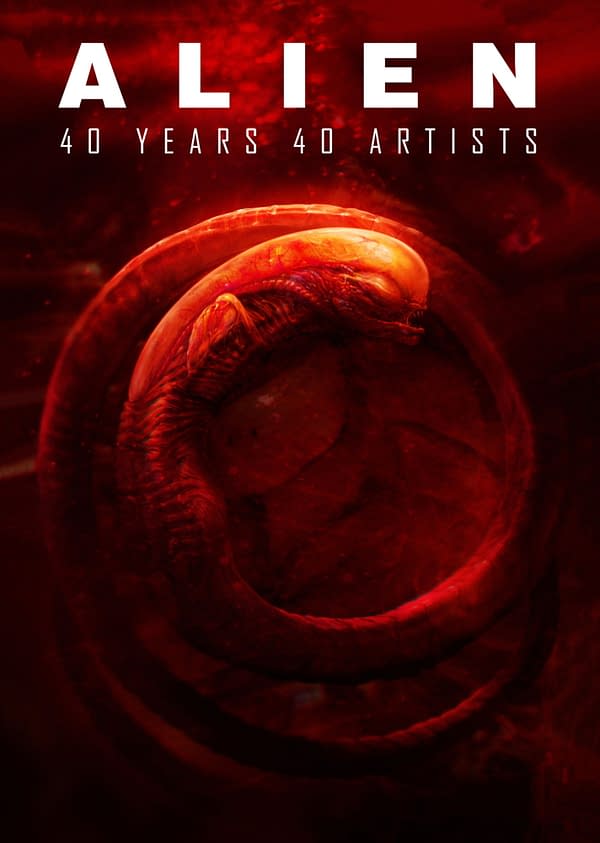 ALIEN: 40 YEARS 40 ARTISTS
Writer: Various
HB, 112PP, $29.99
On Sale: April 1, 2020
An artistic tribute to the sci-fi horror masterpiece. 40 artists, filmmakers, and fans contribute a piece of original art to commemorate the 40th anniversary of Alien. Pieces range from alternative posters to gothic interpretations of key scenes. Sketches, process pieces, and interview text accompany each new and unique nightmare. Contributors include Blade Runner 2049 director Denis Villeneuve; and Star Wars creature designer Terryl Whitlatch.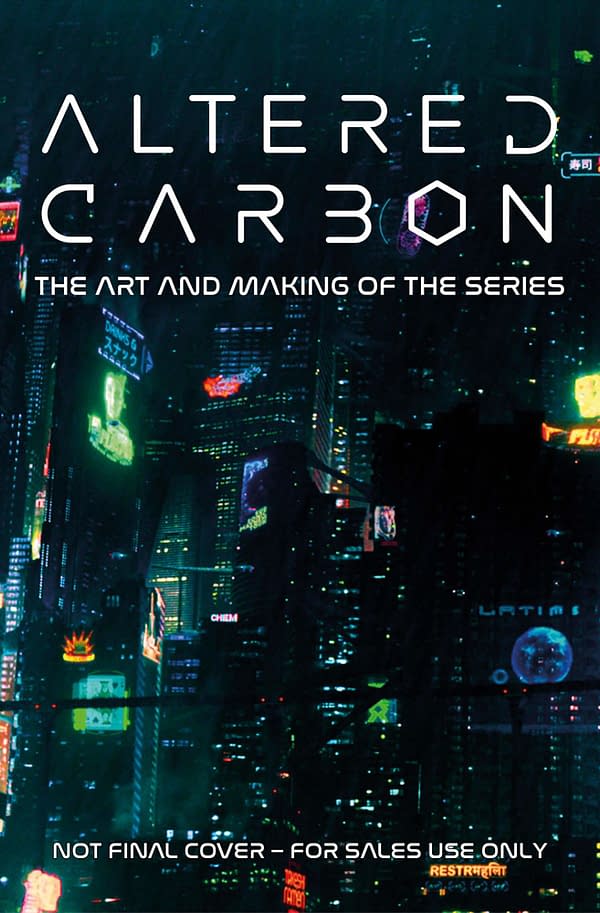 ALTERED CARBON: THE ART AND MAKING OF THE SERIES
Writer: Abbie Bernstein
HB, 176PP, $24.99
On Sale: March 24, 2020
Altered Carbon: The Art and Making of the Series offers a detailed journey through the cyberpunk world of the hit show. Featuring development art, stills, set photos, storyboards, and VFX builds from the first two seasons, plus interviews with cast and crew, this book will bring readers into this gritty vision of the future.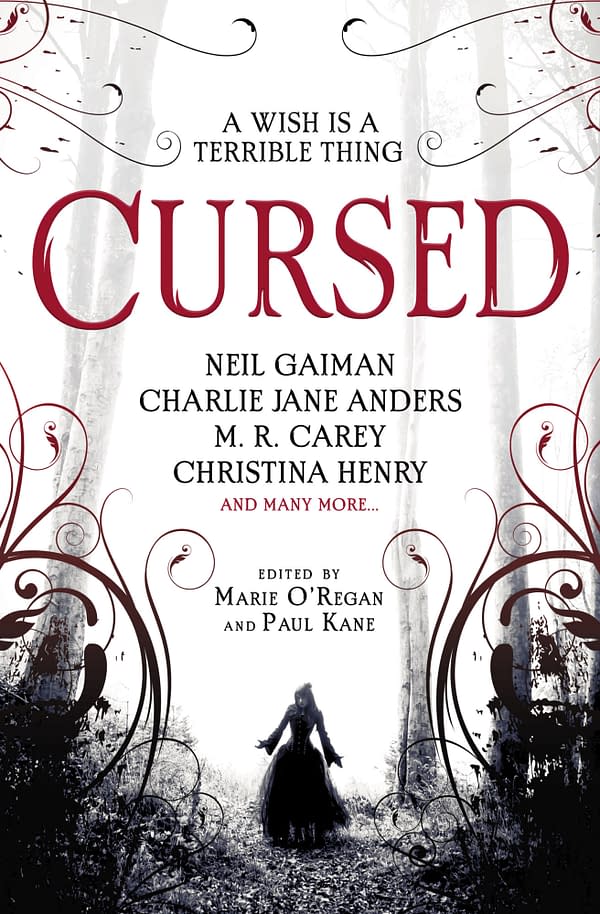 CURSED: AN ANTHOLOGY OF DARK FAIRY TALES
Writer: Various
PB, 384PP, $7.99
On Sale: March 3, 2020
Here in this book you'll find unique twists on the fairy tale conceit of the curse, from the more traditional to the modern – giving us brand new mythologies as well as new approaches to well-loved fables. Some might shock you, some might make you laugh, but they will all impress you with their originality.
MARVEL CLASSIC NOVELS – SPIDER-MAN: THE VENOM FACTOR OMNIBUS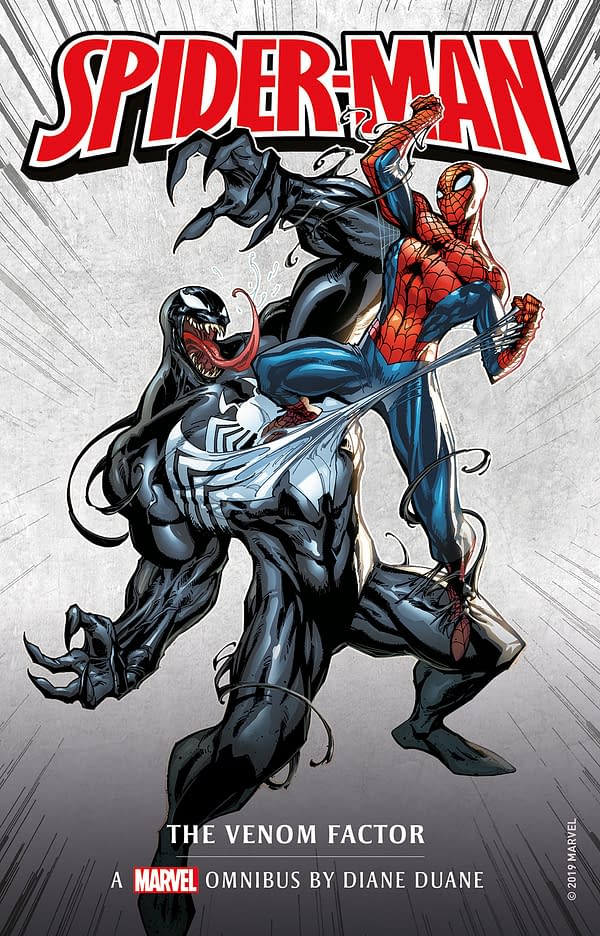 Writer: Diane Duane
PB, 816PP, $9.99
On Sale: March 10, 2020
This collection brings together all three of Diane Duane's fan-favorite Spider-Man novels in a brand-new omnibus, featuring The Venom Factor, The Lizard Sanction, and The Octopus Agenda. Venom is out of control, murdering one of the innocents he swore to protect. The Lizard is rampaging through the Everglades in search of a cure. Doctor Octopus is masterminding a plan to rain nuclear bombs down across the globe. Not all is as it seems as Spider-Man fights his fiercest enemies in this action-packed trilogy.