We just get later and later. Welcome to Thank FOC It's Friday Sunday, a weekly-ish mailing list, similar to The Daily LITG, but (mostly) every Friday and planned to coincide and cover the demands of Final Order Cut Off. The date when retailers have a last chance to amend their advance orders for comic books without penalty. The last chance for publishers to promote books while orders can still be added. And a time for credits to be amends, new covers to be revealed and a final push given. This is an attempt to sift through them all and find the most relevant items.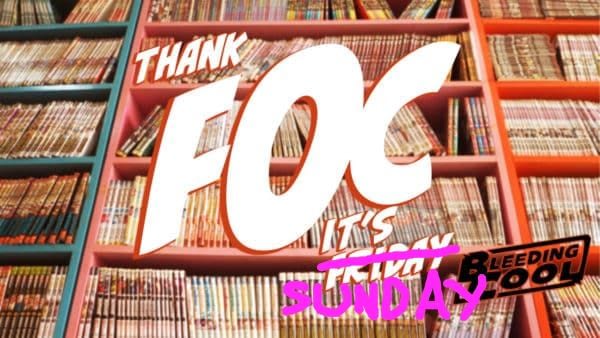 You can sign up here or with the form at the bottom. So what's FOC'ing happening this weekend?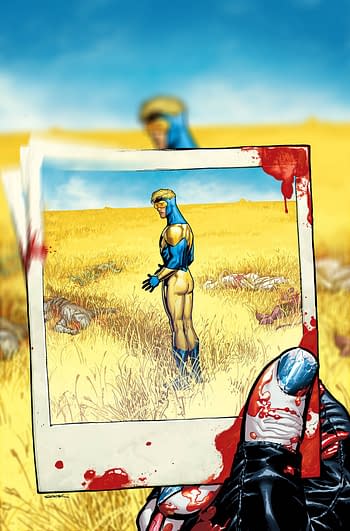 Batman: Last Knight On Earth, the third of the DC Black Label books to make it out of the door, with a guaranteed lack of Batpoles. Honest. This will be Snyder and Capullo's final Bat-project – unless they do Metal II. Still, this will be an ending.
Dog Days Of Summer by G. Willow Wilson and Stejpan Sejic features Bat-Cow, Krypto and Ferdinand. This might stick around past the summer…
Heroes In Crisis #9. An end. And a beginning.
Clue: Candlestick #1 in a year when comics based on board games have become popular again, this goes back to one of the earliest…
Ghost Tree #2 is FOCing and #1 is getting a second printing on the same day. How did this launch from IDW do?
Road Of Bones #1 is launching. Another possible launch book of interest from IDW and promoted in a similar fashion to Ghost Tree.
Alpha Flight #1 Facsimile. Did you see the orders on the Hulk #181 Facsimile? Remarkable. It's not Wolverine, but still… check your numbers.
Avengers #19 dropped from $8 to $4 since the initial solicitation. Might more people pick it up at half price?
Star Wars Galaxy Edge gets a second issue. Lots of stores sold out fast of the first.
Tony Stark: Iron Man sees the end of the Stark Realities storyline, seemingly setting up 2020. Look for… stuff.
War Of The Realms Punisher #2, the first issue seems to have done surprisingly well and this will set up Punisher Kill Krew.
Faithless #1 gets a second printing with 2 open-to-order covers, including Paul Pope's original main cover with extended art and an all-new Erotic Variant by series artist Maria Llovet, which will arrive polybagged. Faithless #2 now includes an all-new, open-to-order, virgin art FOC cover by Fabio Moon.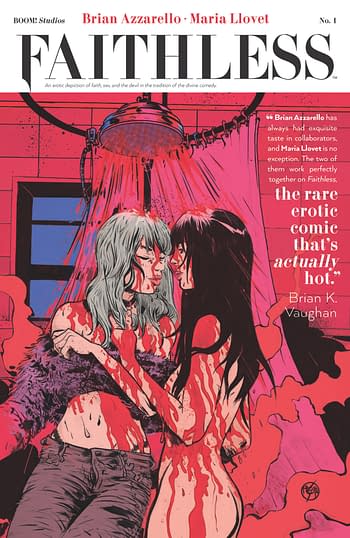 Also from Boom, Bone Parish now includes an all-new, open-to-order FOC cover by Jakub Rebelka.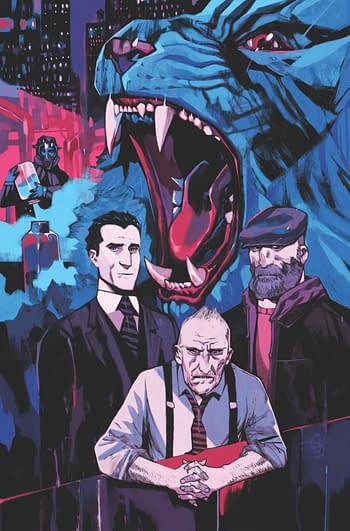 Midnight Radio graphic novel from Lion Forge, by Iolanda Zanfardino – with four individuals living in San Francisco are released from the frustrations of their everyday lives by a late-night radio broadcast suddenly hijacked by someone with a message for the world. It looks great.
Life Is Strange gets its first TPB from Titan
Secret Lives Of Pets launches from Titan Comics too.
Rags #4 from Antarctic is late. So retailers can adjust their orders. Up or down?
All FOC'ing weekend long. What's on your FOC?
Sign up below and we'll see what Thank FOC It's Friday brings next week…
Enjoyed this article? Share it!