Thank Sunday It's FOC – The End Of MAD Magazine As We Know It
Welcome to Thank FOC It's Friday Sunday, a weekly-ish mailing list, similar to The Daily LITG, but (mostly) every Friday and planned to coincide and cover the demands of Final Order Cut Off. The date when retailers have a last chance to amend their advance orders for comic books without penalty.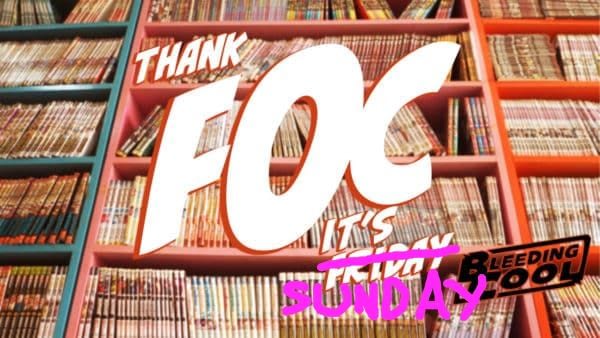 The last chance for publishers to promote books while orders can still be added. And a time for credits to be amends, new covers to be revealed and a final push given. This is an attempt to sift through them all and find the most relevant items.
You can sign up here or with the form at the bottom. So what's FOC'ing happening this weekend?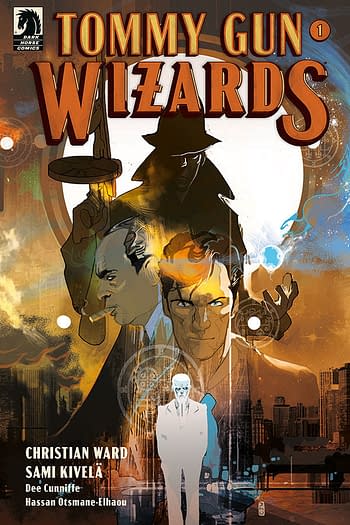 Tommy Gun Wizards #1 is Dark Horse's big new launch from Christian Ward and Sami Kivelä. No one will order enough of this even though it's returnable for any store that orders over ten copies… '1930's Prohibition but it's not booze that's banned, it's magic!' – Warren Ellis
DC's Year Of The Villain Dark Gifts takes in Action Comics #1014, Batgirl #38, Detective Comics #1010, Flash #77, Justice League Dark #14, Red Hood Outlaw #37, Wonder Woman #77 and The Terrifics #19,
How did Batman: Curse Of The White Knight #1 do? Here's #2…
Batman/Superman #1 is launching and retailers can return all copies if they order 150% of their numbers for Heroes in Crisis #1.
Net year's John Byrne Doom Patrol Omnibus is FOCing already as is the Jonah Hez Bronze Age Omnibus, now with added issues.
As is the first half of Doomsday Clock in hardcover.
There's the final MAD Magazine #10 in this format.
Duck Tales gets a new series, Silence & Science.
Teenage Mutant Ninja Turtles is getting a lot of attention, courtesy of Jennika, #97 here with a second print of #96.
Black Science #42 is finally back on schedule with this penultimate issue.
How did the palindromic Ice Cream Man #13 do for you? If it got a bump, here's #14…
Absolute Carnage #2 is up, as #1 gets its third printing… #1 still has first prints available from Diamond though. Launches of spinoffs Lethal Protectors, Miles Morales,
Did Captain America #12 have an impact for you? #13 is up for FOC
There's the all-MJ issue of Friendly Neighborhood Spider-Man, and ahead of the release of Amazing Mary Jane.
Marvel Monsters time, publishing for trademark reasons
House Of X is up to 3… any dangers of slacking off?
And we have Power Pack Grow Up.
Spider-Man: Velocity is the first original story in the Marvel Gamerverse. Will anyone care?
Buffy The Vampire Slayer begins its Chosen Ones history spinoff…
Vault launches Mall #1 and Necromancer's Map #1, totally returnable…
While also having second issues of Resonant and Sera & The Royal Stars
Valiant launches Doctor Mirage
All FOC'ing weekend long. What's on your FOC?
Sign up below and we'll see what Thank FOC It's Friday brings next week…