The 21 Free Comics For Halloween Comic Fest This Year – Sabrina To Strange To Skylanders To Stan
It's another Halloween Comicfest for 2015, the late-autumn version of Free Comic Book Day as the nights draw in and the candles are lit…. and this year it is actually on Saturday, October 31st for a change…
Here's what retailers will be ordering for you to pick up for you and your kids… although there are a few more Mature Readers titles this year – and the DC Comics titles are still the great unknown….
HCF 2015 STAN LEE CHAKRA THE INVINCIBLE
GRAPHIC INDIA PTE. LTD
(W) Stan Lee & Various (A) Jeevan Kang, Various (CA) Jeevan Kang
Straight from the Free Comic Book Day release and based on the animated shorts seen on Angry Birds ToonsTV with over 30 Million views worldwide, Chakra the Invincible is the latest superhero from legendary creator, Stan Lee. Join Chakra and his friends for a very special Halloween as Dr. Singh sits you down by the campfire and tells you about some of Chakra's most sinister villains and spookiest adventures! HCF 2015 DC COMICS TEEN BOOK
DC BUY SELL
Details to come. HCF 2015 DC COMICS KIDS BOOK
DC BUY SELL
Details to come. HCF 2015 DONALD DUCKS HALLOWEEN SCREAM #1
IDW PUBLISHING
(W/A) William Van Horn (CA) Dan Noonan
Classic Disney haunts are home for the howl-iday! In "It's In the Bag" and "Public Ugly #1," trick-or-treating Donald scares up a literal ton of candy… then is forced to get rid of it by fair means or foul! HCF 2015 ACTIONVERSE
ACTION LAB ENTERTAINMENT
(W) Vito Delsante & Various (A) Ray-Anthony Height, Sean Izaakse (CA) Ray-Anthony Height & Various
ACTIONVERSE DEBUTS! Get a peek at the Creator Owned event of the year that everyone will be talking about from Action Lab…ACTIONVERSE! Action Lab ties its Creator Owned Superhero Properties together in a universe shattering event never before attempted by a comic publisher. Preview the Midnight Tiger, Molly Danger and Stray crossover, get the who's who on all the Major Heroes and Villains and a special first look at our new series, ACTION LAB: DOG OF WONDER! Everything you need for the history HCF 2015 VAMPBLADE FEATURING ZOMBIE TRAMP (MR)
ACTION LAB – DANGER ZONE
(W) Jason Martin, Dan Mendoza (A) Winston Young (CA) Winston Young, Dan Mendoza
Get a look at the latest offbeat genre heroine from Danger Zone…VAMPBLADE! After appearing in the pages of Zombie Tramp and then guest starring in a limited series with the queen of the undead, the mystical blade wielding Vampblade is all set to debut her own ongoing series in 2016! Here's your chance to see what the book is all about and also take a peek at Zombie Tramp and friends! HCF 2015 SABRINA #1
ARCHIE COMIC PUBLICATIONS
(W) Roberto Aguirre Sacasa (A/CA) Robert Hack
Halloween ComicFest 2015: Chilling Adventures of SabrinaScript: Roberto Aguirre-Sacasa art: Robert Hack, Jack Morelli Cover: Robert Hack, Rosario "Tito" Peña
There's no better way to kick off your Halloween than with Archie Comics' newest horror series. Terror is born anew in this dark reimagining of Sabrina the Teenage Witch's origin. On the eve of her sixteenth birthday, the young sorceress finds herself at a crossroads, having to choose between an unearthly destiny and her mortal boyfriend, Harvey. But a foe from her family's past has arrived in Greendale, Madame Satan, and she has her own deadly agenda. Relive all the horror with this special black and white presentation of the critically-acclaimed first issue. For TEEN+ readers. HCF 2015 ADVENTURES OF PSYCHO BONKERS
ASPEN MLT INC
(W) Vince Hernandez (A/CA) Adam Archer
A pulse-pounding Psycho Bonkers action-adventure story for fans of all ages! Join the cast of this completely brand new full throttle series along with Fathom's Ernie the Seahorse, and characters from many of Aspen's most popular titles as they team up to win a thrilling, issue-spanning race! Aspen Comics' is excited to once again offer fans and readers a unique comic and coloring book package that includes a crafted full length story geared for kids to color, plus added puzzles, mazes and other fun filled activities for children and readers of all ages! It's the perfect treat for the Halloween holiday!Available for FREE* from most comic shops on Halloween ComicFest, October 31st. HCF 2015 BIRTH OF KITARO
DRAWN & QUARTERLY
(W/A/CA) Shigeru Mizuki
Shigeru Mizuki's The Birth of Kitaro tells the spooky origin story of the legendary mangaka's most popular character. This preview is taken from the golden era of the late 1960s, when Kitaro truly hit its stride as an all-ages supernatural series. Mizuki's Kitaro is both timelessly relevant and undeniably influential, inspiring a decades-long boom in stories about yokai, Japanese ghosts and monsters. This Halloween Special is the perfect introduction to the new all-ages Kitaro series coming in 2016 from D&Q HCF 2015 DOCTOR STRANGE OATH #1
MARVEL COMICS
(W) Brian K. Vaughan (A/CA) Marcos Martin
Doctor Strange embarks on the most important investigation of his career, as he sets out to solve an attempted murder – his own! And with his best friend near death, Stephen Strange turns to an unexpected corner of the Marvel Universe to recruit a new ally! HCF 2015 ULTIMATE SPIDER-MAN AND AVENGERS #1
MARVEL COMICS
(W) Joe Caramagna, Jim Zub (A) Ron Lim, Mario Del (CA) Kalman Andrasofszky
When Peter Parker has a terrible day, he discovers that none other than Nightmare is behind it! But how can the Ultimate Spider-Man defeat a foe that's inside his own head? Guest-starring Doctor Strange! Then the Avengers take on their spookiest mission yet when they travel to Castle Doom to face Dracula! And if that's not enough, Dracula's brought a horde of bloodthirsty vampires with him!
HCF 2015 JUNJI ITO FRAGMENTS OF HORROR
VIZ MEDIA LLC
(W/A/CA) Junji Ito
An old wooden mansion that turns on its inhabitants. A dissection class with a most unusual subject. A funeral where the dead are definitely not laid to rest. Ranging from the terrifying to the comedic, from the erotic to the loathsome, these stories showcase Junji Ito's long-awaited return to the world of horror. HCF 2015 GRIMM TALES OF TERROR WEB OF DECEIT
ZENESCOPE ENTERTAINMENT INC
Inspired by Tales from the Crypt and Creepshow, Zenescope goes back to its roots of horror for this special Halloween Comic Fest reprint of Grimm Tales of Terror #2! When a group of treasure hunters heads to the Amazon in search of the priceless Spider King relic, they will find that the "Web of Deceit" they've spun has put them in a horrifying predicament! HCF 2015 SPOOK A RAMA
DIAMOND PUBLICATIONS
(W) Philip Kim (A/CA) Rick Koslowski HCF 2015 GARLICKS MINI COMIC
DIAMOND PUBLICATIONS
(W/A/CA) Lea Hernandez
Olive, a curious butcher's apprentice, decides to crash a monster's party on Halloween Eve. Disguised as a goofy vampire alpaca, she meets an equally goofy vampire horse named Vourdain, but what is Olive going to do when it's morning and time for all monsters to unmask? HCF 2015 WORLD OF ARCHIE MINI COMIC
DIAMOND PUBLICATIONS
(W) George Gladir (A) Rich Koslowski, Fernando Ruiz (CA) Bill Galvan, Bob Smith
Strange things are going on in Riverdale! You're invited to the best Halloween party of the year-exclusively for monsters! Is it possible that Archie and Jughead have really stumbled into a Halloween party where the guests are not in costume, but are actual, real-live monsters? Find out for yourself if this tale is a "trick" or a "treat" in "For Monsters Only!" HCF 2015 BOOM HALLOWEEN HAUNT MINI COMIC
DIAMOND PUBLICATIONS
(W/A) Jones Wiedle & Various
Enjoy three, spooky tales for your reading pleasure in this BOOM! Studios Halloween special, featuring short stories from Adventure Time, Steven Universe, and Lumberjanes. Perfect for passing out on Halloween instead of/in addition to candy! HCF 2015 GRIMMISS ISLAND MINI COMIC
DIAMOND PUBLICATIONS
(W) Art Baltazar, Franco (A) Art Baltazar
The Volcano Goddess threatens the Mama Woogees' tiny island! What can their creation Grimmiss do to stop this terror? Between an eye exam, a tough lesson in love, and stopping the Tiki Monoliths, there are lots of things for a little guy with a skull head to do!
HCF 2015 BITTEN FULL MOON MINI COMIC
DIAMOND PUBLICATIONS
(W) Cornelia Funke, Raul Garcia (A/CA) Francisco Herrera
Some Hollywood Horror stories are true! Based on best-selling YA author Cornelia Funke's "Little Werewolf", comic artist Francisco Herrera (Venom, Megamind) and Disney Animator Raúl García (Aladdin, Lion King) bring you a fun new short story and activities set in the world of the upcoming graphic novel, BITTEN!
HCF 2015 YO-KAI WATCH MINI COMIC
DIAMOND PUBLICATIONS
(W/A/CA) Noriyuki Konishi
Nate Adams is just an average kid until the mysterious Whisper gives him a device that allows him to see what others cannot, Yo-kai of all shapes and forms! Now, armed with the Yo-kai Watch, Nate, Whisper and their new invisible friends embark on an all-new supernatural adventure!Yo-kai, inspired by the yokai of Japanese folklore, are not ghosts or monsters or creatures. They can't be seen by the human eye, but they're everywhere, and whether they're phantoms or everyday objects discovering their higher purpose, Yo-kai personalities are distinctly humanlike! HCF 2015 SKYLANDERS HALLOWEEN SPEC MINI COMIC
DIAMOND PUBLICATIONS
(W) Ron Marz, David Rodriguez (A/CA) Fico Ossio
Happy Halloween from Skylands! Enjoy this special comic treat as we introduce you to the candy villainy of Pain-Yatta! This issue reprints a special selection from the Skylanders: Light in the Dark storyline featured in Skylanders, Volume 4 coming next month!
---
---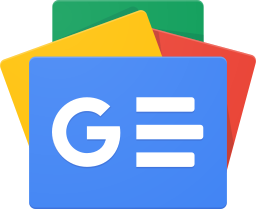 Stay up-to-date and support the site by following Bleeding Cool on Google News today!