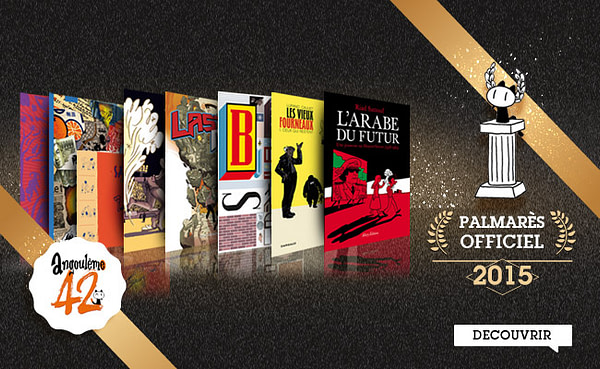 The Angoulême Awards have now all been presented, as well as the Grand Prix Award to Katsuhiro Otomo and the Grand Prix Special Prize to Charlie Hebdo. And it wouldn't be the only reference to that magazine in the prizes…
The Gold Award for Best Album went to L'Arabe Du Futur Vol 1 by Riad Sattouf, published by Allary. It's an autobiography about the life of a Charlie Hebdo contributor, showing his childhood in Syria and Libya. His father, a Syrian panarabist, believed he could improve his people as an university teacher, but his hopes were repeatedly dashed by the harsh realities of those countries. Possibly a perfect reason for a US/UK publisher to pick it up…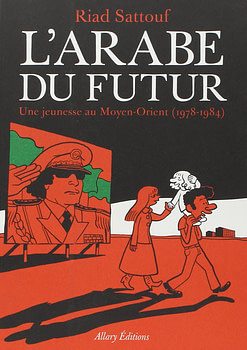 The Audience Appreciation Prize went to Les Vieux Fourneaux Vol 1 by Paul Cauuet and Wilfrid Lupano published by Dargaud. The Jury Special Prize went to Building Stories by Chris Ware, published by Delcourt.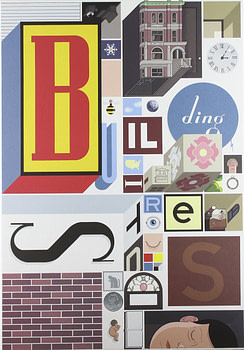 The Best Series Award went to Lastman Vol 6 by Balak, Mickaël Sanlaville and Bastien Vivès published by Casterman. The Revelation Award for new talent goes to Yekini, Le Roi Des Arénes by Lisa Lugrin and Clément Xavier published by FLBLB. The Young Audiences Award – Les Royaumes Du Nord Vol 1 by Clément Oubrerie and Stéphane Melchior published by Gallimard. The Heritage Award – San Mao, Le Petit Vagabond by Zhang Leping published by Fei. The Crime/Pulp Award – Petites Coupures Á Shioguni by Florent Chavouet published by Philippe Picquier. The Alternative Award – Derive Urbaine by Lucie Castel, Boris Hurtel, Gautier Ducatez, Sylvain de la Porte, Alexandre De Moté, Yoann Constantin, Nylso et Marie-Saur, Lisa Lugrin, Guillaume Soulatges, Loïc Verdier, Eric Nosal and Gabriel Dumoulin, published by Editions des Béatitudes.