The Bleeding Cool Top 100 Power List 2015 – 76 To 74 Welcome to the Fourth Bleeding Cool Top 100 Power List for the next Bleeding Cool Magazine, being serialized right now on the Bleeding Cool website.
It's an attempt to list the most powerful people working in the English speaking comic book marketplace. It's judged by all manner of attributes, the ability to influence what comics exist and sell, but also the willingness to use that power and the ability to retain said power if one aspect is taken away – a job, a gig or a prominent role. Which is why you will see a number of people on a higher spot than their bosses.
The Power List rewards those who combine roles, those who are double and triple threats and also where power is concentrated in one person or perceived identity. But it also notes certain teams who work together, who've built up a joint identity, a gestalt more powerful than the sum of their parts. Some powerful organisations or groups, where power is diffused amongst many, drop down or drop out altogether.
It does not measure talent or likeability and also does not intend to represent diversity. All it does is note power, used for the betterment – or the detriment – of comics.
The list has been created in consultation with a number of senior figures in the comics industry. However, I'm aware the one thing that can be guaranteed is that everyone will think it's wrong and prefer their own take. Including all of those who were consulted.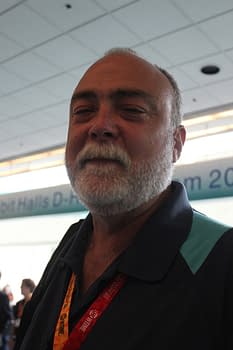 There will be a new post every day on Bleeding Cool. We'll run the previous ones below as well, so, in reverse order…
76. Jim Sokolowski
Better known in the comics industry as "Ski", not only does Jim Sokolowski know where the bodies are buried, but he owns the cemetery.
Previous COO at Marvel and Executive Director at DC Comics, he worked at Archie Comics as a SVP before being recruited back to DC Comics to help fill the gap left by the departing Bob Wayne as VP, Comic Book Specialty & Newsstand Sales. He's the go-to-guy for comic book retailers at DC, with a vast breadth of knowledge from the ground up. So when it comes to changes in sales terms and returnability which have all impacted stores this year, he's been the guy doing the dirty work.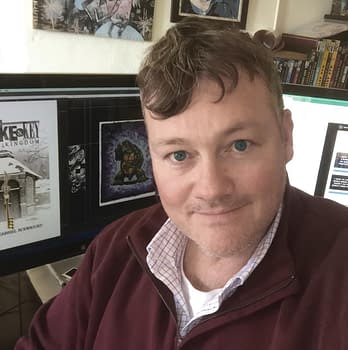 Position next year depends upon: Whether or not his wanderlust kicks in again.
75. Robbie Robbins
Executive Vice President and co-founder of IDW with Ted Adams, Robbie Robbins remains hands-on in a tight, but small group of IDW execs who control this publisher as it expands from comics into games, TV, and film from its new San Diego headquarters. Starting out as a letterer at Wildstorm, he's still been known to letter a title or two, and remains a Senior Graphic Artist for IDW's Design Department.
Position next year depends upon: The growth of IDW against Dark Horse.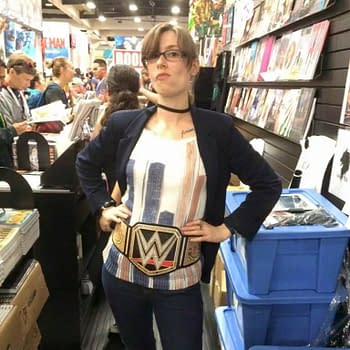 74. Corey Murphy
Formerly manager of the Laughing Ogre comic book chain of stores, Corey Murphy joined Image as director of retail sales last year and, since then, she has been making bold changes to the way the publisher works. Increasing print runs across the board so that retailers can reorder comics quickly was one example, doing the research, then canning the retailer exclusive programme for single titles was another.
Image Comics has continued to see its marketsare edge up, month after month after month, as successes of The Walking Dead are joined Saga, Descender and Paper Girls….
Position next year depends upon: Keeping that 10% share.
#100-#98 – Dennis Barger, Janelle Asselin, Matthew Rosenberg
#97-#95 – Rich Johnston, Marc Silvestri, James Killen
#94-#92 – Jim Demonakos, Tim Buckley, Gahl Buslov
#91-#89 – Rob Liefeld, Peter Dolan, Catlin DiMotta
#88-#86 – Ken Levin, David Alpert, Kate Leth
#85-#83 – Jason Aaron, Stephen Christy, Jon Goldwater
#82-#80 – Stan Lee, Lorelei Bunjes, Marc Toberoff
#77-#79 – Jason Kingsley, Fiona Staples, Neal Adams
And catch up on previous years, here:
2014:
#100-#81
#80-#61
#60-#41
#40-#21
#20-#11
#10-#1
2013:
#100-#81
#80-#61
#60-#41
#40-#21
#20-#11
#10-#1
2012:
#100-#81
#80-#61
#60-#41
#40-#21
#20-#11
#10-#1
Bleeding Cool Magazine #19 is out now in all good comic book stores. Bleeding Cool Magazine #20 with the full Top 100 Power List will be out in January.