Welcome to the Fourth Bleeding Cool Top 100 Power List for the next Bleeding Cool Magazine, being serialized right now on the Bleeding Cool website.
It's an attempt to list the most powerful people working in the English speaking comic book marketplace. It's judged by all manner of attributes, the ability to influence what comics exist and sell, but also the willingness to use that power and the ability to retain said power if one aspect is taken away – a job, a gig or a prominent role. Which is why you will see a number of people on a higher spot than their bosses.
The Power List rewards those who combine roles, those who are double and triple threats and also where power is concentrated in one person or perceived identity. But it also notes certain teams who work together, who've built up a joint identity, a gestalt more powerful than the sum of their parts. Some powerful organisations or groups, where power is diffused amongst many, drop down or drop out altogether.
It does not measure talent or likeability and also does not intend to represent diversity. All it does is note power, used for the betterment – or the detriment – of comics.
The list has been created in consultation with a number of senior figures in the comics industry. However, I'm aware the one thing that can be guaranteed is that everyone will think it's wrong and prefer their own take. Including all of those who were consulted.
There will be a new post every day on Bleeding Cool. We'll run the previous ones below as well, so, in reverse order…
82. Stan Lee (DOWN)
The only comic book creator that your parents know, Stan Lee reached his creative height in the sixties at Marvel, and now mostly uses his brand to add credence and publicity to all manner of projects from other folk. As a result, even in his nineties, he finds himself one of the busiest men in comics and his San Diego Comic Con schedule would make a younger man wither. From Marvel Studio cameos, to Big Bang appearances, to his own YouTube videos, he remains the greatest ambassador that the comic industry has ever had.
Position next year depends upon: His best bud Hillary Clinton being made President and putting him in charge of Mutant Affairs.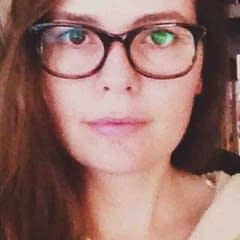 81. Lorelei Bunjes (NEW ENTRY)
Vice President, Digital Services of IDW, Lorelei Bunjes was recently described to me as "one of the most savvy people at that company" she brought the publisher closer to the 22nd century in their attitude towards creating and publishing comic books as well as streamlining their systems. She's also become a strong personal face for digital comic books, appearing as an expert in panel after panel, inside and outside of the comic book sphere.. She's been a finalist for San Diego Top Tech Exec three years running.
Position next year depends upon: Getting over the digital comic book plateau that has stagnated things of late.

80. Marc Toberoff (DOWN)
Entertainment lawyer of Toberoff & Associates, he has been at the forefront of pursuing legal action on behalf of comic book creators, their families, and estates against the big corporations, and challenging the very nature of the work-for-hire contract. And while the Jerry Siegel case hasn't gone smoothly, he was able to arrange a mid-eight figure settlement for the estate of Jack Kirby and Marvel Comics/Disney. His actions have caused publishers to change their policies and seek new deals with other creators so that Toberoff cannot build new cases against them. His next case may see him rocket up the chart again.
Position next year depends upon: Even more properties celebrating their 75th birthday.
#100-#98 – Dennis Barger, Janelle Asselin, Matthew Rosenberg
#97-#95 – Rich Johnston, Marc Silvestri, James Killen
#94-#92 – Jim Demonakos, Tim Buckley, Gahl Buslov
#91-#89 – Rob Liefeld, Peter Dolan, Catlin DiMotta
#88-#86 – Ken Levin, David Alpert, Kate Leth
#85-#83 – Jason Aaron, Stephen Christy, Jon Goldwater
And catch up on previous years, here:
2014:
#100-#81
#80-#61
#60-#41
#40-#21
#20-#11
#10-#1
2013:
#100-#81
#80-#61
#60-#41
#40-#21
#20-#11
#10-#1
2012:
#100-#81
#80-#61
#60-#41
#40-#21
#20-#11
#10-#1
Bleeding Cool Magazine #19 is out now in all good comic book stores. Bleeding Cool Magazine #20 with the full Top 100 Power List will be out in January.
Enjoyed this article? Share it!