Posted in: Comics | Tagged: Batman, bob kane, Comics, dc comics, entertainment
---
The Bob Kane Files: What Kane's Personal Copies Of The Earliest Batman Comics Tells Us About One Of Comics History's Most Enigmatic Creators Provenance is important to serious comic book collectors. It's a hook into a comic book's past, where it came from, the path it traveled to get to you, and it can very often give you a glimpse at the earliest days of the industry. Seeing Lamont Larson's name scribbled on a cover and knowing that means Larson bought that comic in 1939 from Cruetz Drugstore in Wausa, Nebraska, is important. Knowing that a comic was once stored, alongside thousands of others, in Edgar Church's house in Colorado is very important indeed.
And then there are those comics, often characterized as file copies of various types, which come from the people who helped create them. Lloyd Jacquet's file copy collection quite literally rewrote comics history when it surfaced, including copies of the previously-unknown comic Motion Picture Funnies Weekly, which contains the first appearance of the Sub-Mariner prior to his appearance in Marvel Comics #1. Jerry Robinson also sold a very significant personal collection before his passing, as another example.
Which brings us to Bob Kane's file copies of Detective Comics #27-45 and Batman #1-3, now up for auction at ComicConnect. Kane has become a controversial figure in comics history as more and more information has circulated about the contribution of Bill Finger, Jerry Robinson, and others to Batman's earliest days. The lengths to which he seems to have gone to craft his own legend in this regard are troubling, to say the least, and much of the current sentiment on Kane has been capsulized in recent years by Jim Steranko's now-legendary series of tweets about that time he slapped Bob Kane. But I'm fascinated by Bob Kane and his place in comics history in the same way that I'm fascinated by Harry Donenfeld, Jack Liebowitz, Warren Angel, Martin Goodman, Victor Fox, and countless others who had roles in laying the foundation for the comics industry, often with what might charitably be called an uncomfortable mix of acumen and craftiness. You can't understand the history of the business until you understand what made these guys tick.
When the press release for this auction crossed my inbox, this quote from ComicConnect's Stephen Fishler jumped out at me: "I was lucky enough to know Bob Kane. He told me, along with others, that he was just 17 when he sold the Batman character to an unwitting DC. Once the franchise took off, he leveraged that to renegotiate his contract with DC, and the File Copies were part of the deal."
That alone could be unpacked into a book about Bob Kane. The implications of it take you through a decades-long journey that lead towards Kane's current place in comics history. It's a journey about what he told people he knew vs what others have said about those same events. About the infamous renegotiation which left him in the driver's seat in terms of partial rights and credits for Batman. Even the idea of Kane telling people that he was 17 at the time of his initial contract is likely another instance of him reworking his own backstory, according to social security records, and the timeline of when and how the renegotiation played out is also in question. (Though for all that, it's worth noting that the idea that these were given by DC to Kane is very likely true. The original bound volume these were removed from is extremely similar to other DC office file bound volumes known to exist) But of course, for everything it does not tell us about what probably happened, it tells us very much indeed about Bob Kane himself. There's a fascinating book waiting to be written about Kane. I was surprised to note as I was researching this piece that Beverly Kane, whose split with Bob is said to have been the event which resulted in these comics being discarded, passed in 2010 without ever having given a significant public interview about the person she knew better than anyone else during his initial rise to fame in the 1940s and 50s. And I wonder if anyone asked, and if so, what she might have said. Perhaps we'll know, some day.
All of which is why I find these Kane file copies so interesting. They are obviously flawed. They show the marks and age of having once been bound up in a neat package that has more recently been undone. Some are incomplete. They were discarded in the trash during one of life's tempestuous moments. But in these ways, they are very appropriate artifacts of Kane himself, and a nice little tunnel into the elusive idea of who Bob Kane really was behind the carefully crafted exterior, and… in typing that I think I've convinced myself to throw a bid or two on a couple of these myself. But before I do that, let's see if ComicConnect's Stephen Fishler can convince you to do the same:
Bleeding Cool: These comics being part of Kane's 1940's contract renegotiation makes them a very rare artifact of one of comics' most infamous business transactions. A little like the Superman check which you sold in 2012, in that they are part of a famous comics industry business negotiation. There is conflicting and incomplete info out there about this event. What did Kane tell you?
Stephen Fishler: At the very end of 1940, after Batman had become a huge success for DC, a distraught Bob Kane met with his uncle who was in the publishing business. Kane, regretting signing away the rights to his creation to DC and distraught over the relatively modest compensation for his work on Batman and Detective, sought out advice from his trusted relative with far more experience in the business world.
24 hours later. Bob Kane and his uncle sat in a small office at DC with Jack Liebowitz and Harry Donenfeld. "Did you know that my nephew Bob is a minor?" the uncle asked. The powers that be at DC Comics were stunned. Kane lied about his age in order to establish himself in the comic book industry. But the truth was that he was still a minor. And a contract with a minor is not worth the paper it was printed on.
Liebowitz and Donenfeld understood the significance of the situation. Their ownership of the runaway hit character Batman was tenuous at best. They needed to cut a new deal with Kane. A heavily sweetened deal. The details of these re-negotiations are lost to history and are still the subject of much speculation. Safe to say that Kane was able to find security from his creation of Batman that very much eluded Siegel and Shuster.
[Mark's clarification: for completeness, records appear to indicate that Kane was not a minor at the time of the initial contract. In Men of Tomorrow, Jones associates this tactic with a 1946 contract negotiation, though the public record on this matter is far from complete. ]
Kane has become a controversial figure over the past couple decades as more people have become aware of the contributions of creators like Bill Finger and Jerry Robinson to Batman's earliest days. Stephen, I know you've got a comprehensive overview of industry history yourself, and as someone who talked to Kane about that contract, what's your take on how that played out and how he's viewed today?
Without question, the re-negotiated agreement with DC set the stage for the future and put Kane firmly in the driver's seat. Kane was now recognized as the sole creator, as far as DC was concerned, of Batman. Bill Finger, the true co-creator of Batman, was pushed aside by Kane. Partially because of Kane's over-sized ego and partially as a product of the re-negotiated DC Comics agreement. An agreement that only had one name on it. Bob Kane. Kane was also able to bring on a stable of artists and writers to work on the strips, such as Jerry Robinson and Lew Schwartz, whose compensation was solely left to the discretion of Kane. The "ghost workers" on Batman knew that Kane was in the driver's seat and knew better than to approach DC about silly things such as ownership rights and financial compensation. Bob Underwood, the seller, has said that Kane's housekeeper found these discarded in the trash when Kane moved after his marriage broke up. This is similar to another story that has emerged in recent years regarding the Detective Comics #27 proof pages and other items Kane had owned which were found discarded curbside in front of a building Kane had moved out of, and rescued by a neighbor in 1975. The idea that Kane would seemingly leave such items behind is more than a little at odds with the perception we have of him in later years as a man who very well understood the value and historical importance of what he was doing. On the face of it, one would have thought that if any creator would have anticipated the value of such things, even in those earlier times, Kane might have. Yet, it seems he was ultimately unable to preserve much of it. What might that tell us about him?
In the 1940's Kane was very much a ladies man caught up in the lifestyle that New York City had to offer. As the creator of Batman he had a certain status that he used to his advantage with much effect. The fact that he was already married was just a small footnote to him. A minor detail. Much of the artwork and scripts to the early Batman comics were kept at Kane's house that he shared with his wife. A wife he divorced in the late 1940's. A wife who threw out everything connected to her cheating husband. Much of these priceless relics tied to the creation of Batman unfortunately became part of the local landfill. In later years, Kane regretted what he lost when he got divorced. He did not regret the divorce, but did regret that much of the history of Batman was gone.
Let's move onto the Hulk #1 9.2, also in this auction. We recently took note of your remarkable $320,000 sale of another 9.2. Have you seen increased demand for the book since that sale?
Hulk 1 is on fire. In terms of important Marvel characters, Hulk is firmly ensconced on the top tier. What makes Hulk 1 so desirable is the simple fact that it is the toughest Marvel key in high grade. What I find amazing is that one can easily create an argument for Hulk 1 being the most valuable Marvel key. And that includes Amazing Fantasy 15. Would love a peek at the Marvel key market in 10 years to see how this plays out!
The Archie 1 8.0 in this auction is one of the best copies that's been on the market in recent years (and of course, one of the best graded copies out there, period). There's been an awakening in recent years as to how desirable these key Archie books are. It also seems that these disappear into collections for a LONG time when they do appear. What makes Archie collectors tend to hold onto their books longer than collectors of some other types of material?
Archie Comics #1 is just one of those magical books that makes grown men want to own one. No need to analyze or understand. Sometimes it is just better to go with it. With Archie Comics 1, it is not a matter of grade per se. A copy with a giant bullet hole in the middle with easily find a buyer at a record price. But when a high grade copy becomes available, a feeding frenzy will undoubtedly ensue.
Bidding on Comic Connect's current auction is now in progress.
---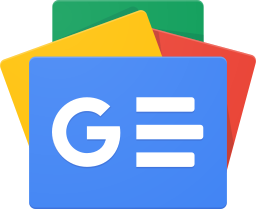 Stay up-to-date and support the site by following Bleeding Cool on Google News today!