Welcome to the pretty-much-mostly-daily Lying In The Gutters. A run around the day before and the day ahead. You can sign up to receive it as an e-mail here.
The bigger news, slightly knocked back yesterday, involves the future of Image Comics – and its aim to sell more than DC Comics with a new strategy. It's not impossible…
The 12 most-read stories yesterday
One Year Ago
Happening today…
Baltimore Comic-Con, Baltimore Convention Center, Baltimore until Sunday.
Santa Fe Comic Con, Buffalo Thunder Resort & Casino, Santa Fe, NM, until Sunday.
Fandemic Tour Houston, NRG Center, Houston, Texas , until Sunday.
Markisan Naso and Jason Muhr celebrate the finale of Voracious: Appetite for Destruction, Bucket O' Blood Books and Records, Chicago, 5pm.
Gene Yang signing Superman Smashes The Klan, Austin Books & Comics, Austin, Texas 6-9pm.
Chris Ware and Lynda Barry at the Brattle Theatre, Cambridge, Massachusetts, 6pm.
And a happy birthday to…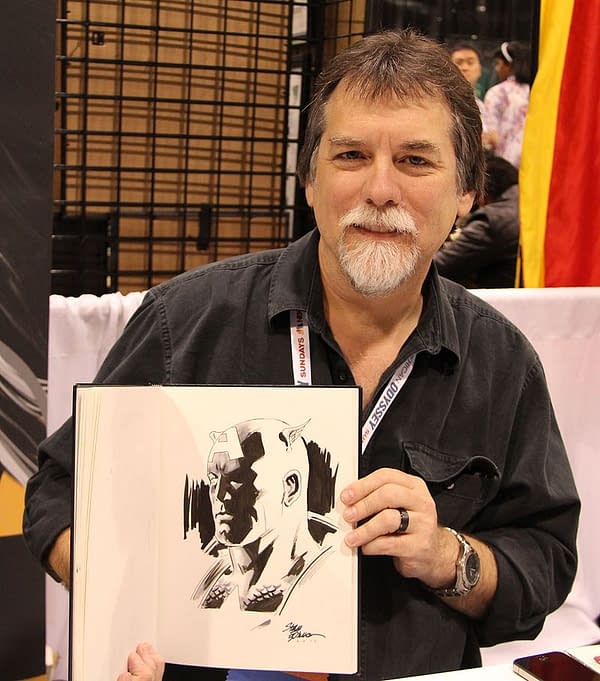 Steve Epting, artist, co-creator of Winter Soldier and Velvet
Tye Bourdony, owner of SciFiPulse
Comic book reviewer Kat Hill
Andrew Peterson, Over Night Empire Owner/Artist/Writer
Subscribe to our LitG Daily Mailing List
Enjoyed this article? Share it!