Welcome to the pretty-much-mostly-daily Lying In The Gutters. A run around the day before and the day ahead. You can sign up to receive it as an e-mail here. I am writing this at 8am, sat outside the Wyndham Theatre in London's West End. I have been here for around three hours. You can find out why right here…
The 12 most-read stories yesterday
Happening today…
Two Hoots Triple Launch Party,7-9pm, Gosh Comics, London. Trio of children's authors launching their new books from Two-Hoots.
Midnight Vista #1 signing with Eliot Rahal, AW YEAH Comics, Skokie, Illinois, 5:30–7:30pm.
Church Street Library Graphic Novel Club, Church Street Library, Marylebone, London. 6:30 – 8pm.
Brompton Library Graphic Novel Reading Group, Upstairs in the Brompton Library Learning Space, London. 6:30 – 7.30pm.
Marin Comics Fest presents Brian Fies, San Anselmo Public Library, San Anselmo, California, 6:30 – 7.30pm.
A year ago…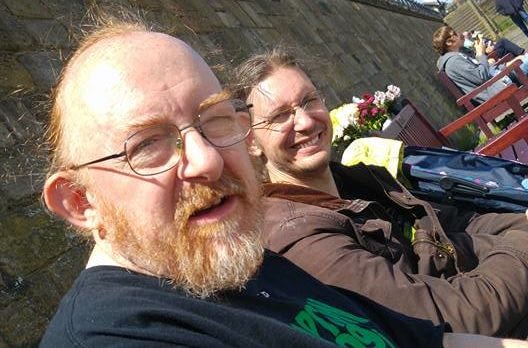 We said goodbye to the late, great Terry Wiley. The loss remains incalculable.
And a happy birthday to…
Kathleen O'Shea, wife of Peter David and writer and editor in her own right.
Legendary comic creator on LEGION, Justice League, Superboy, Trinity Angels, Worlds Finest and Aquaman, Kevin Maguire.
Leslie Zahler, comic book colourist.
Publisher of Slave Labor Graphics, and Justice League writer Dan Vado.
John Amor, artist on Judas The Last Days.
Manga editor and former Director of DC Manga, Asako Suzuki.
Jerry Prosser, co-creator of Comics' Greatest World, writer of Animal Man, editor of Sin City.
Comic book agent Joaquin Garcia Marina.
George Shero of Shero Comics.
Creator and writer of Australian comic book Car Men, Mike Speakman.
David Price of the 11 O'Clock Comics Podcast.
Owner of Texan comic store Urban Legends, Aaron Settle.
Mike Speakman, creator of Carmen.
Subscribe to our LitG Daily Mailing List
Enjoyed this article? Share it!