The Demon And The Phantom Stranger Rap For DC's Scott Nybakken To Collect The Nineties Demon Series
In the nineties, Garth Ennis and John McCrea, still relatively unknown comic book creators, has a run for a couple of years of DC's comic The Demon. Spinning out of that came Hitman, and Garth also got to do Hellblazer, and then Preacher.
While Hitman was lately, belatedly collected in trade paperback form, all five years of it, those issues of The Demon were not. Until now
In December it will begin being collected for the first time in trade paperback form with Hell's Hitman, and the second volume,The Longest Day following next year.
Except that The Demon and The Phantom Stranger, as fictional characters don't know that yet. Which means in today's issue of Section Eight, which turns into a rap battle between Phantom Stranger and The Demon, they get to call for such a collection to happen. This is possibly also the first time Jen Grunwald has appeared in a DC comic book.
It's basically an ad for when the collections start appearing. Something today's Chew is getting up to as well.
Oh and while being a very silly issue indeed, it comes together into one of the more poignant endings Garth Ennis has ever written with a cliffhanger that guarantees you pick up the final issue.
Man… did not see that coming. Mind you the Demon and the Stranger aren't the only ne laying down some phat lyrics… check out Angela: Queen of Hel #1… Comics courtesy of Orbital Comics, London. Currently hosting the Observer/Comica Graphic Story Story Exhibition.
---
---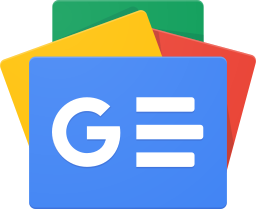 Stay up-to-date and support the site by following Bleeding Cool on Google News today!