At the weekend, Bleeding Cool ran video from a Harley Quinn: Breaking Glass panel from Thought Bubble in Harrogate in which Mariko Tamaki talked about falling in love with Steve Pugh's work on Flintstones with Mark Russell, and how she never thought she'd read a Flinstones comic until then.
Well, it looks like people at Ahoy Comics feel the same. And, now that DC Comics ejected Russell's planned Vertigo comic Second Coming, to be picked up by Ahoy Comics, that's where Russell will be reuniting with Pugh for a new project – another project that could have been from DC Comics if it wasn't for the overreaction from DC Comics to Batman Damned… just one of three comics launching from Ahoy in February for their fourth wave of titles.
Billionaire Island is a 6 issue mini-series by the pair, with colourist Chris Chuckry, lettering by Rob Steen and a variant cover by Pia Guerra for March 2020.
Welcome to Billionaire Island, where anything goes…if you can afford it. But the island's ultra-rich inhabitants are about to learn that their ill-gotten gains come at a VERY high price. BILLIONAIRE ISLAND is a savage satire that reunites the creative team behind DC's The Flintstones.

"BILLIONAIRE ISLAND tells the story of Freedom Unlimited (FU Island), a private island created and populated by billionaires hoping to wait out the end of the world," said writer and co-creator Mark Russell. "But because they are in international waters and not subject to any law, their haven is a nightmarish police state for anyone on the island who crosses them. In a broader sense, it's a series that asks the question: how do we save the world when all its resources are partying offshore?"
Then we have Ash & Thorn, a new five-issue series by novelist Mariah McCourt (True Blood, Stitched), artist Soo Lee (Mine!, Charlie's Angels vs. the Bionic Woman), colourist Pippa Bowland, lettering by Rob Steen and covers by Jill Thompson for April 2020.
The apocalypse is nigh! The world needs a Champion, and the only heir to a sacred mystical lineage is…a little old lady? Meet Lottie Thorn, reluctant savior of the world, and her also-elderly trainer Lady Peruvia Ashlington-Voss. They might not look it, but these women are prepared to take on any Big Bad that comes along. But first, perhaps a nice cup of tea?

"Everyone knows Chosen Ones are supposed to be young and extremely expendable, but even the Universe makes mistakes sometimes," explained McCourt. "And sometimes the mistakes are big ones. Like when it taps an 80+ year old retired art teacher to be the Champion who fights the next Apocalypse. Can an octogenarian overcome age and arthritis to save the world from cosmic monsters, world eaters, and gross creepy crawlies?"
Penultiman is a five issue mini-series by Tom Peyer (The Wrong Earth), Alan Robinson (Planet of the Nerds), colourist Lee Loughridge, and lettering by Rob Steen for May 2020.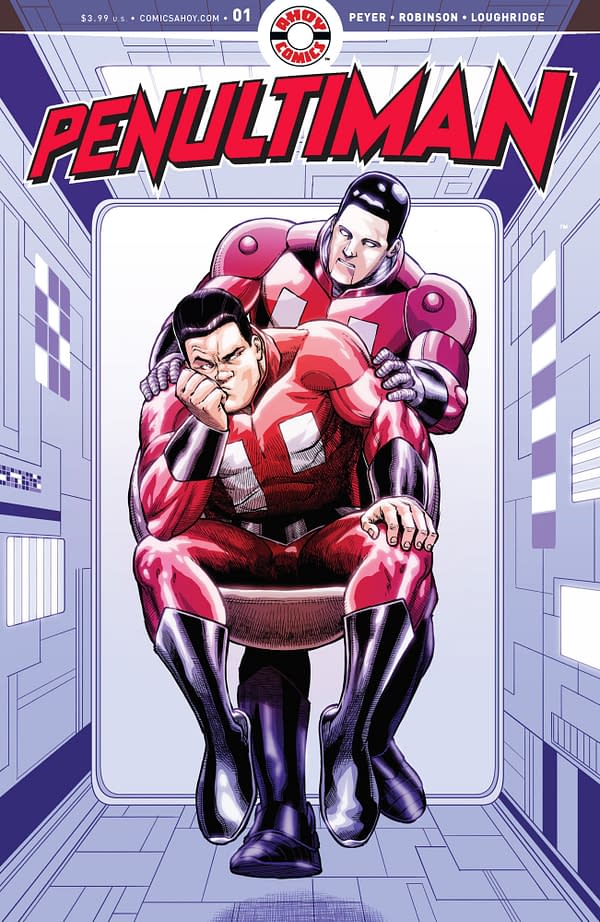 Penultiman is the greatest, best-looking, and most admired superhero in the world. Penultiman is The Next-To-Last-Stage In Human Evolution. So how can he stop hating himself? Only Penultiman's android understudy, Antepenultiman, knows the answer. Or, at least, he thinks he does!

"Penultiman, The Next-To-Last Stage in Human Evolution, is hailed as the godlike epitome of beauty, power, and compassion in the year 2020," said Peyer. "In the far-future century he came from, however, his more advanced contemporaries saw him as a brutish evolutionary throwback and exiled him to our era. Paragon or primitive? His one chance for peace is to deny the haters and admirers alike, and discover who he really is–if he only knew how to begin."
Ahoy Comics' fourth wave also includes 2 trade paperback collections, Second Coming: Volume One trade paperback by Mark Russell, artists Richard Pace and Leonard Kirk, and colourist Andy Troy, with lettering by Rob Steen and a cover by Richard Pace. The book will be released timed to Lent and will be on sale in comic shops on February 26th and in bookstores on March 10, 2020.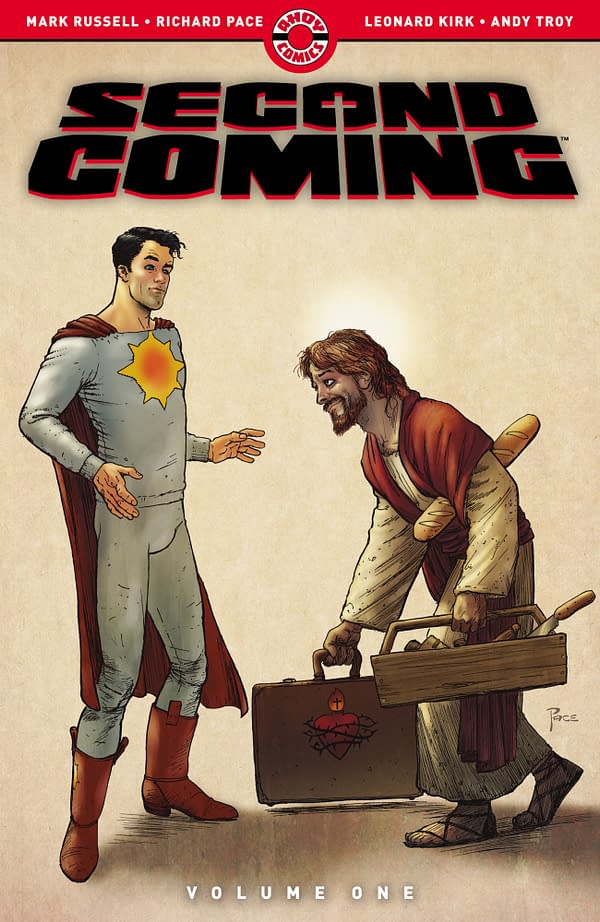 And Dragonfly & Dragonflyman: Night And Day trade paperback by Tom Peyer, Peter Krause, colourist Andy Troy, and lettering by Rob Steen. The book will be released timed to dragonfly season on the east coast and will be on sale in comic shops on May 27th and in bookstores on June 9th, 2020.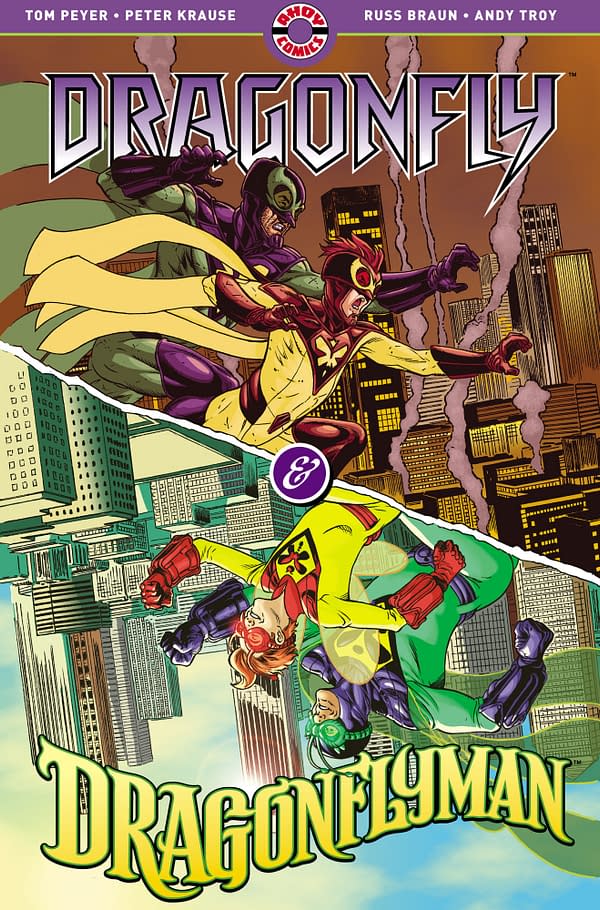 More as the solicitations start to come through…
Enjoyed this article? Share it!