All throughout San Diego Comic-Con, Bleeding Cool Rumourmonger-in-Chief Rich Johnston has been teasing a massive story dropping on Monday, immediately after the convention, that will change the way you look at the early days of Marvel Comics! At the same time, Iron Man has been warning all the heroes of the early Marvel universe of the same thing.
The time has arrived. San Diego Comic-Con is over. Tomorrow, Marvel Declassified will be here.
You'll be reading, won't you?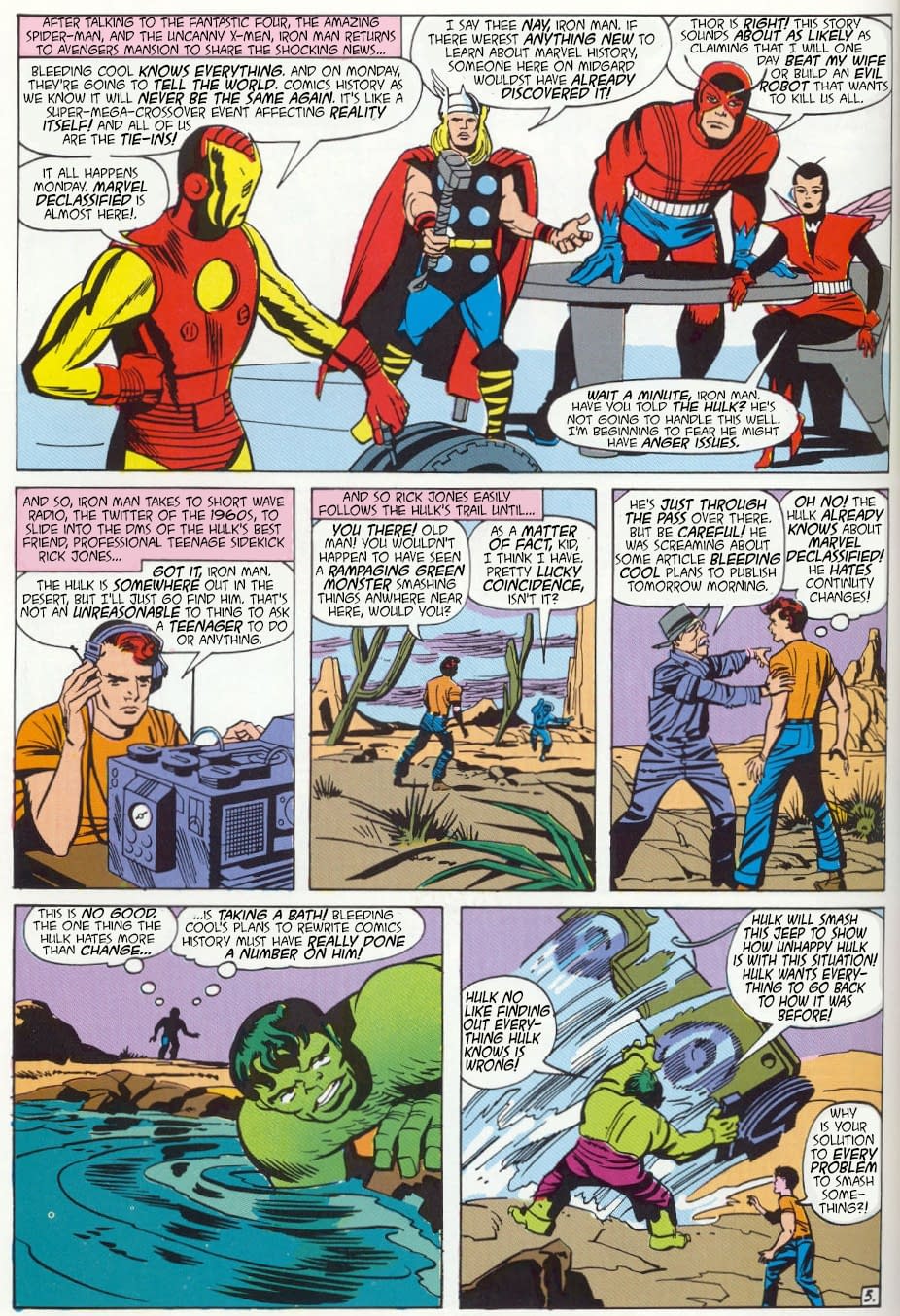 Enjoyed this article? Share it!