The Hulk isn't exactly a character known for his good luck, but what's set to happen to him in his own title is just about as bad as it gets. It actually begins in January, with Immortal Hulk #30, which teases a Hulk before the Hulk we know, upset that the Hulk stole his name, and coming back to reclaim it.
IMMORTAL HULK #30
AL EWING (W) • JOE BENNETT (A) • Cover by ALEX ROSS
MARVELS X VARIANT COVER BY NICK BRADSHAW
• The first Gamma Bomb unleashed a terrifying creature with impossible strength who waged war on all human authority.
• The authorities gave the beast a name – a name the whole world knows. But it was someone else's name first…
• …and now the HULK THAT WAS has returned to take it back.
32 PGS./Rated T+ …$3.99
And in February's Immortal Hulk #31, just revealed in Marvel's February solicitations, it looks like that Hulk succeeds. The Immortal Hulk is yesterday's news. That popular variant cover was like decades ago in comic book publishing time. Long live the… Living Hulk?
Check out the solicit below and Marvel's full February solicitations here.
IMMORTAL HULK #31
AL EWING (W) • JOE BENNETT (A) • Cover by ALEX ROSS
Variant cover by GEOFF SHAW
GWEN STACY VARIANT COVER BY DAVID NAKAYAMA
• There's a new monster in town. He's cuddly. He's lovable. He's down with the kids. And he's available for your corporate retreat.
• Yes, there was another Hulk, once – the one who made all those nasty threats to end the world. But who needs him?
• THE LIVING HULK is here. And he's going to save us all – or your money back.
32 PGS./Rated T+ …$3.99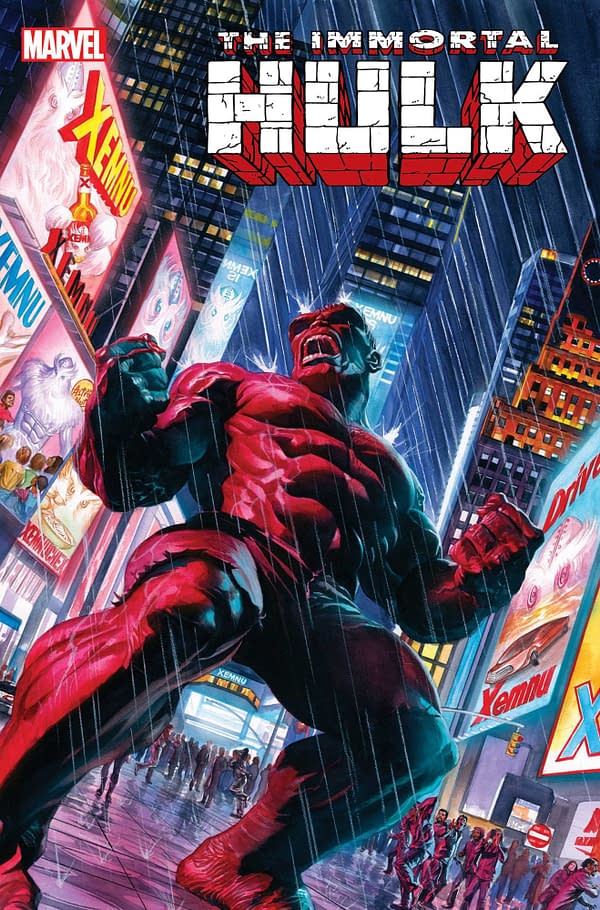 Enjoyed this article? Share it!