The Lost Issue of Grant Morrison and Chas Truog's Animal Man From 1988 – "Dominion"
Chas Truog, artist on one of the most seminal superhero comic books published by DC Comics in the eighties, Animal Man, with Grant Morrison has been revealing pages from an issue that… wasn't. Writing to Facebook, he tells us about – and shows us – Animal Man: The Lost Issue, dubbedDominion".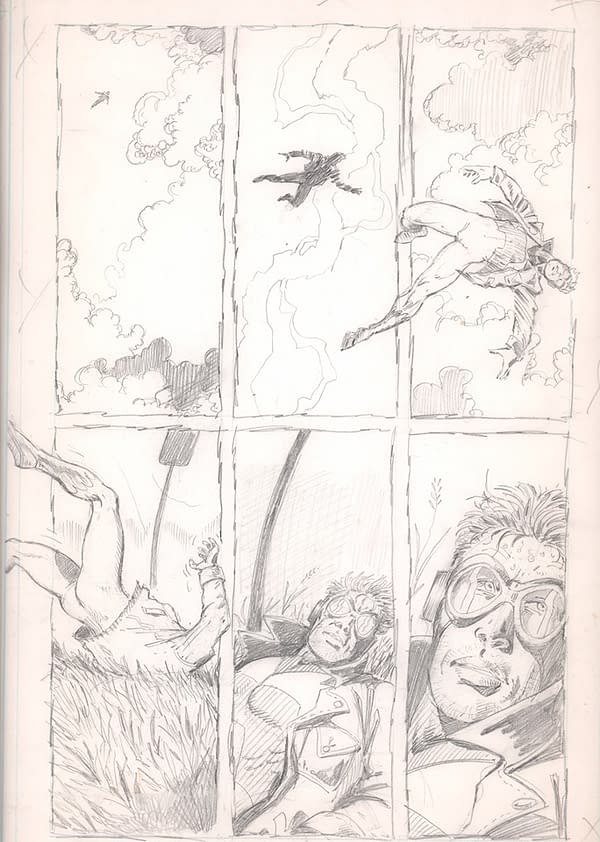 Page one – I got two and a half pages into drawing issue #8 of Animal Man, when I got a call (either from editor Karen Berger or more likely her assistant, Art Young): Stop working on the issue, we're pulling it. The plot was part of the aftermath of the Invasion! crossover series done in 1988, which affected all the books in the DC Universe (this was pre-Vertigo, so Animal Man was still in the DCU). Buddy gets zapped by some kind of alien ray which drains him of his super powers, and spends the issue in a fever dream. It became a rant about extinction and animal rights, and the climax was Buddy getting skinned and worn by a runway model in a fashion show. It was pulled because either there wasn't enough of a story there, or the image of a skinned Animal Man was too much (maybe both). The splash page, which was the only other complete page done for the issue, and showed a graveyard of extinct animals, was reused in a later issue. (Pencil on Bristol board, 1988)
Page two – Buddy encounters a human-sized, ragged looking talking cat playing a sitar at the beginning of his fever dream. I must have drawn page one, then the splash page (page three), and then page two. This is literally where I got the call to stop work, partway through panel three of should have been a five or six panel page. (Pencil on Bristol board, 1988)
Page three – This is a photocopy of the original pencils, with the cat creature. This was reused without the cat in issue #25, 'MONKEY PUZZLES'. The final version was inked by Mark Farmer. (1988)
And we have that too…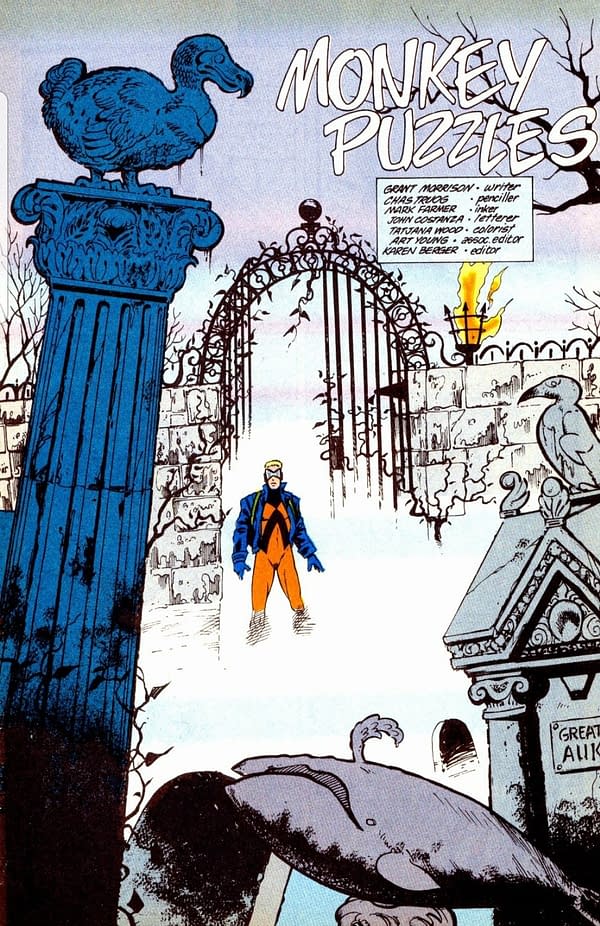 Any other tales about lost comic books worth sharing?