The Soft-Soaping Of Jim Lee, Daniel Cherry III And DC Comics
Borys Kit at the Hollywood Reporter virtually sat down with DC Publisher Jim Lee and DC Senior VP & General Manager Daniel Cherry III to receive the biggest amount of marketing and media spin possible, while avoiding any questions with an impact greater than that of a blown dandelion. I have been aware that, internally at DC editorial, the reaction has been rather risible.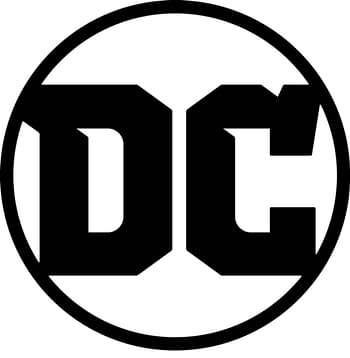 Daniel Cherry III is credited as "a former Activision eSports exec hired as Senior VP and General Manager of DC Comics in September last year". For some reason, that he was
"Chief Marketing Officer, Activision Blizzard Esports" between 2018 and 2020, is omitted. Is there a reason not to mention Blizzard right now? Either way, when appointed, there was much commentary that he hadn't read a comic book in years. And while the article credits him with and publishing initiatives that featured a Black Batman and a partnership with Fortnite, both of those were set in motion by fired former publisher Dan DiDio long before Daniel was even considered. And on the DC/Fortnite, creative team would have had to start months before Cherry arrived, and the deal would have had to have been struck long before that. DiDio, naturally, doesn't get a mention, but then neither do any DC Comics creators or editorial staff. Also "House On The Lake" has "The Nice" at the beginning.
There is also no mention of Joen Choe, appointed by DC Comics as Vice President – Global Brand & Creative Services, last December last year who quit last month for Dwayne Johnson, who would otherwise have probably been doing this interview with them. So it's time for a little Bleeding Cool fishing of some of it…
Jim Lee: 2020 on all levels was a challenging year for everybody. A year out, we're in a good spot. Part of what we've done in this year was think about the infrastructure and the resources we have and where we want to place our biggest bets in terms of the publishing business going forward. The world opening up a little bit, the fans responding to the content we launched earlier this year, Future State and Infinite Frontier, has made a big difference.
Translation: Changing distribution partners has increased our costs massively, but thankfully fewer, thicker, more expensive titles that people are still buying, helped a lot. And stretching 5G into Future State and Infinite Frontier really helped pump those numbers.
Cherry: As a major player in this industry, it's really up to us to redefine what this means for the next generation of fans and to build the right type of organization that can future-proof itself to meet that fan demand. So the changes that we are making organizationally, and also with our content, is so that we can evolve this industry and meet fans where they are.
Translation: Bullshit bingo.
Cherry: We talk a lot about the four Rs: Reach, Relevance, Responsibility, and Revenue. When we talk about Revenue, it's not just to DC, it means to the comic books shops, the creators, and the folks who helped build this industry.
Translation: Which is why we are pulling more and more content away from comic shops and increasing their costs of doing business. More like the Four Arses.
Cherry: And our job is that we increase the reach as far as possible, not just North America and South America, but globally.
Translation: DC Universe is still geolocked to North America, folks. And they took distribution decisions that screwed other countries, forcing them to reverse ferret despite the problems being pointed out, early doors.
Cherry: And responsibility is a big one as well. We talk about being "fan first." We do listen. We also listen not just the core but the casual fan, and want to have product to meet them both.
Translation: I have not yet spoken to a comic book fan or I'd know better.
Cherry: And that also means responsibility to the community, and the comic book shop owners. I spend time on weekends at comic books shops, that's where I grew up.
Translation: Lockdowns don't apply to me.
Cherry: And if you know anything about cultural trends, it starts with a community that is strong and rich and vibrant. And it's our job to keep it vibrant and expand it through new channels. Mobile, digital, and global are really important for the next generation of fans.
Translation: Time to screw over the places where I grew up.
Cherry: There are a lot of young fans who don't have a history of going to comic book shops so how to meet them where they are? How do you build that bridge? It may be with content that is easiest to find, which is on their phone.
Translation: I've just found this thing called Webtoon.
Jim Lee: Occasionally you will run across that article or tweet and I have to bite my tongue to not jump into the conversations. It's the furthest thing from the truth. If anything, it's the exact opposite. The comics that we publish, the core canon we establish in comics, is driving everything that we do across DC in media. We are constantly referring to the characters as we build DC beyond the publishing world.
Translation: We did entertain offers to sell off the print publishing rights, until the new line started selling well.
Jim Lee: It's mission one for us to make sure that universe we create and champion is reflective of the fanbase that loves our characters.
Translation: Even the toxic ones.
Cherry: That is literally a statement in our documents.
Translation: I read documents as well as comics!
Cherry: Without getting into the breakdown of numbers, I can say the majority of this industry in the West is physical periodicals and the books in the direct market and beyond the direct market.
Translation: Challenge accepted,
Lee: For some of us, we're used to working in that kind of environment. The bottom line is, it's business as usual. Past the initial surprise of the announcement, at the end of the day, we're still moving forward, trying to reach the goals and objectives we have for ourselves. The impending merger, in my opinion, does not materially change anything. We've had fun brainstorming King Shark Week and what we can do, though [Laughs].
Translation: We found out about Discovery when you did. Possibly slightly afterwards. Please let me just draw comics, that's all I want to do.
Cherry: I also think that because of digital, there was a shareability of stories and the ease of engagement at your fingertips, something we can't ignore. That's not a pandemic shift, that's a behavioral shift.
Translation: I've found this other website called Read Comics. You should try it!
Lee: In 2020, we made the decision to change distributors. And there was definitely a period where people were fearful of what was going to happen to this industry. So I want to thank the retailers and the fans for standing up and supporting the industry through this crisis. We've emerged through it better and stronger than ever.
Translation: Sorry everything costs more now.
Lee: There are a lot of options for creators these days but not every creator wants to be the entrepreneur and handle every facet of the production. Some people find great pleasure on just focusing on what got them here to begin with, which is creating and telling stories.
Translation: We want to keep James Tynion IV happy. Seriously.
Lee: And given our objectives and how we want to grow the business, we're still going to be doing creator-owned books, but it probably won't be on the same level that existed before, with the Vertigo imprint. We're picking and choosing the right projects that will make the most impact.
Translation: Sandman was a one-off. Preacher who?
Jim Lee: I think that is a North Star for everything that we do. We have a smaller slate but one thing that stuck with me when Daniel came in, was the idea of "Fewer, bigger, better." That is something we've taken to heart.
Translation: As the BBC parody W1A said "The fact is, this is about establishing what we do most of best and finding fewer ways of doing more of it less."
Jim Lee: With a smaller staff, we can't expect to do everything we did before.
Translation: But we can try and do it all remotely as well. Every employee is now always "in the office".
Jim Lee: At the end of the day, you just don't know what will become the big hit down the road. It's not always clean and predictable and that's why you need a robust creative engine driving all this. These ideas can be used tomorrow or 5 or 10 years down the line. It's part of the mission of injecting as much as cool and authentic content as possible. If there's one unifying theme that is guiding us as we're creating content, that's it
Translation: But mostly Batman comics.