We ran a walkthrough video for Tokyo Comic Con happening this weekend – as well as breaking out yesterday's news about Marvel Comics getting into bed with one of Japan's biggest music bands SEKAI NO OWARI, for a new comic book project.
As part of that walkthrough we noted a tribute to the late Stan Lee from Tokyo Comic Con. And thought it was worth paying tribute to that tribute, made a Pacific Ocean away.
With a floral video screen tribute…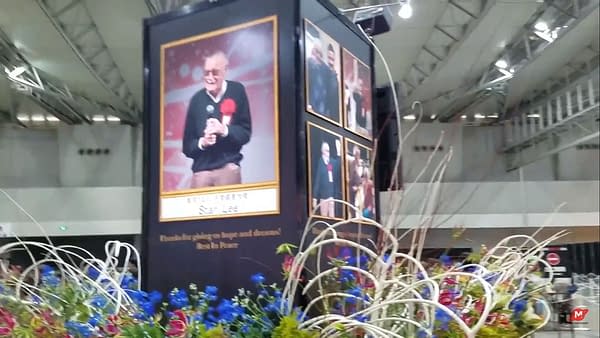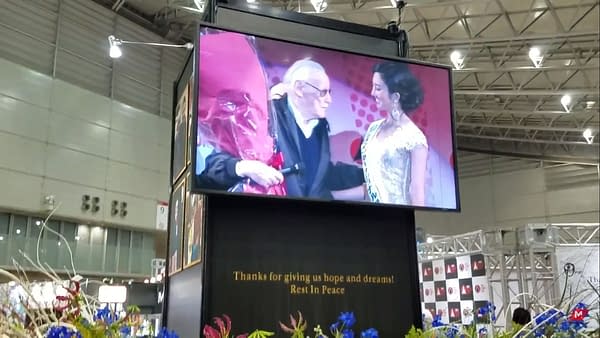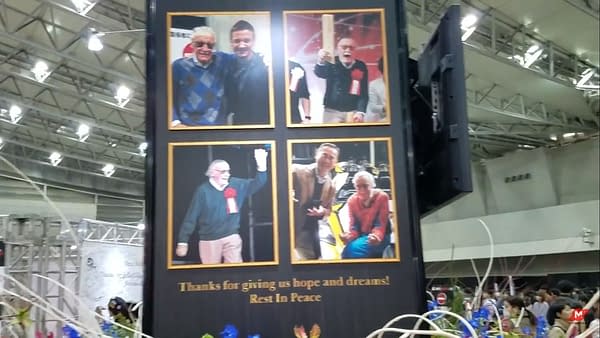 A wall of messages in tribute to Stan, signed from so many,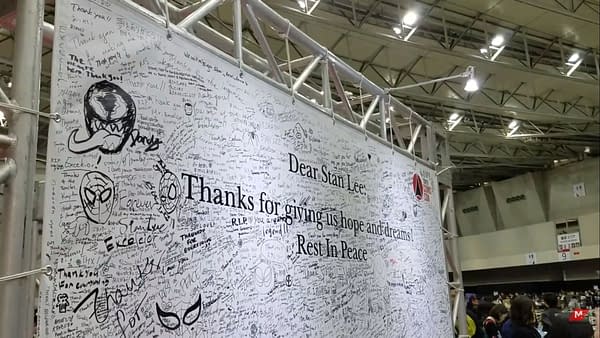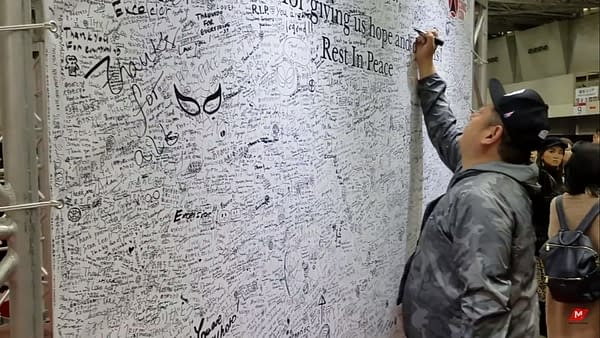 And even cosplay…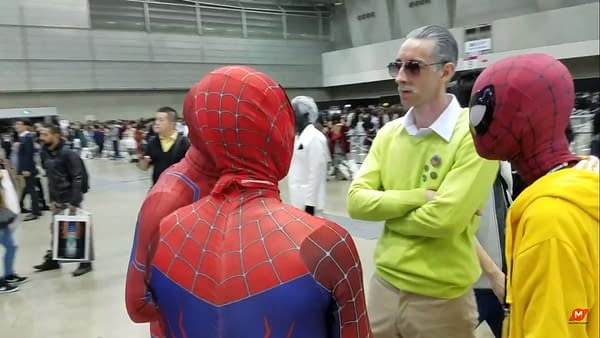 Thanks to Mac, Founder and Lead Guide of Maction Planet, a Travel and Apparel business based in Tokyo.
Enjoyed this article? Share it!