The World's First Transgender Superhero? Paul Jenkins And Leila Leiz's Alters From AfterShock In September In what AfterShock Comics is calling the world's first transgender superhero (which does manage to miss out a fair handful from 1993's Masquerade in DC Comics' Blood Syndicate to date), Alters is a new comic launching in September by Paul Jenkins, Leila Leiz, Tamra Bonvillain and Brian Stelfreeze.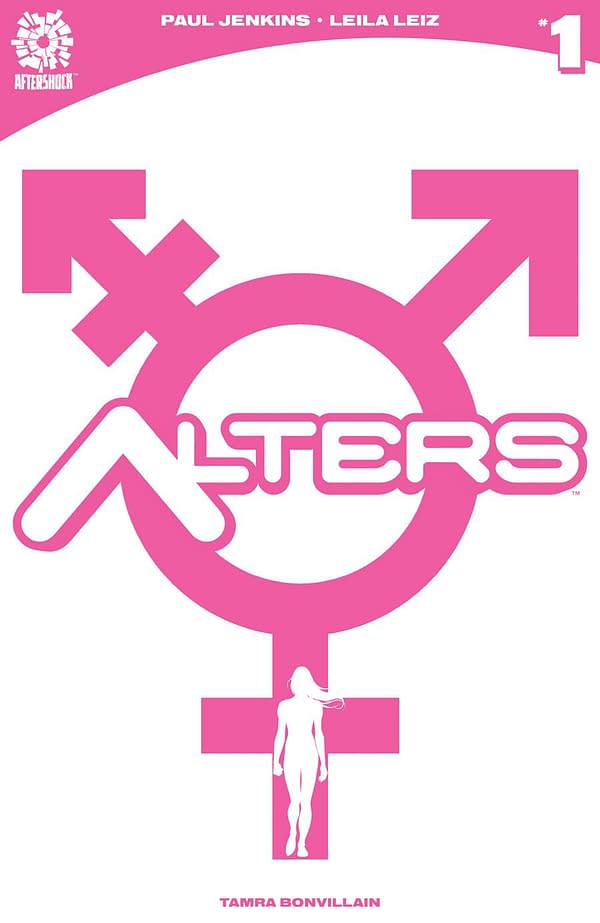 Talking about the series, which stars Chalice, Jenkins talked to the New York Times. One story will focus on an unattractive heroine. "The TMZ report would be 'Ugly Chick Saves World,'" he said. Another will focus on a shape-shifter who becomes quadriplegic and faces a choice: remain that way and live or opt for a final change that will grant mobility but prove fatal after a month.

Mr. Jenkins said that he had always planned for a transgender superhero in the series, but Chalice didn't fully take shape until he met a fan, Liz Luu, in 2014, at a convention panel about creating characters. Ms. Luu had an appealing idea: a transgender hero who hadn't transitioned yet and could present as a female only when in costume.

"She can only be herself when she's not herself" is how Mr. Jenkins summarized her. In exchange for mentoring Ms. Luu, who is now an executive assistant at the Cartoon Network, Mr. Jenkins incorporated that idea into Chalice's back story. Here's the solicitation.
ALTERS #1

writer: Paul Jenkins
artist: Leila Leiz
cover: Brian Stelreeze
From a diverse team of creators composed of differing genders, gender identities, ethnic backgrounds and sexual orientations comes a groundbreaking new series featuring the world's first transgender superhero!
As the world struggles to accept the emergence of a new kind of mutant species known as alterations, or "Alters," a young woman begins her transition from male to female only to find herself also transitioning into a powerful Alter. Faced with persecution by the multi-powered fascist known only as Matter Man, she will face the world as Chalice–a hero for a new age. But as Chalice navigates the path to becoming her true self, she must juggle the complications of her civilian life and the responsibilities of her newfound power.
This groundbreaking series–years in the making–begins the saga of a young woman who can only really be herself…whenever she is not herself.
32pgs, FC $3.99
Also out from Aftershock in September… ANIMOSITY #2
writer: Marguerite Bennett
artist: Rafael De Latorre
cover: Rafael De Latorre and Marcelo Maiolo
One year after the "Wake," all Animals have gained the powers of thought and speech–and the ability power to take revenge. New York City erupts as a battleground between what remains of the U.S. Government and the rise of the ferocious new "Animilitary," who seek to carve out a peaceful homeland of their own. Caught in the middle is a Bloodhound and his 10-year-old adopted human daughter, desperate to escape the conflict, and find a haven at last…
32pgs, FC $3.99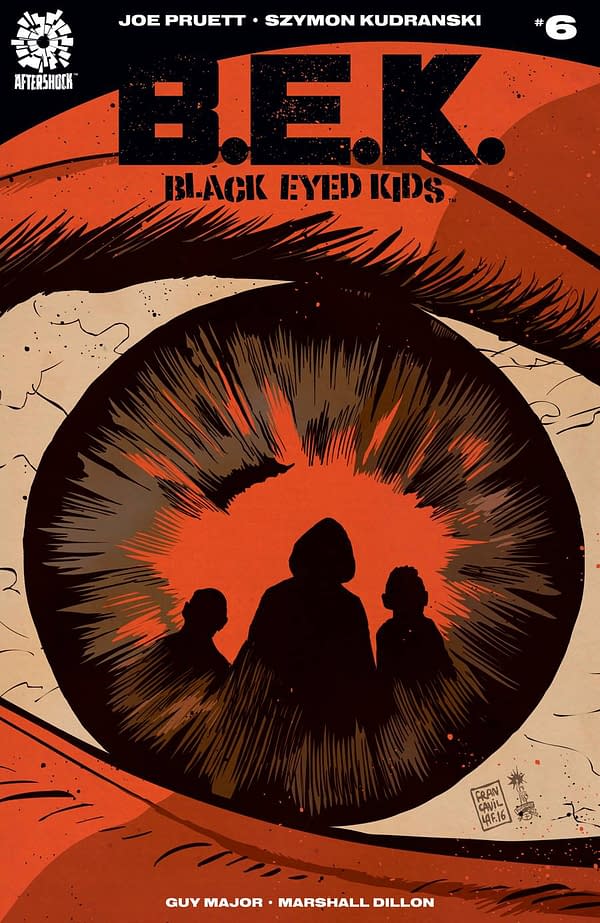 BLACK-EYED KIDS #6
writer: Joe Pruett
artist: Szymon Kudranksi
cover: Francesco Francavilla
Who is the Gus McClellan? Friend or foe…or something else all together? What do Meredith's dreams reveal about not only her past, but the origins of the Black-Eyed Children?
MATURE THEMES
32pgs, FC $3.99
THE REVISIONIST #4
writer: Frank Barbiere
artist: Garry Brown
cover: Garry Brown
Reeling from the events of last issue, Martin finds himself stranded in the past with no direction. When a dangerous new foe makes his presence known, Martin will be forced to protect the very targets he swore to destroy! Can Martin stop this new opponent before reality unravels?
32pgs, FC $3.99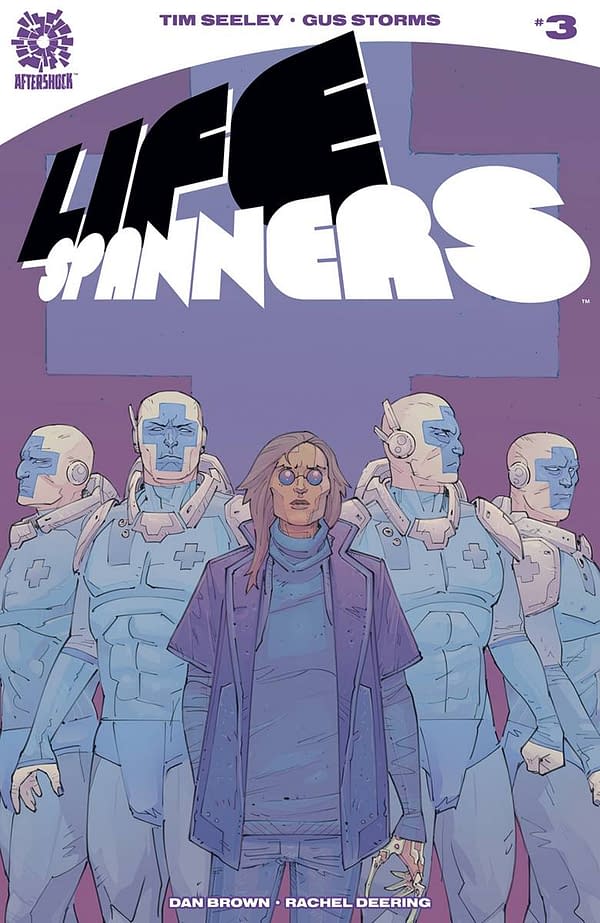 LIFESPANNERS #3 / $3.99 / 32 PAGES / COLOR / ON SALE 9.28.16
writer: Tim Seeley
artist: Gus Storms
cover: Gus Storms
Reporter Kennedy Avis has become the story, and she's on the run from a squad of med-tech cyborg killers who want an exclusive exclusive rights. Her only chance is to accept protection from a superhuman bodyguard, who also happens to be dead set on getting her final word… set to be assigned to kill her.
32pgs, FC $3.99 INSEXTS #8
Writer : Marguerite Bennett artist: Ariela Kristantina color: Jessica Kholine cover: Ariela Kristantina
In this new story-arc, the lovers have barely survived their battle with the Hag, and must now flee to Paris to heal, recover, and restore their love. But beneath the City of Light is a world of darkness, a world pulsing with witchcraft, seduction, and utter, obscene monstrosity…
MATURE THEMES
32pgs, FC $3.99 CAPTAIN KID #3
writer: Mark Waid & Tom Peyer
artist: Wilfredo Torres
cover: Wilfredo Torres
Attacked from the future! At odds with his mentor! Abducted through time! In the chaos of his centuries-long birthday, Captain Kid unearths the dangerous secret of his origin!
32pgs, FC $3.99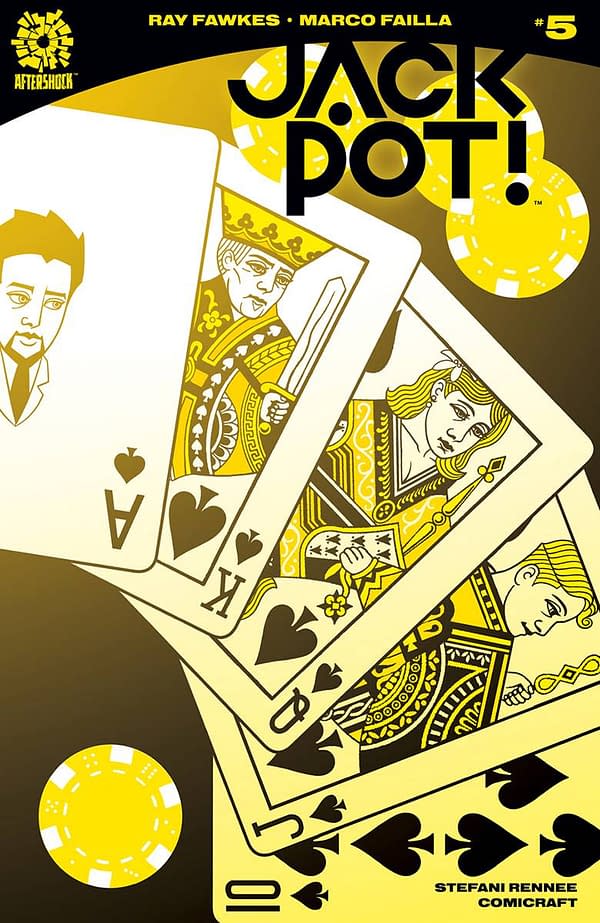 JACKPOT! #5
writer: Ray Fawkes
artist: Marco Failla
cover: Brian Stelfreeze
This is it! The secret history of the world! The end of an era! Bloodshed and backstabbing! And the ascension of a new God. Everything's going to turn out for the best, right?
32pgs, FC $3.99