Posted in: Comics, Preview | Tagged:
---
Thirteen Titles From Dynamite In One Week. And A Statue.
Here, with an extended preview of Garth Enis and Russ Braun's The Boys #61 (with *that* cover) is a look at all thirteen Dynamite books shipping this week. Who do they think hey are, DC or something?
THE BOYS #62
32 pages FC • $3.99 • Mature
Written by GARTH ENNIS
Art by RUSS BRAUN
Cover by DARICK ROBERTSON
The new regime takes power in Washington DC, forcing the Boys to go on the offensive and Hughie to reveal a long-kept secret. Meanwhile at Vought-American other secrets are revealed, as Frenchie and the Female do what they do best. Rayner ponders high treason, the Homelander sets loose the dogs of war, and Butcher gives Hughie an unexpected present- in part three of Over The Hill With The Swords Of A Thousand Men.
THE LIVING CORPSE: EXHUMED #5 (of 6)
32 pages FC • $3.99 • Teen +
Art and Story by KEN HAESER & BUZ HASSON
Covers by KEN HAESER & BUZ HASSON (50%), MARK KIDWELL (50%)
THE LIVING CORPSE has been captured by AGENT ROMERO and PROJECT LAZARUS! But what will Agent Romero do now that he has the murderer of his mother and sister dismembered, dissected and hung from a hook? The Living Corpse must face his past (as well as a bone saw, a pair of pliers and a blow torch) as Agent Romero exacts his brutal revenge!
Also, the vampire LILITH undergoes her own dissection at the hands of Project Lazarus. Will she embrace her vampire nature fully to escape her captivity or will she sink lower into the blood thirsty animal inside of her?
All this and the DEATH of a major character! Take your bets, boys and ghouls— not everyone will make it to the explosive end alive!
WARLORD OF MARS: DEJAH THORIS #9
32 pages FC • $3.99 • Mature
Written by ARVID NELSON
Art by CARLOS RAFAEL
Covers by JOE JUSKO (33%), PAUL RENAUD (33%), ALÉ GARZA (33%)
"Risqué Art" Retailer incentive cover by ALÉ GARZA
"Martian Red" Retailer incentive cover by PAUL RENAUD
Dejah Thoris, Princess of Helium, and Phondari, Pirate Queen of Mars, are hot
on the trail of the Hoard of Segotha, an ancient treasure lost thousands of years ago. Legends say the hoard contains something wondrous, something of inestimable worth unknown even to the greatest warlords of Mars. But these same legends also say the treasure is cursed. True or not, Phondari's old enemy, Xen Brega, is determined to kill her and Dejah and keep the hoard for himself. But never mind Brega — can Dejah really trust Phondari?
FLASH GORDON ZEITGEIST #2
32 pages FC • $3.99 • Teen +
Written by ERIC TRAUTMANN
Art by DANIEL INDRO
Covers by ALEX ROSS (75%), PAUL RENAUD (25%), FRANCESCO FRANCAVILLA (1-in-10)
"Virgin Art" Retailer Incentive cover by ALEX ROSS
"Virgin Art" Retailer Incentive cover by FRANCESCO FRANCAVILLA
"Black & White" Retailer Incentive cover by PAUL RENAUD
After crashlanding an experimental transdimensional spacecraft on the surface of an alien world, Flash Gordon, Dale Arden and Dr. Hans Zarkov come face-to-face with Ming the Merciless. Driven by an unquenchable thirst for conquest, Ming has plans for the "pathetic Earthlings": death for Flash in Mongo's arena, brain-stripping for the brilliant Dr. Zarkov, and a vile wedding ceremony for Dale. With the fate of our world extinct, can even Flash Gordon save us?
NOWHERE MAN #1 (of 4)
32 pages FC • $3.99 • Teen +
Written by MARC GUGGENHEIM
Art & cover by JEEVAN J. KANG
Five hundred years in the future the government monitors everything – including your mind. Everyone on earth has been infected with a nano-tech virus that allows a central computer known as the Omnimind, to tap into and analyze people's thoughts. As a result, all crime has been eliminated from society for decades, until a violent murder shatters the fragile social facade.
Searching for answers, a group of rebels have engineered the ultimate weapon: a genetically altered child, born immune to the virus. With the ability to act undetected, he's the only one on the planet that can elude the elaborate apparatus of the suffocating Ominimind. Now in a society where security is the paramount concern, the hunt is on for the one blip in the system that might bring the whole house of cards crashing down.
THE LONE RANGER #1
32 pages FC • $3.99 • Teen +
Written by ANDE PARKS
Art by ESTEVE POLLS
Covers by ALEX ROSS (50%), FRANCESCO FRANCAVILLA (50%)
"Negative Effect Art" Retailer Incentive cover by ALEX ROSS
"Virgin Art" Retailer Incentive cover by FRANCESCO FRANCAVILLA
"Ranger Blue Art" Retailer Incentive cover by ALEX ROSS
It's been two months since Lone Ranger and Tonto hit the trails of the old west, looking for injustice. They've found plenty. Now, they come across settlers who have been victimized in a way that stirs memories in John Reid. Loss, vengeance, and redemption as pioneer idealism meets the reality of hard life on the prairie. A stand-alone tale that ties into an epic six part story that will test the mettle of the west's most legendary heroes.
RED SONJA #61
32 pages FC • $3.99 • Teen +
Written by ERIC TRAUTMANN
Art by WALTER GEOVANI
Covers by WALTER GEOVANI (50%), WALTER REIS (50%)
Stygia: mysterious land of black magics, serpent gods, and deadly intrigues…and the last place in the Hyborian Kingdoms a sane person would venture. But with Emperor Strabonus' assassins hot on her heels, and accounts to settle in Stygia, that's just where Red Sonja is headed.
ROBOCOP: ROAD TRIP #1
32 pages FC • $3.99 • Mature
Written by ROB WILLIAMS
Art by UNAI
Cover by FABIANO NEVES
"Black & White" Retailer incentive cover by FABIANO NEVES
Continuing the story from Dynamite's Robocop series, America has fallen into a landscape of revolution and chaos and OCP has taken over Old Detroit from the authorities in a political coup. It's up to Robocop and what's left of the Old Detroit Police Department to try and make it out of the state in order to get help from the US military. But ED-309s patrol the streets and OCP has a new, deadly robot prototype to send after Murphy and co. Meanwhile, Robocop's sanity continues to crumble along with his country.
RED SONJA STATUE INSPIRED BY J. SCOTT CAMPBELL
8.5"H x 6"W x 4"D • $189.99
Advance-Solicit for Oct. 2011
Sculpted by TOM & JOY SNYDER
This beautiful statue was inspired by the incredible Red Sonja artwork of J. Scott Campbell.
Tom and Joy Snyder sculpted, painted and painstakingly reviewed every detail of this statue under the watchful eye of project overseer J. Scott Campbell, creating one of the most compelling and beautiful Red Sonja statues of all time.
Measuring approximately 8.5" tall with a base 4" long x 6" wide, this truly magnificent piece is one that fans will appreciate for years to come.
VAMPIRELLA VS. DRACULA #1
48 pages FC • $3.99 • Teen +
Written by JOE HARRIS
Art by JEAN DIAZ
Cover by JOSEPH MICHAEL LINSNER
"Sketch Art" Retailer Incentive cover by JOSEPH MICHAEL LINSNER
"Negative Effect Art" Retailer Incentive cover by JOSEPH MICHAEL LINSNER
Spinning out of Alan Moore's retelling of the ageless horror classic, Dracula has come to America to play out his timeless narrative in this brave, New World. Only he didn't realize ANOTHER vampire already beat him to it. Drawn to one another across continents and centuries by a mysterious force, both Vampirella and Bram Stoker's immortal monster find themselves sucked into a time-tossed epic of love, hate, death and damnation. But can an epic built for one vampire possibly hold them both?
Also features a reprint of the modern classic, New European by ALAN MOORE and GARY FRANK!
ROBERT JORDAN'S WHEEL OF TIME: THE EYE OF THE WORLD #18
32 pages FC • $3.99 • Teen +
Written by ROBERT JORDAN, CHUCK DIXON
Art by FRANCIS NUGUIT
Cover by JEREMY SALIBA
The Wheel of Time continues to turn! Rand, Thom, and Mat reach Whitebridge at last and disembark the Spray, despite Captain Domon's offer to bring them further down the river. In the city they soon find that they're not the only ones searching for Moiraine and the others… join us for the next chapter of Robert Jordan's Wheel of Time: The Eye of the World!
CURSE OF THE WENDIGO TRADE PAPERBACK
56 pages FC • $7.99 • Mature • (C:0-1-2)
Written by MATHIEU MISSOFFE • Art & cover by CHARLIE ADLARD
In 1917, amidst the fury of the Great War, bitter enemies are forced into a reluctant alliance against an ancient evil. French and German soldiers band together to hunt the horror feeding on their ranks. A thrilling mix of history and horror, this is the horrifying tale of the Wendigo.
Written by Mathieu Missoffe and illustrated by Walking Dead artist Charlie Adlard.
ZORRO RIDES AGAIN #7 (of 12)
32 pages FC • $3.99 • Teen +
Written by MATT WAGNER
Art by JOHN K. SNYDER III
Cover by MATT WAGNER
The one and only Matt (MAGE, GRENDEL) Wagner is in the home-stretch of his epic story of Zorro! After catastrophic changes in Zorro's world-events, Zorro begins to question everything he does and everything for which he stands. There're thrilling times ahead as ZORRO RIDES AGAIN with issue #7 from Dynamite Entertainment!
---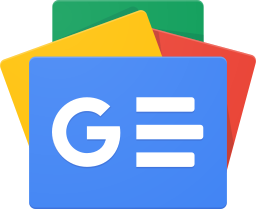 Stay up-to-date and support the site by following Bleeding Cool on Google News today!