Superstar artist Alex Ross has lots of EXCLUSSSIVE art and  signed comics debuting at Emerald City Comic Con this weekend. Ross's website revealed the details on all the Ross exclusives, including the Thor: Tales of Asgard Fine Art Canvas, inspired by Jack Kirby's cover to Tales of Asgard #1: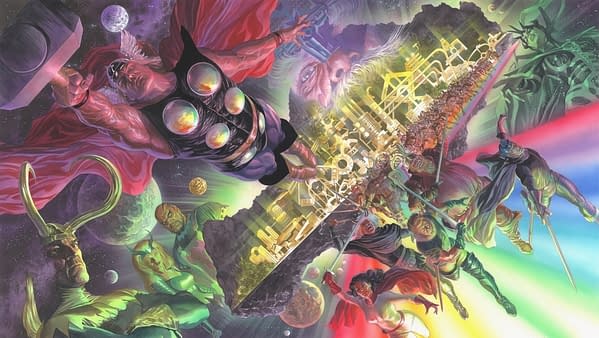 Also available is the JLA: Inferno Fine Art Canvas: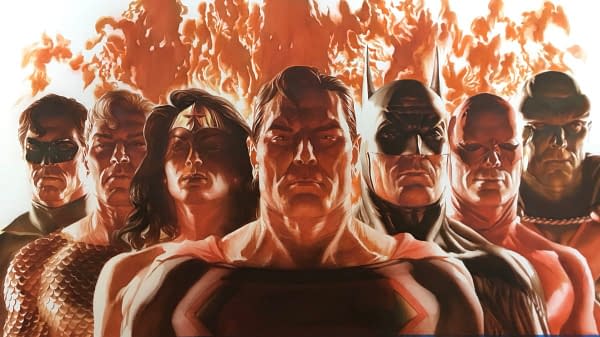 The Daredevil Fine Art Lithograph: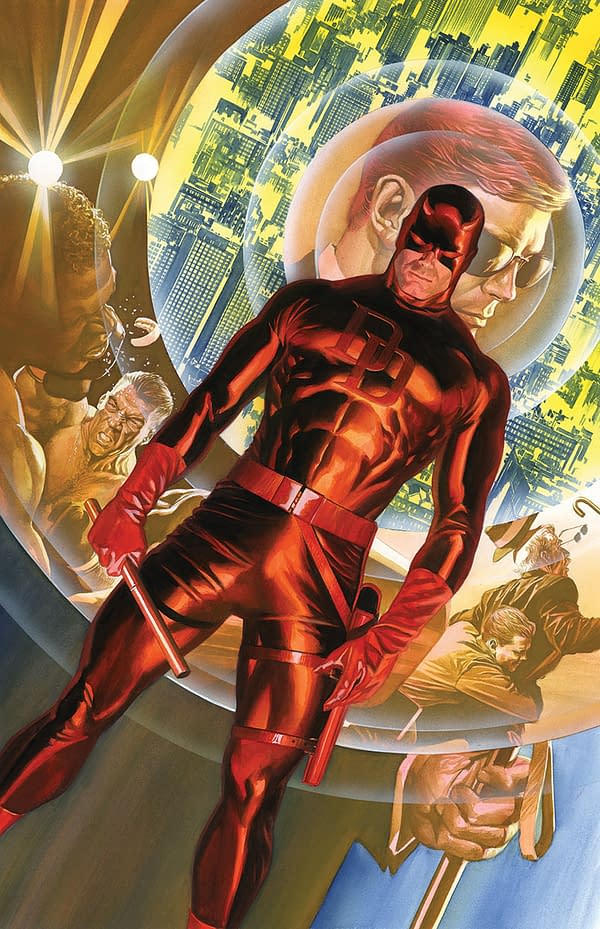 The Captain America #34 Matted Lithograph: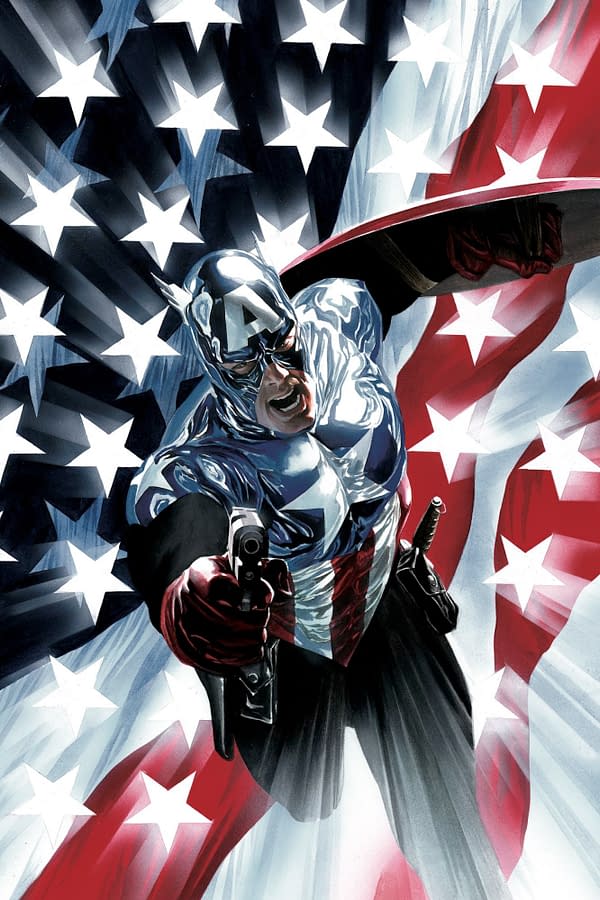 The Absolute Justice Fine Art Lithograph: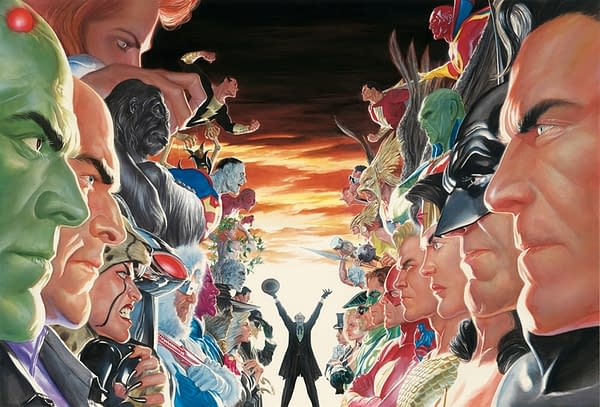 As well as signed comics, including Marvel 2 in One #1, Red Sonja Claw, JSA #78, and Avengers #674: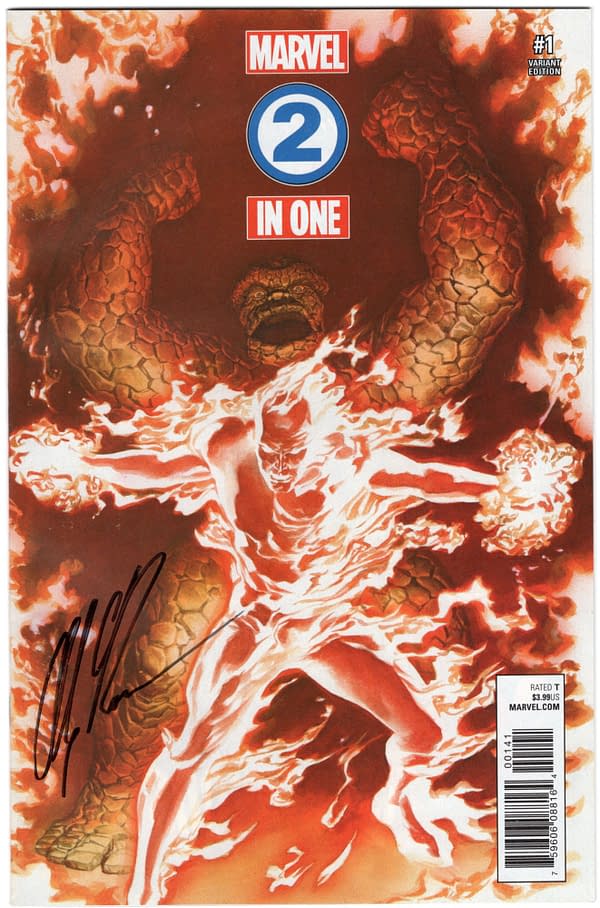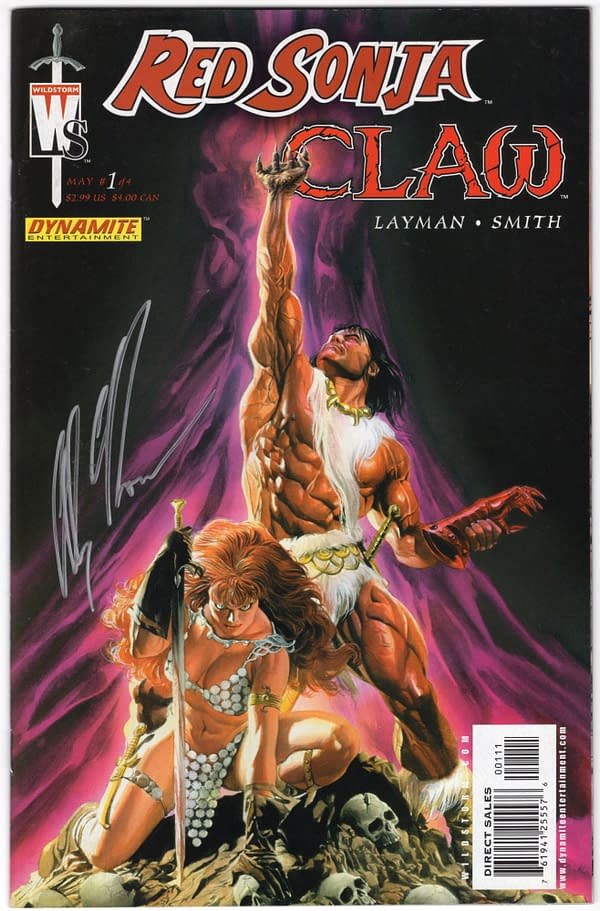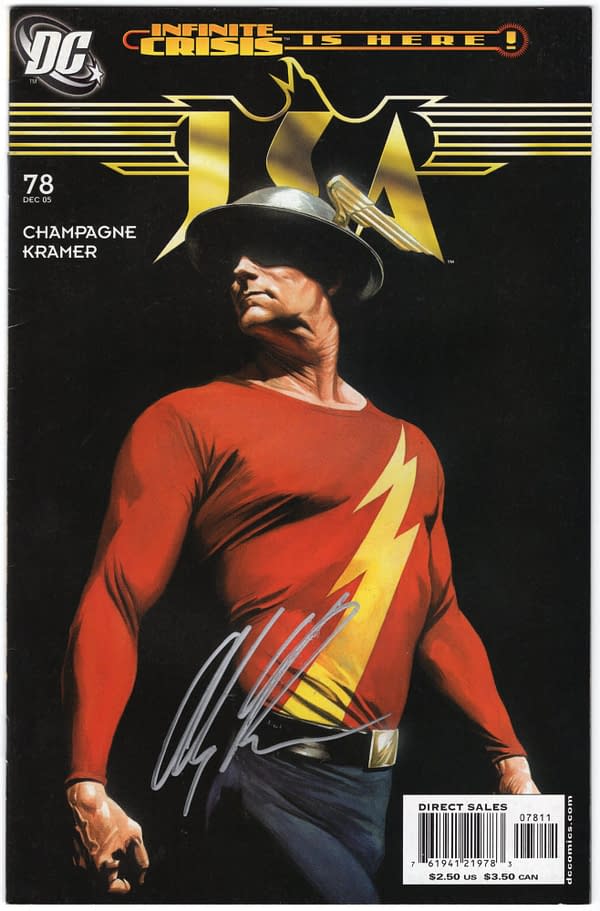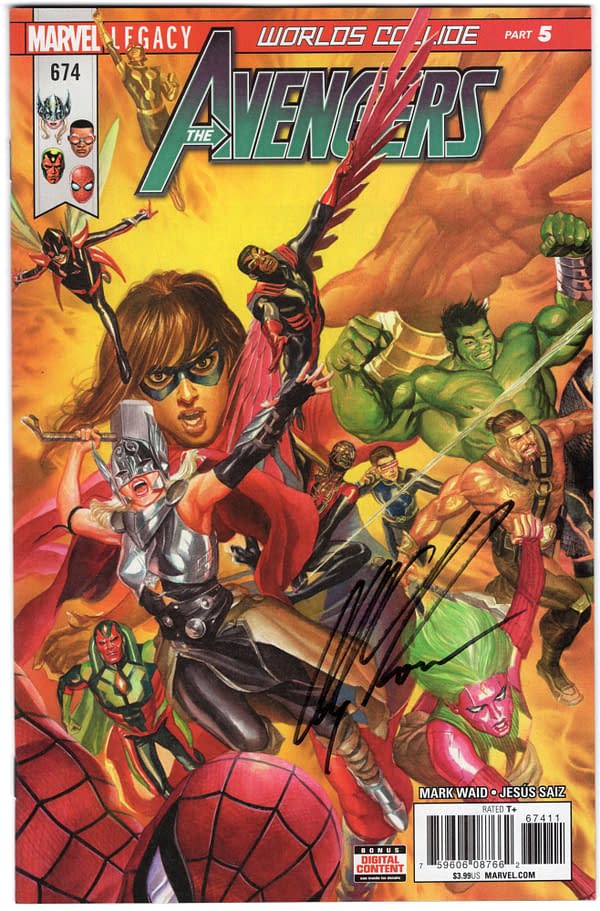 You can find all of this at the Heroic Fine Art Booth 1506 at ECCC, though the comics will also be available online in limited quantities. Read more about it here.
Enjoyed this article? Share it!