Thought Bubble Debut: Angelic #1 by Simon Spurrier and Caspar Wijngaard
The Thought Bubble Festival begins in Leeds in nine days' time with the comic-con side beginning in thirteen days. Bleeding Cool will be there and there will be plenty of comic books old and new to pick up.
We're going to try and take a look at some of the comics appearing for the first time at the show. If you are exhibiting at Thought Bubble and would like to preview something you are debuting there, please let us know!
Out that week we have Angelic #1 by Simon Spurrier and Caspar Wijngaard published by Image Comics and both on hand to sign and sell comics of this new all-ages title.
Angelic #1
32 Pages, £3
NEW ONGOING SERIES PREMIERE!
WINGED MONKEYS! TECHNO-DOLPHINS! QUANTUM ALLEYCATS!
Humanity's long gone. Its memory lingers only as misunderstood rituals among mankind's leftovers: the genetically-modified animals they used and abused for aeons. But for one young flying monkey, QORA, the routines are unbearable. All she wants is to explore, instead she's expected to settle down, to become a mother… to lose her wings.
Eisner Nominee Simon Spurrier (The Spire, CRY HAVOC, X-Men Legacy) and rising star Caspar Wijngaard (LIMBO, Dark Souls, Assassin's Creed) present your new bittersweet adventure obsession: teenage rebellion and animal antics amidst the ruins of civilisation!
Here's a preview.
The Thought Bubble Festival is the UK's largest event of its kind – an annual celebration of sequential art in all its forms, including everything from superhero comics to independent and small-press artists and writers.
Formed in 2007 as a non-profit-making organisation dedicated to promoting comics, graphic novels, and animation as an important national and international cultural art-form. Now in its 11th year, the festival has been extended over a full week with a jam-packed programme of events at a variety of venues across the city. Their aim is to cater to both long-time comic book fans and those who have never picked up a graphic novel before.
Bleeding Cool will be there, represented by Rich Johnston, Joe Glass and Olly MacNamee. Feel free to say hello!
---
---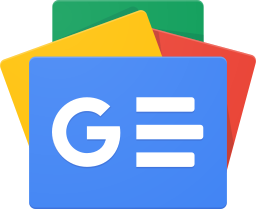 Stay up-to-date and support the site by following Bleeding Cool on Google News today!